In-Person Events
A First Look at INSIGHT 2024: What To Expect
19 Sep 2023 | Heather Pryor | 3 minutes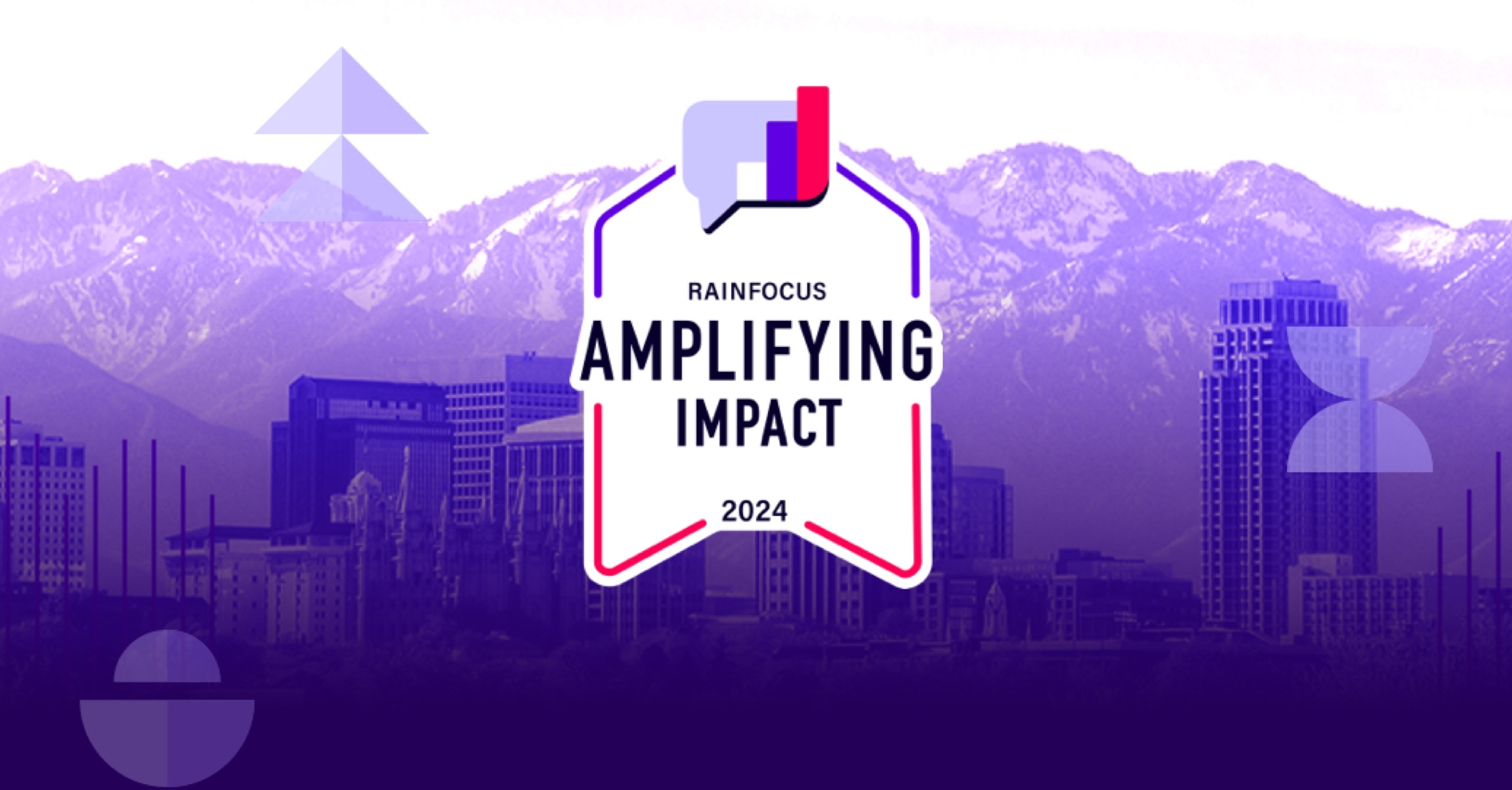 We're excited to announce that registration for our annual INSIGHT event program is now open! The full INSIGHT program includes three virtual events starting this fall and an in-person conference at the Hyatt Regency in Salt Lake City in January 2024. INSIGHT is a highly anticipated opportunity to learn about the latest event management trends and best practices and discover how to get the most out of the RainFocus platform. 
INSIGHT Premiere: Nov. 15, 2023
The theme of this year's conference is "Amplifying Impact." This theme embodies our vision for the future of events. Join us this fall for a powerful panel discussion around what it means to amplify the impact of your events. During Premiere, you'll get a tour of our event portal led by our expert emcees. They'll show you how to begin adding sessions to your agenda so you can get a head start in our event game.
INSIGHT Preparation: Jan. 24, 2024
Get ready for the INSIGHT conference with our preparation event. During this event, our emcees will show you how to schedule your first meetings and share all the exciting details of the event. New this year we will be offering behind the scenes videos on demand to give you an inside look at all of our conference planning.
INSIGHT 2024: Jan. 30–Feb. 1, 2024
INSIGHT willl bring together thought leaders to showcase the latest event technologies and dive deeper into our theme of "Amplifying Impact." Attendees will find INSIGHT organized around three key pillars: learning, networking,and experience. Here's what Rodney Hart, VP of events at RainFocus, says about the event:
"We will offer 45-plus hours of learning opportunities, including everything from thought leadership to guided workshops. Attendees also have more than 40 hours of networking available with peers and RainFocus experts. This is an event for event leaders, so we'll have more than 20 hours of hands-on experiential content and entertainment woven into the agenda. All in all, INSIGHT is an industry event you don't want to miss."
It's no coincidence that this year's theme of "Amplifying Impact" could be called "AI" for short. During the conference, attendees can expect to hear plenty about artificial intelligence, along with the other important trending topics. Stay tuned for the full session catalog, which will launch later this fall.
Encore: Feb. 15, 2024
At the close of INSIGHT each year, we transparently share our own event data in a live case study session for other event leaders. During Encore, we'll share successes and learnings from the INSIGHT program. Rodney Hart will lead the case study and a discussion of our event goals, success metrics, and overall strategy.
Ready to experience the full INSIGHT program? Register now to get our best pricing. Those who register early will also receive a gift. Don't miss out on this opportunity to learn about what's new at RainFocus, level up your skills, and build your community!
---