Data-Driven Insights
Make Confident Event Decisions
Drive results with immediate data and insights available throughout the event lifecycle.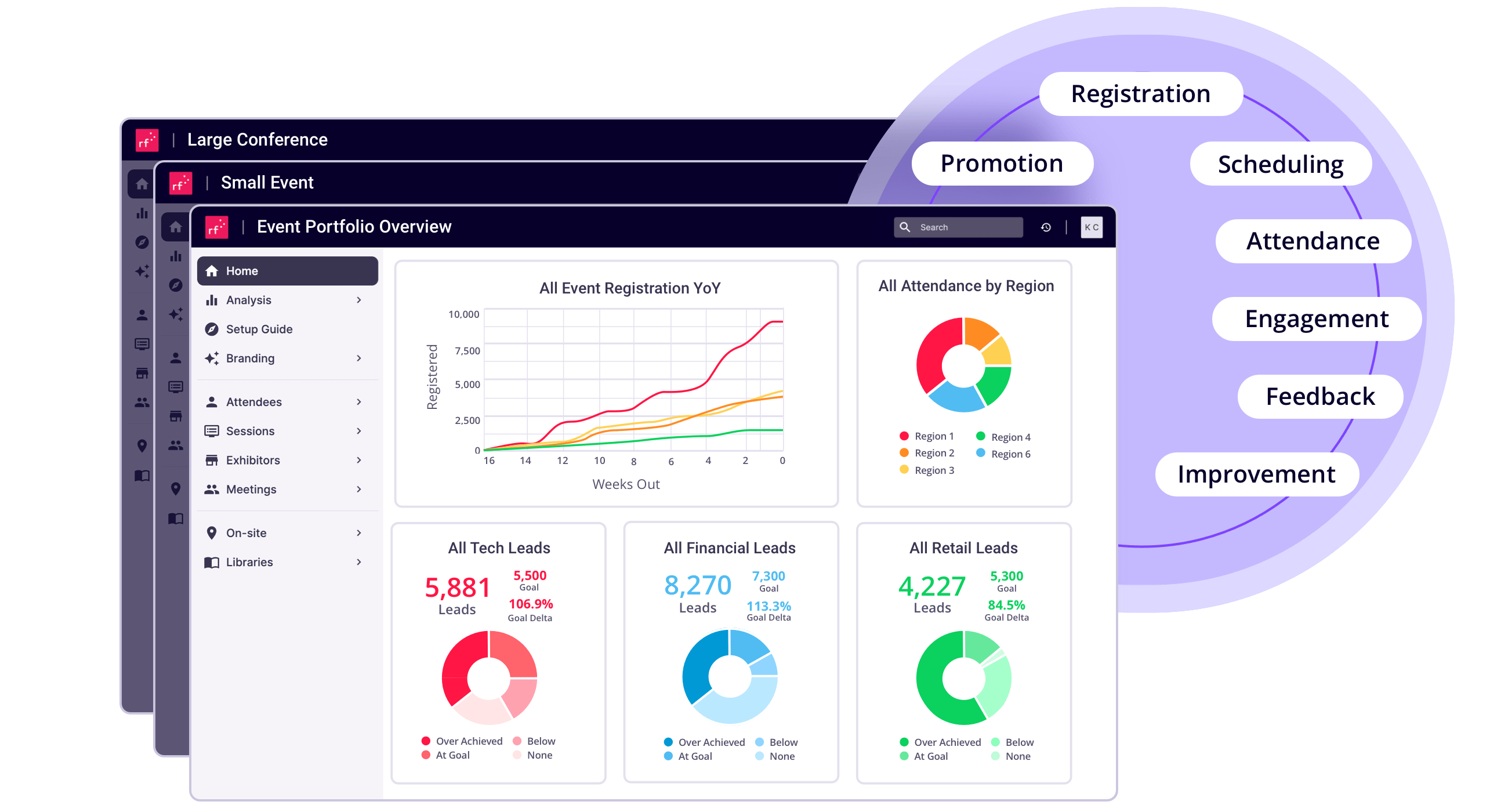 Streamline Event Operations
Intuitive dashboards maintain predictable operations. Chart the readiness and performance of your registrations, content, and sponsorships.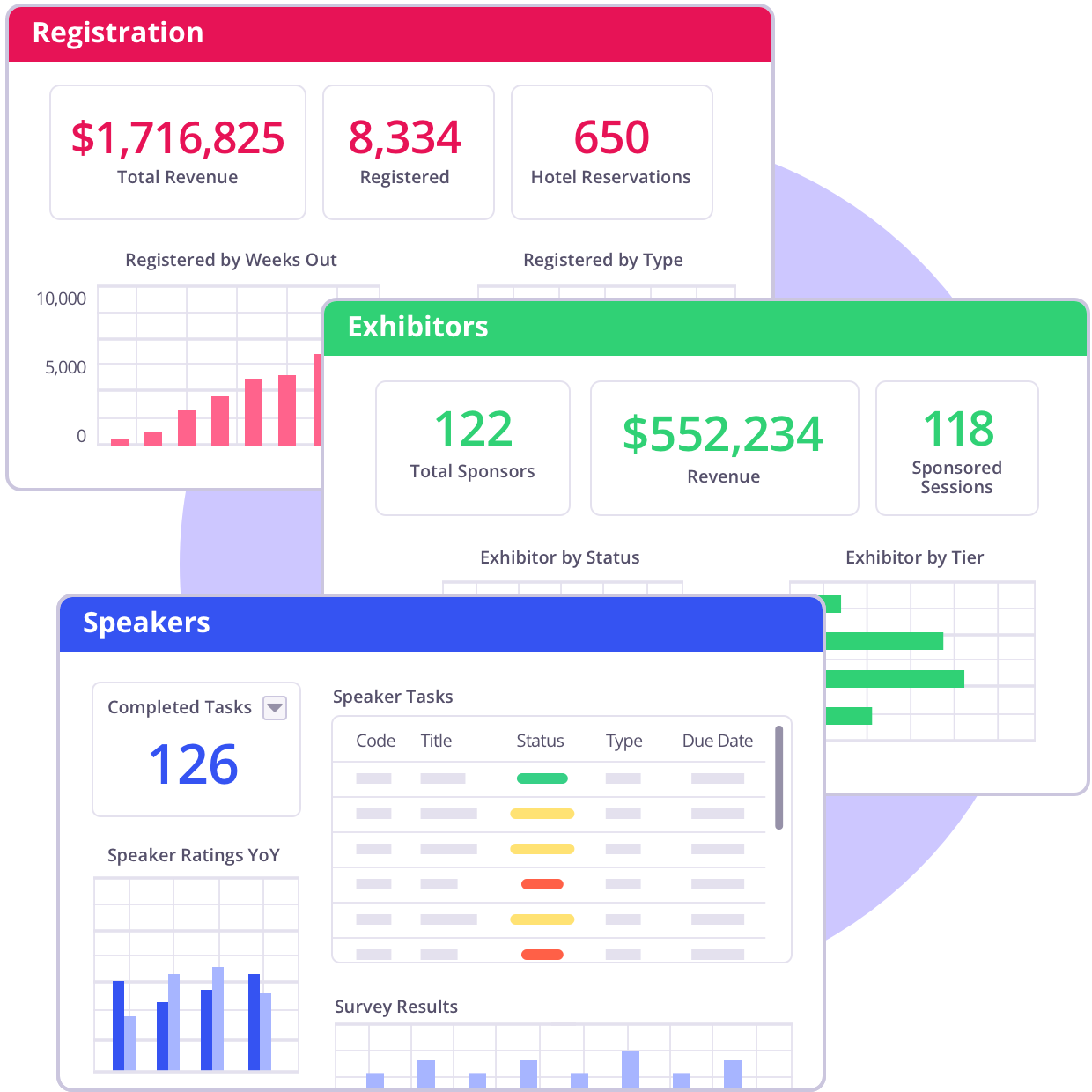 Track Every Interaction Across the Digital and Physical Journey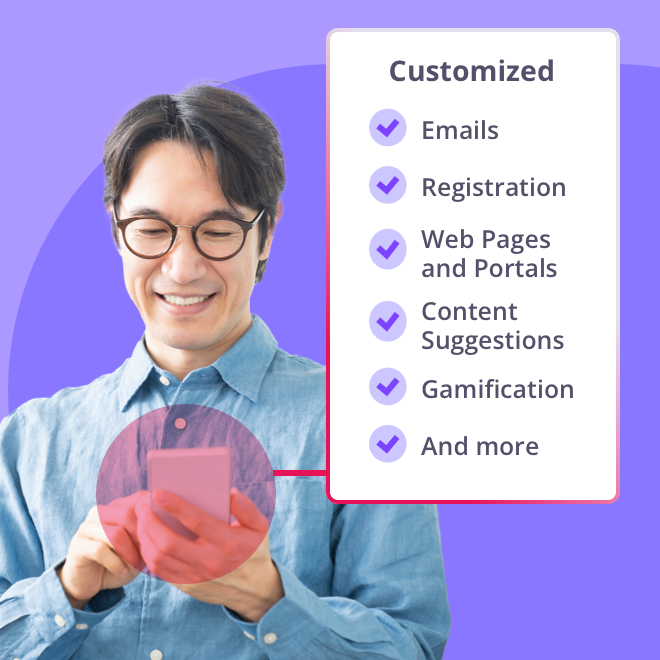 Personalize Each Touchpoint
Treat every attendee as a familiar contact. An expert blend of prescribed paths, AI-generated recommendations, and user-curated activities enhances every interaction.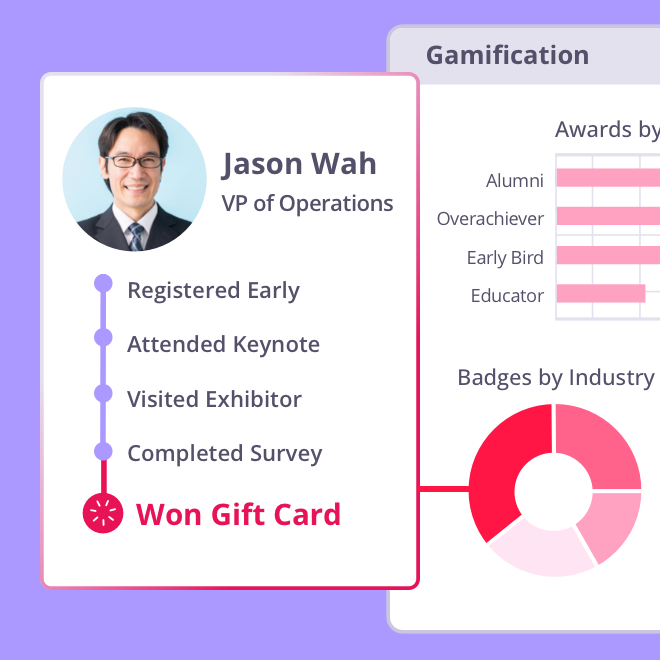 Gamify and Reward
Add friendly interactive competition that helps you reach your event goals. Raise survey response rates, increase exhibitor leads, and maximize session attendance through fun and impactful games.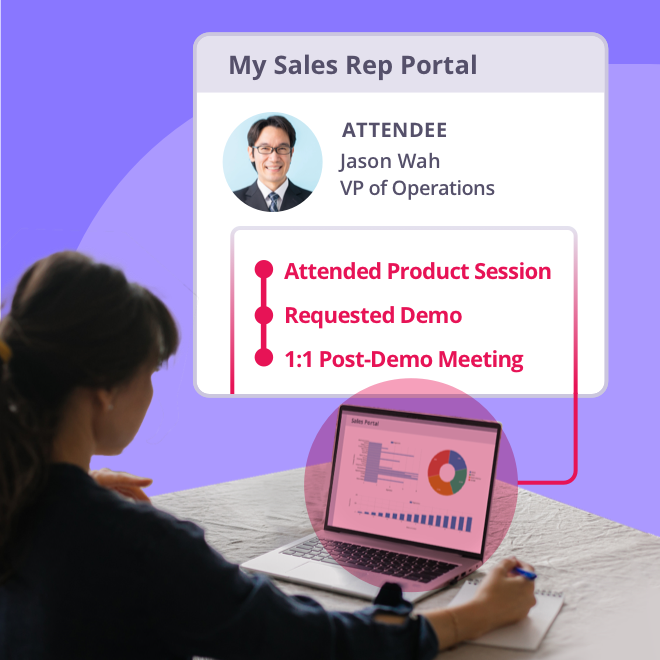 Amplify Impact
No more waiting until weeks after the event for data. Show sales teams, exhibitors, and other stakeholders the engagement data for their audiences in real time. See results immediately and act on them.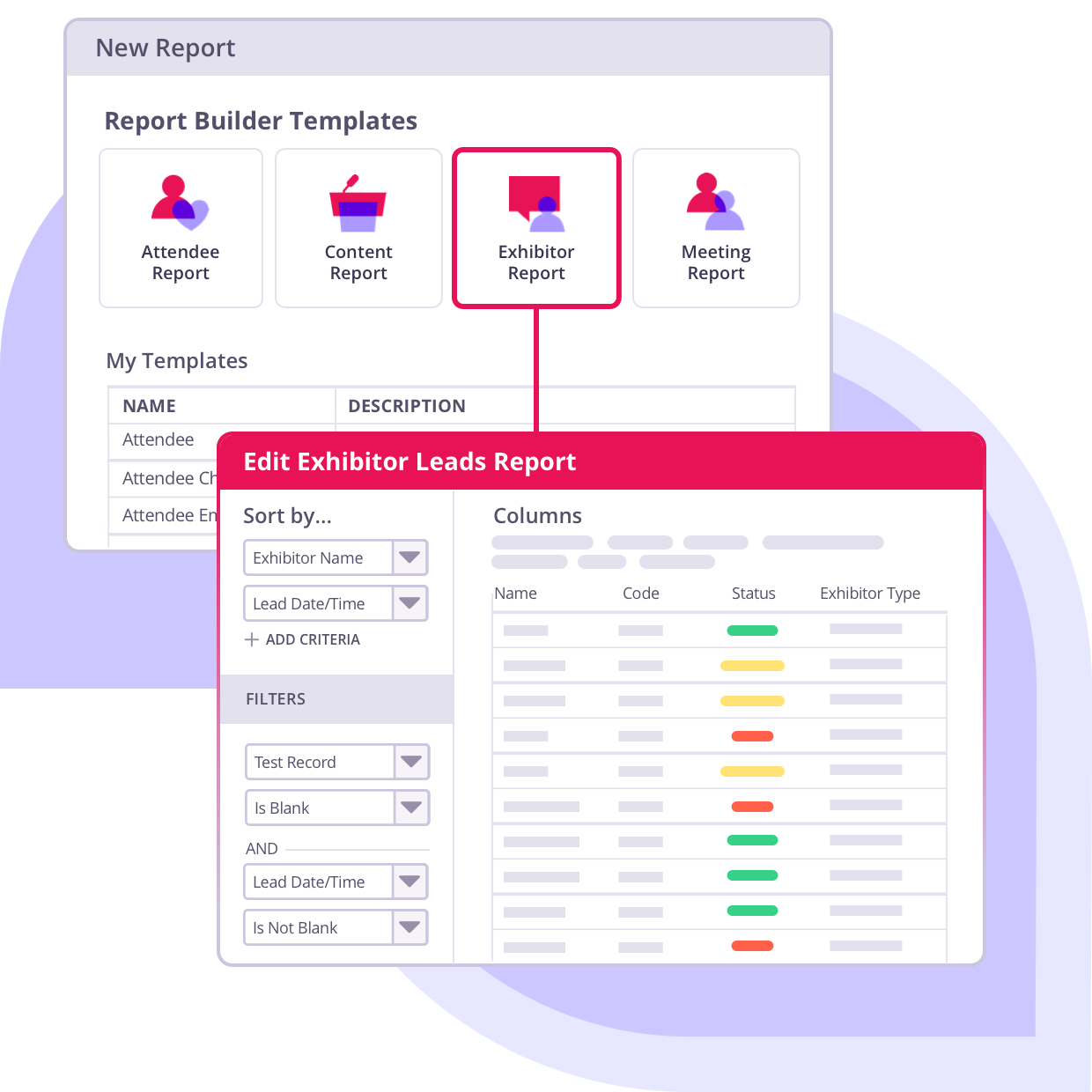 Access a Shared View of Event Success
Ensure alignment with ready-to-use reports. Every data point is at your fingertips, and built-in safeguards ensure you're counting and tracking correctly. Reporting has never been easier or more accurate.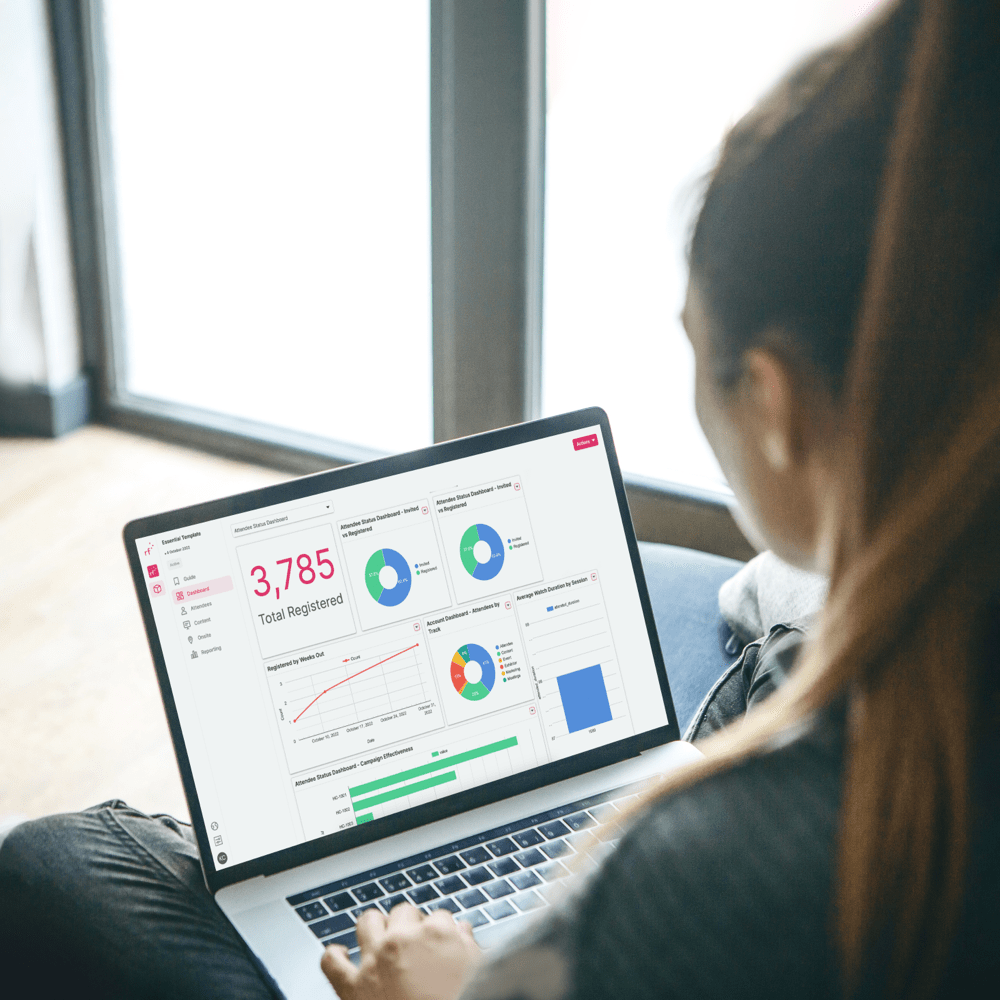 "If there is a data point in RainFocus, there is also a report that we can use to measure that data point and make sure that what we are planning is in line with our strategy."

Anna Giangregorio
Director of Corporate Marketing, PTC
Integrate With Top Tools and Convert Faster
Enjoy easy two-way integration with Marketo, Salesforce, and other leading sales and marketing platforms. Use attendee actions to drive segmentation, qualification, and conversion for measurable event ROI.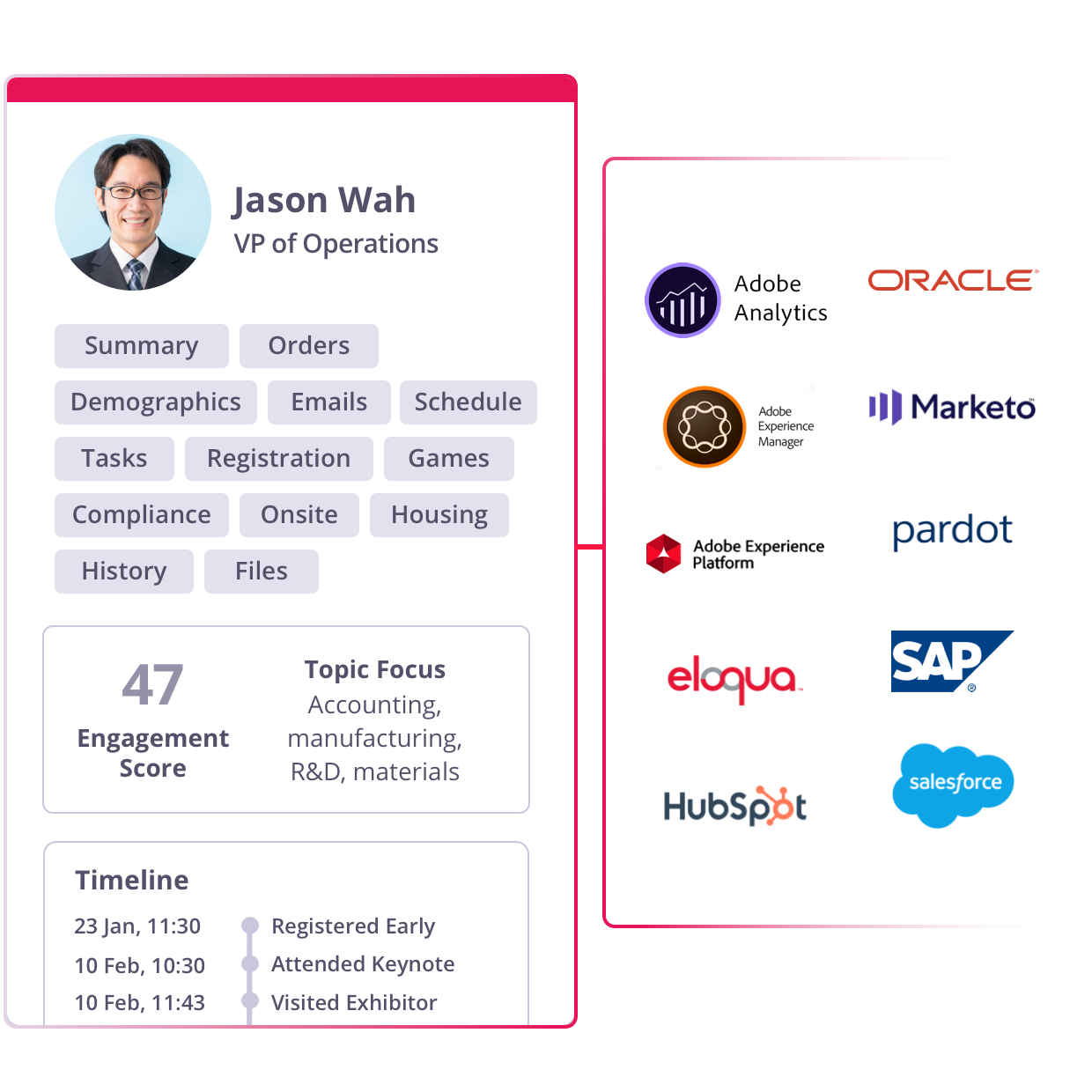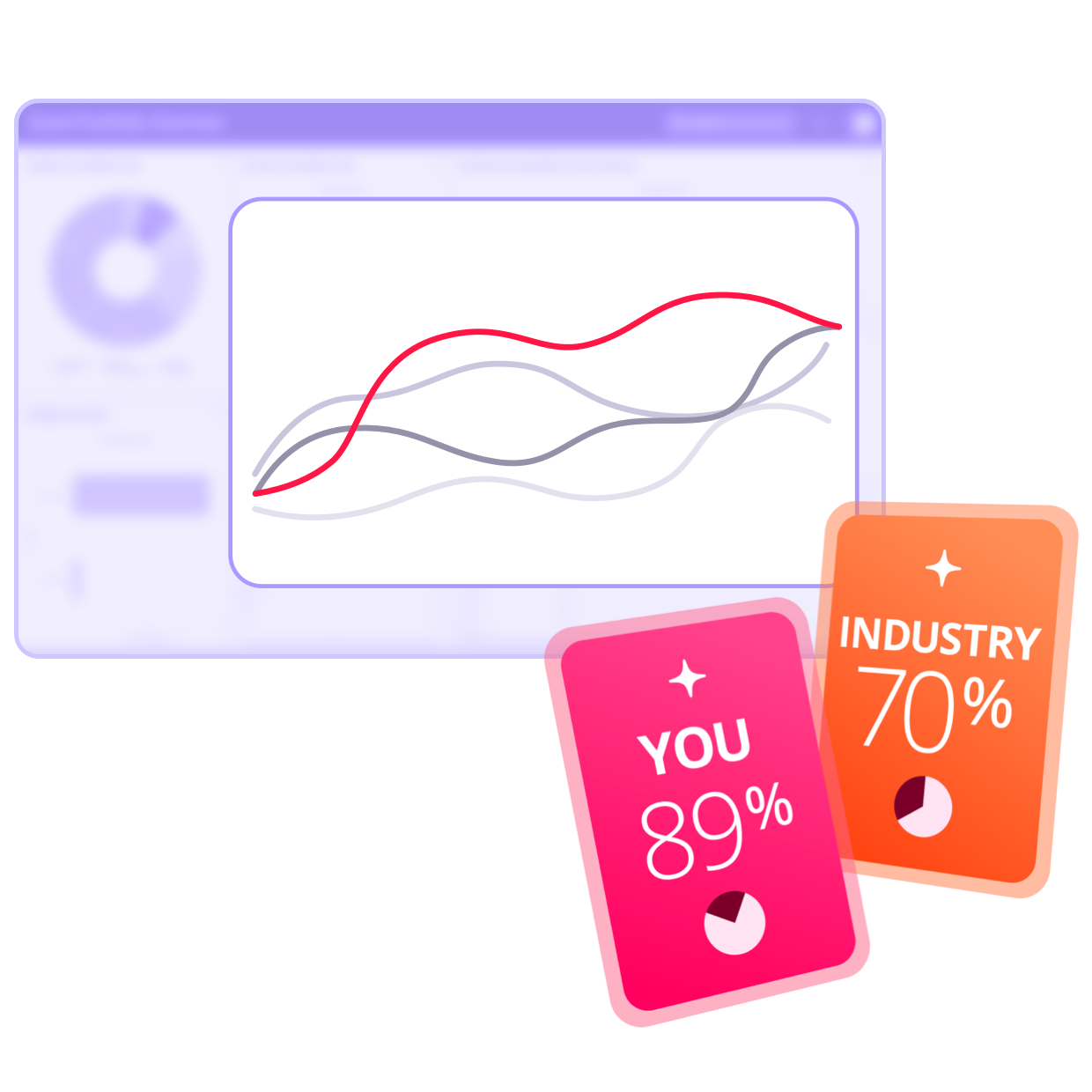 Know How You Stack Up
Access a proprietary set of benchmarking KPIs compiled from thousands of events across leading organizations. Uncover your percentile rank for every metric and learn the latest best practices.
Level Up Every Event
Access powerful data on every event. Discover trends early, forecast progress, and make proactive data-driven adjustments. Make each interaction more meaningful and drive continuous improvement.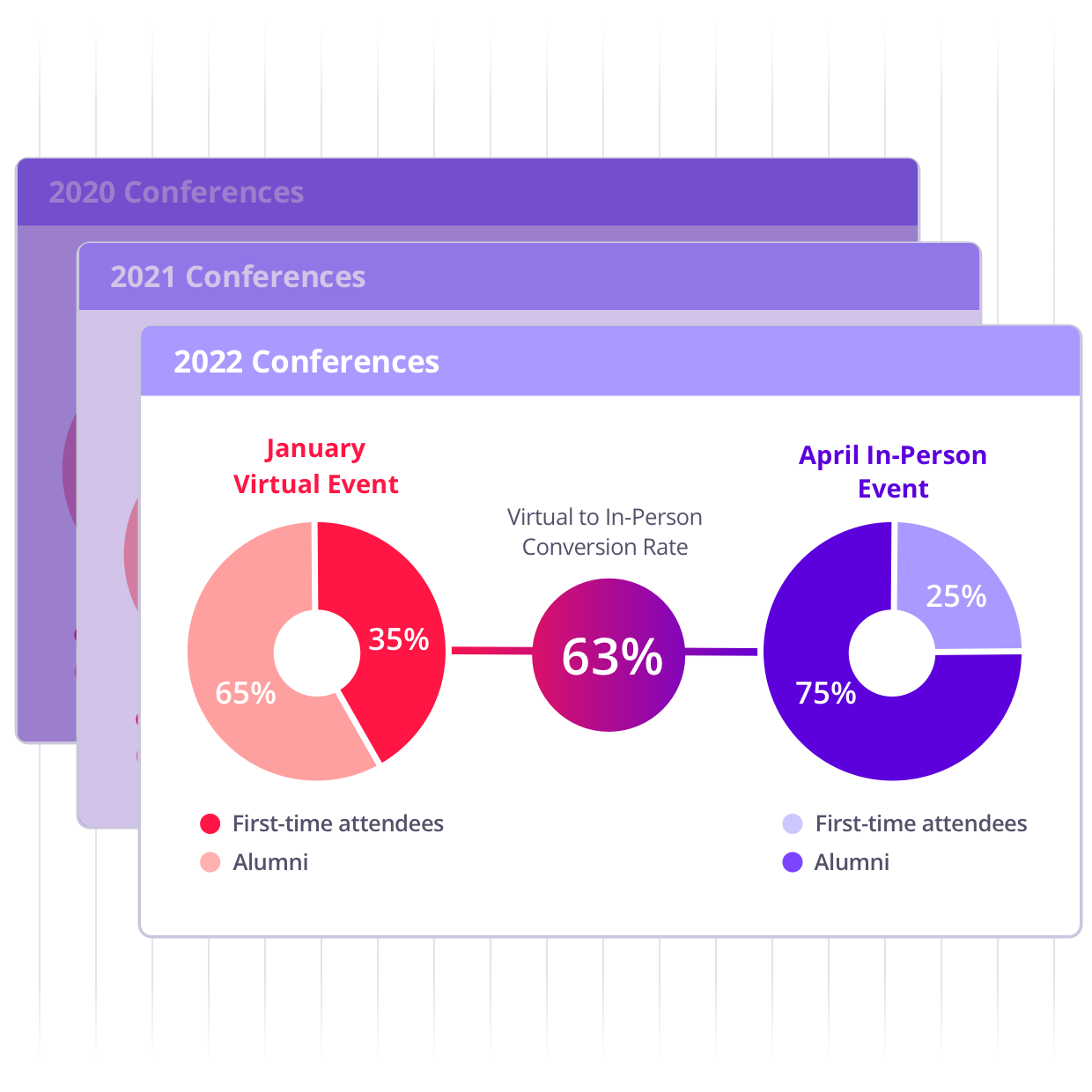 Explore What Sets RainFocus Apart
Level Up Engagement
Drive personalization at scale for increased engagement, accelerated journeys, and increased sales
Integrate Intelligently
Discover how platform integrations connect event data seamlessly and amplify the attendee experience.
Deliver Seamlessly
Offer a seamless experience to audiences and event teams alike with a modern all-in-one platform.
Experience RainFocus
Start strategizing for the success of your future events.
Request a demo