Case Studies
Customer Success Studies
From start to finish, RainFocus streamlines and enhances every aspect of your event. Browse our case study library to see how our integrated SaaS platform has delivered results for leading organizations of all sizes.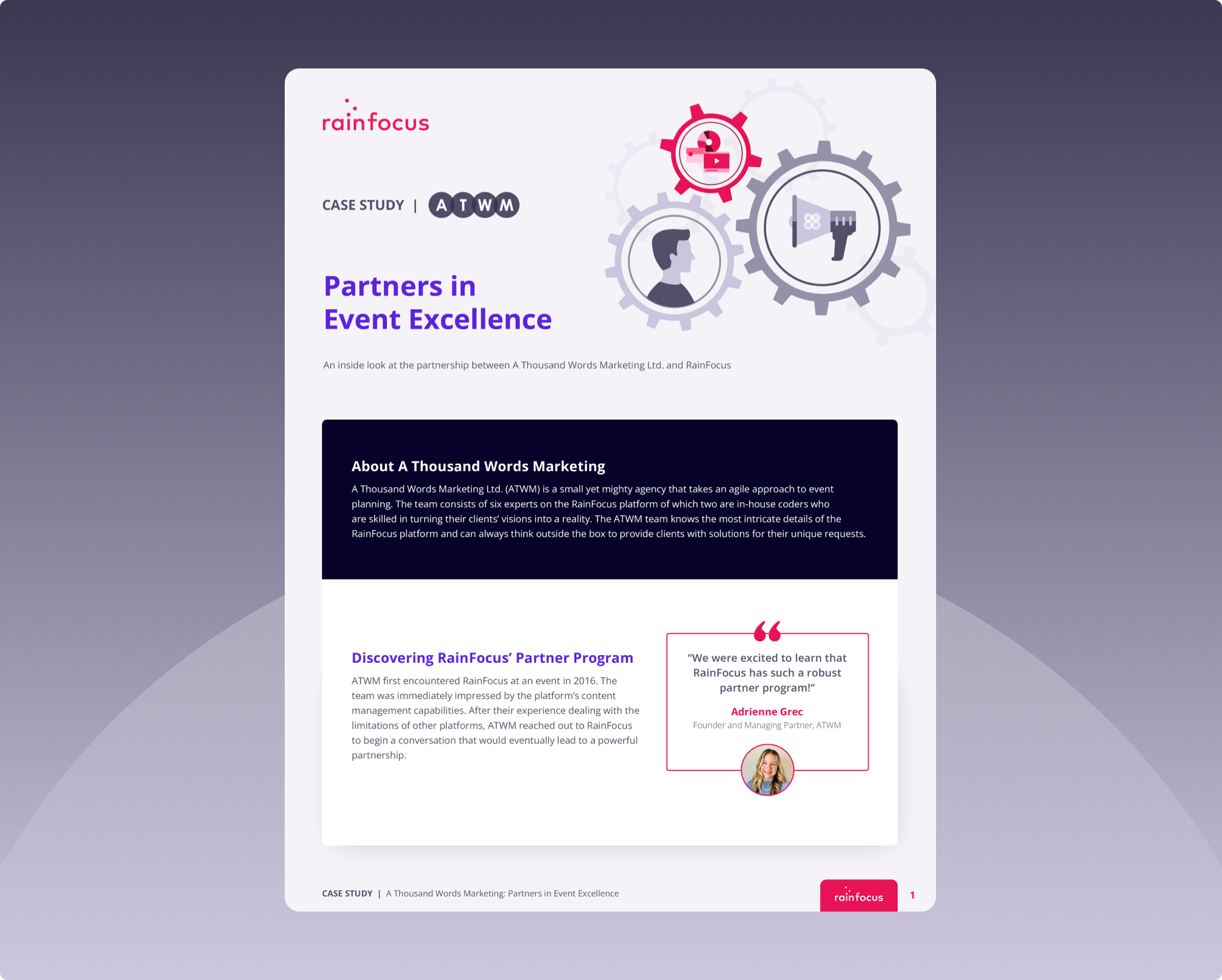 ATWM: Partnering for Better Events
Through the RainFocus partnership program, A Thousand Words Marketing Ltd. (ATWM) enhanced its offerings to its clients.