Registration
Make a Great First Impression
Don't let registration issues hold up your event. RainFocus' streamlined registration process delivers a better experience. Our platform was built to scale, while delivering personalized value to your attendees.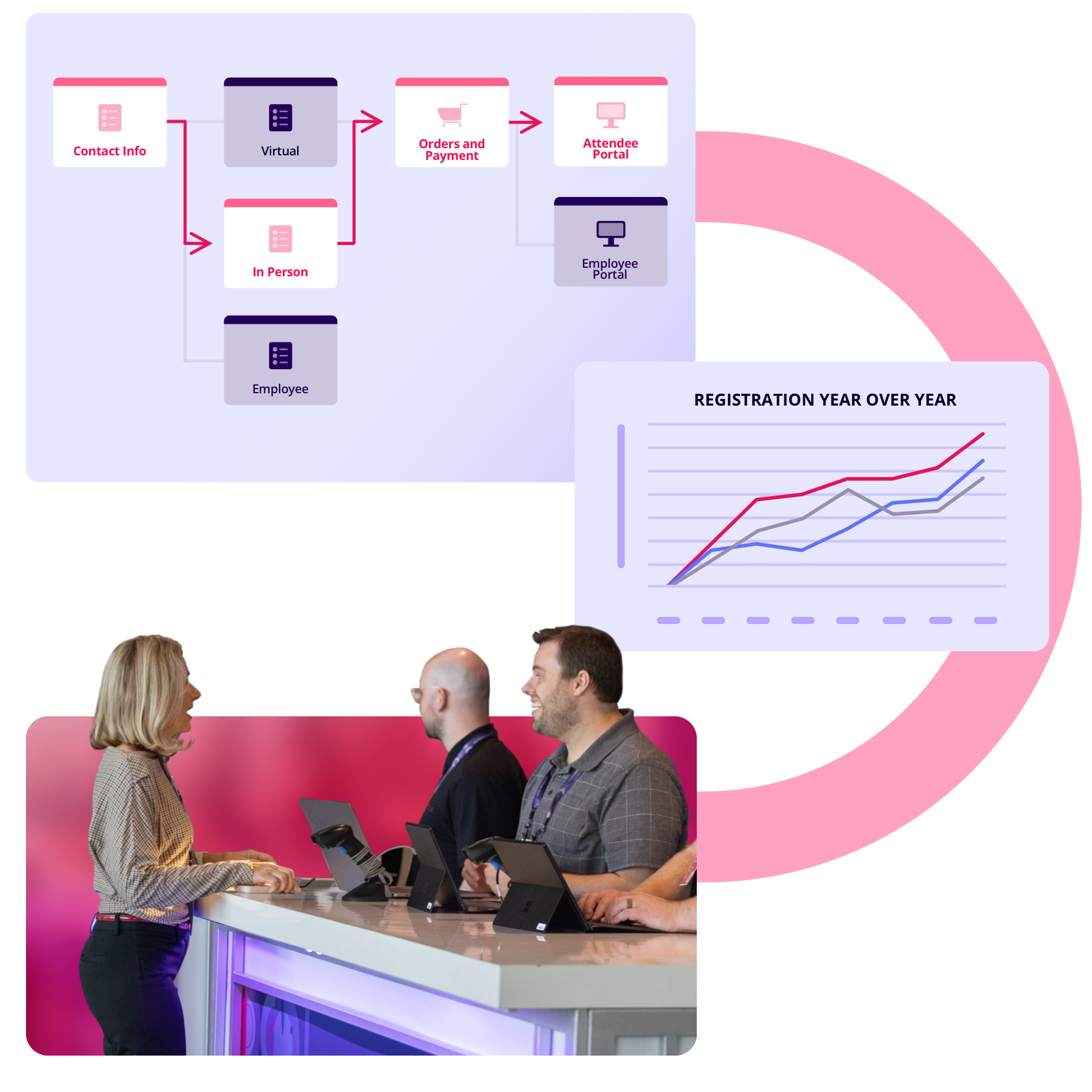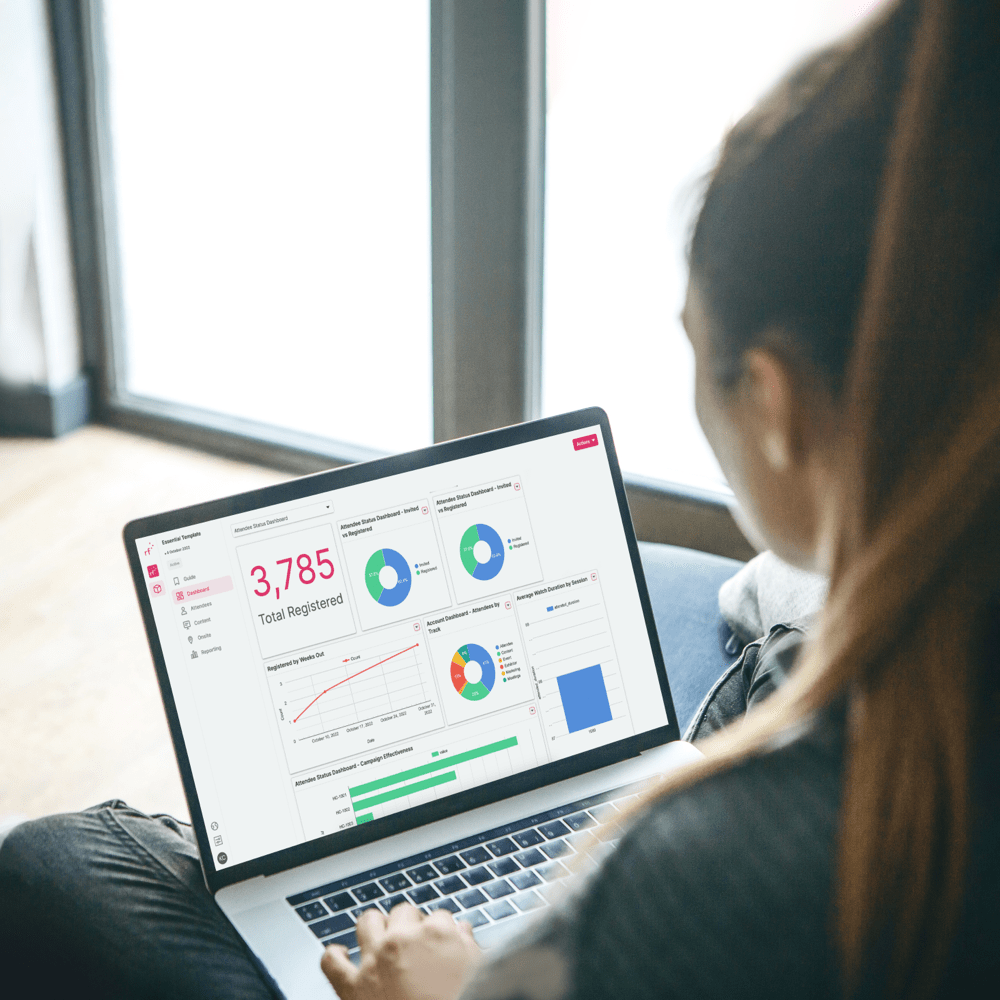 RainFocus works the way a registration system should work. It allows us to manage an event with different packages, pricing, and attendee types. It gives us the ability to create rules and exceptions for every one of those things."

Adrienne Grec
Founder and Managing Partner, ATWM
Secure All of Your Attendee Data in One Place
A secure central data hub for each event attendee lets you manage their experience from a single profile page. Oversee records, packages, orders, schedules, uploads, and more.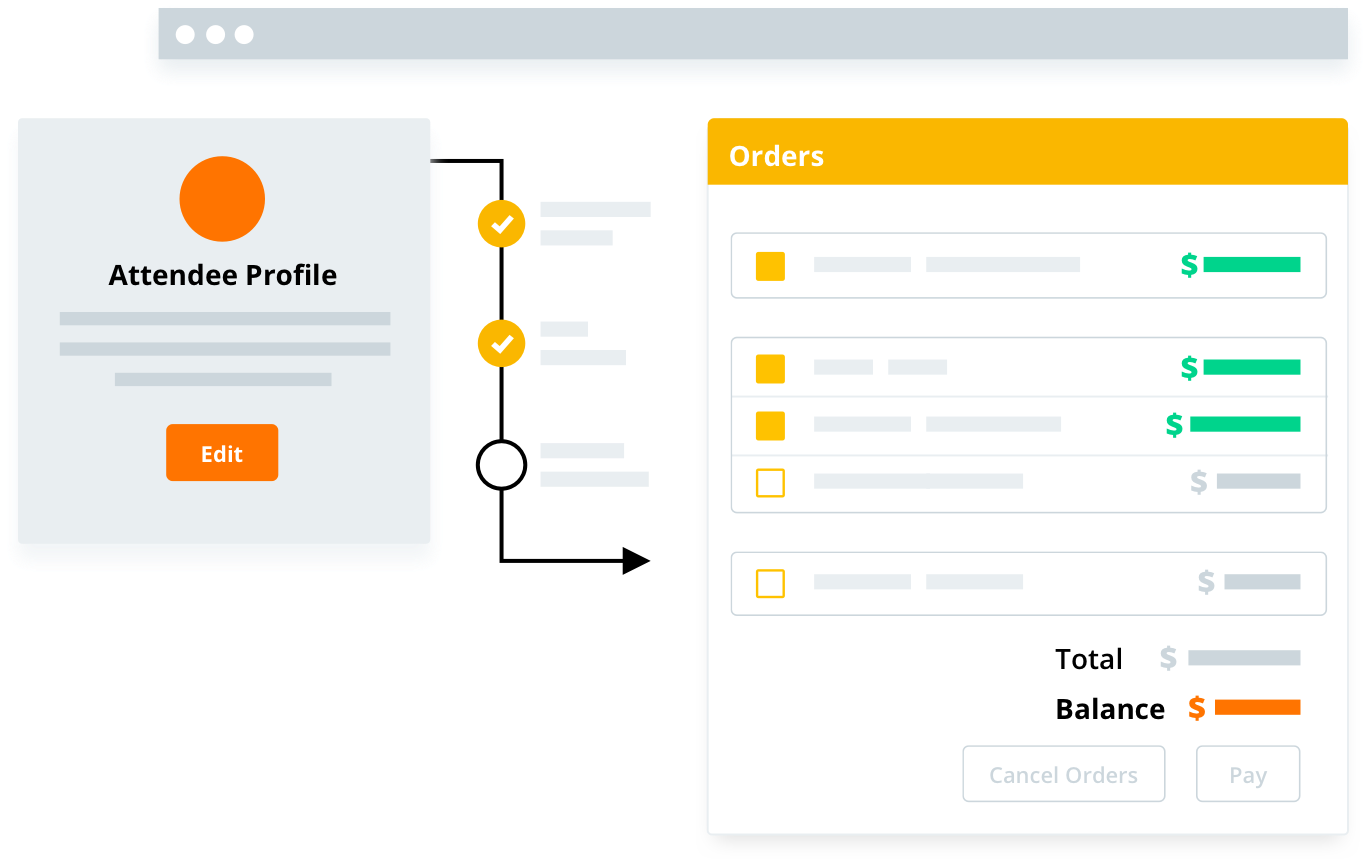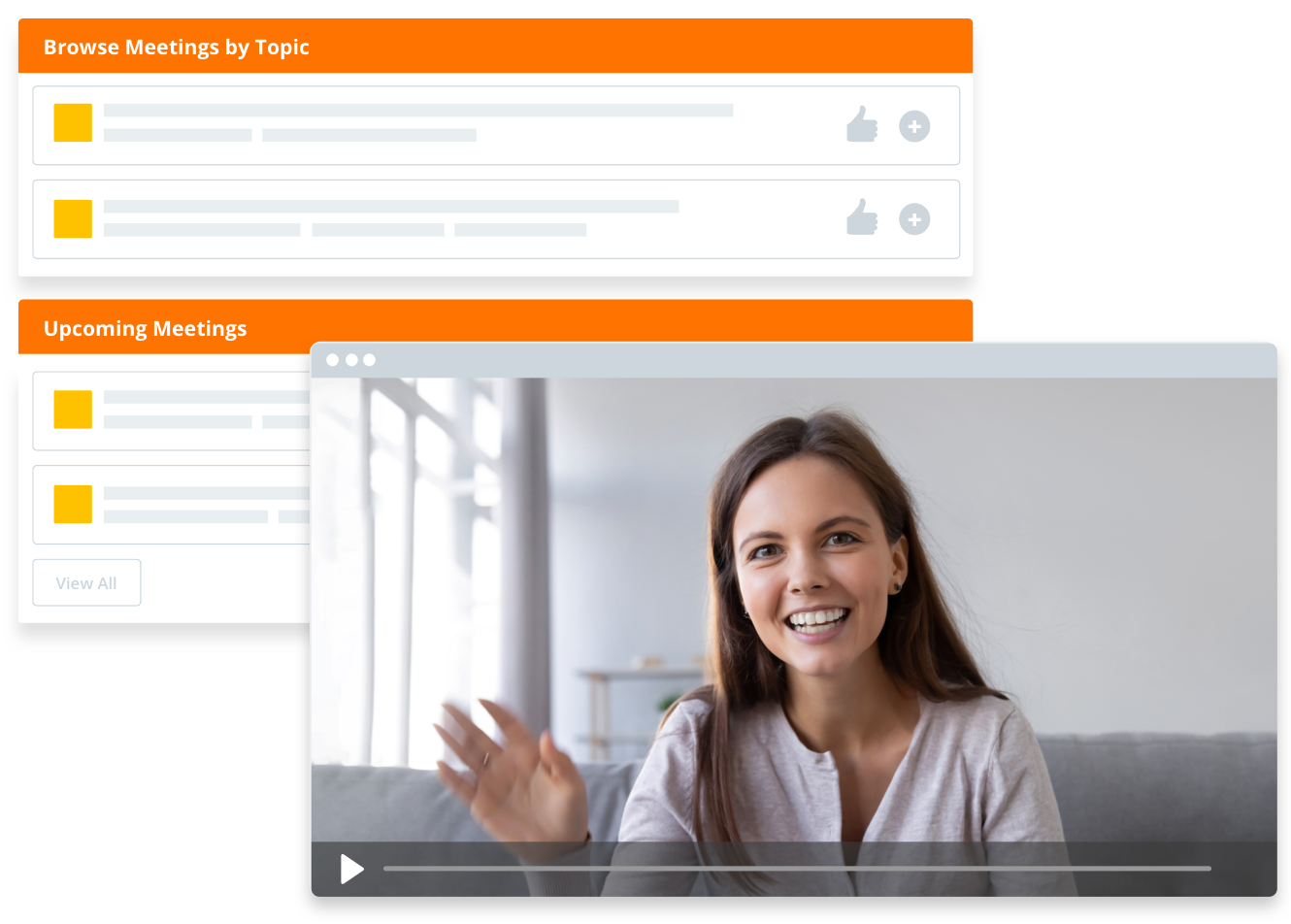 Give Every Event Attendee the Right Experience
Deliver a memorable, tailored experience for each attendee — from registration to continuous post-event learning and networking.
Create Packages That Work — For Both You and Your Attendees
The right event experience requires making sure pricing, packages, discounts, and orders are perfect. With decades of event industry experience, RainFocus can help you make optimal pricing choices.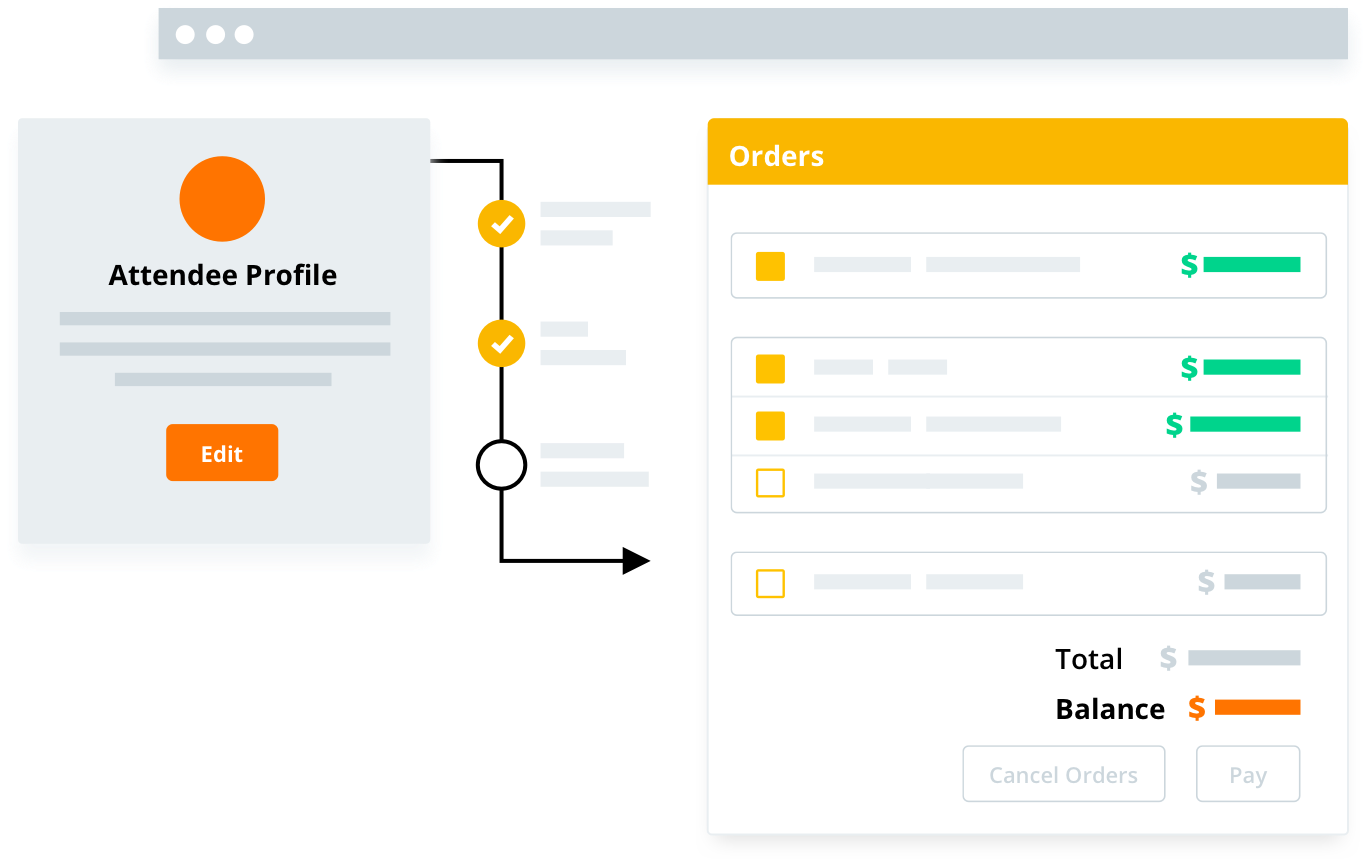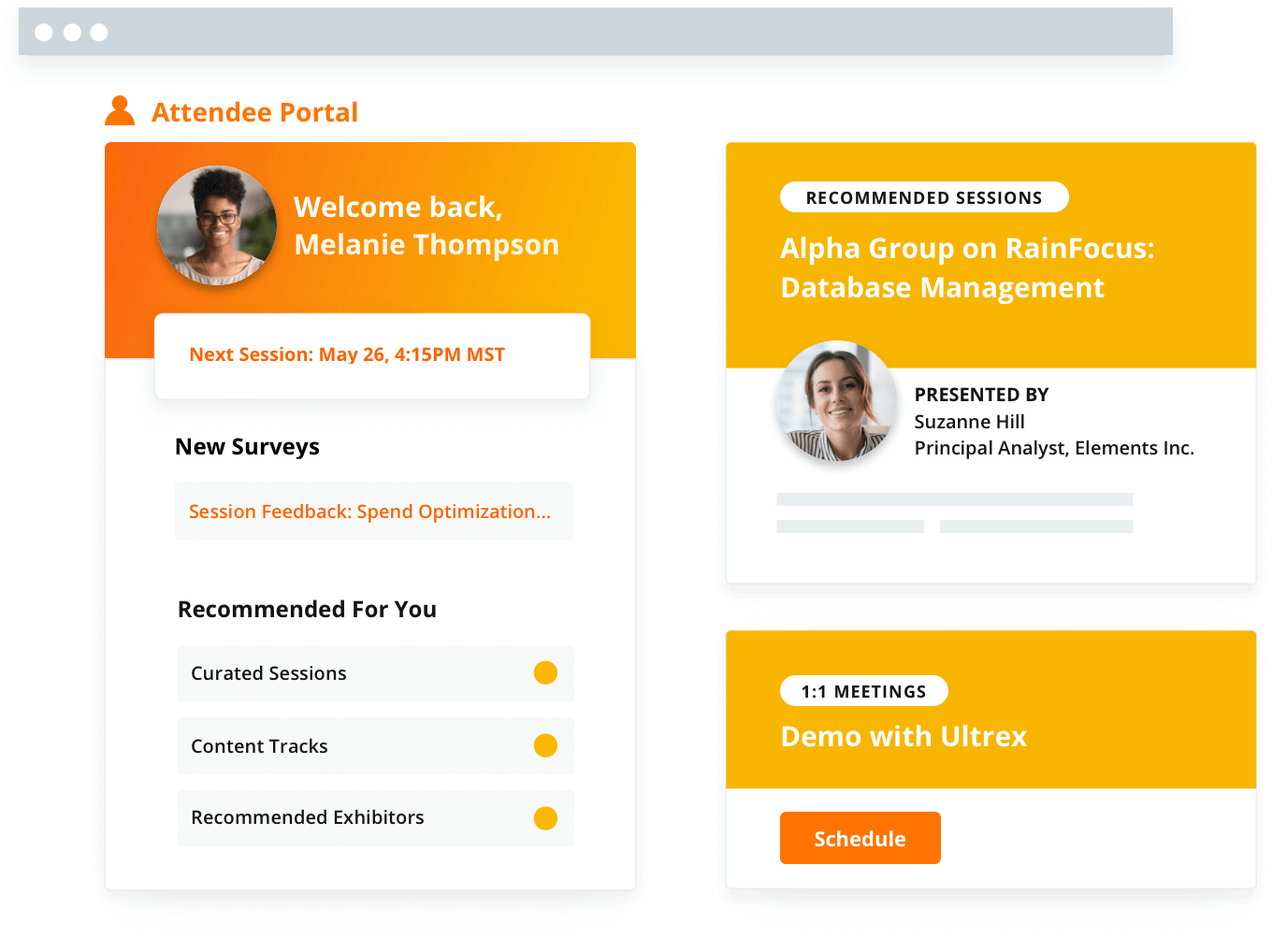 The attendee profile does it all. Your attendees can buy tickets, request refunds, complete tasks, update attributes, and manage their event profile. No need to contact the help center or submit a ticket.
Learn more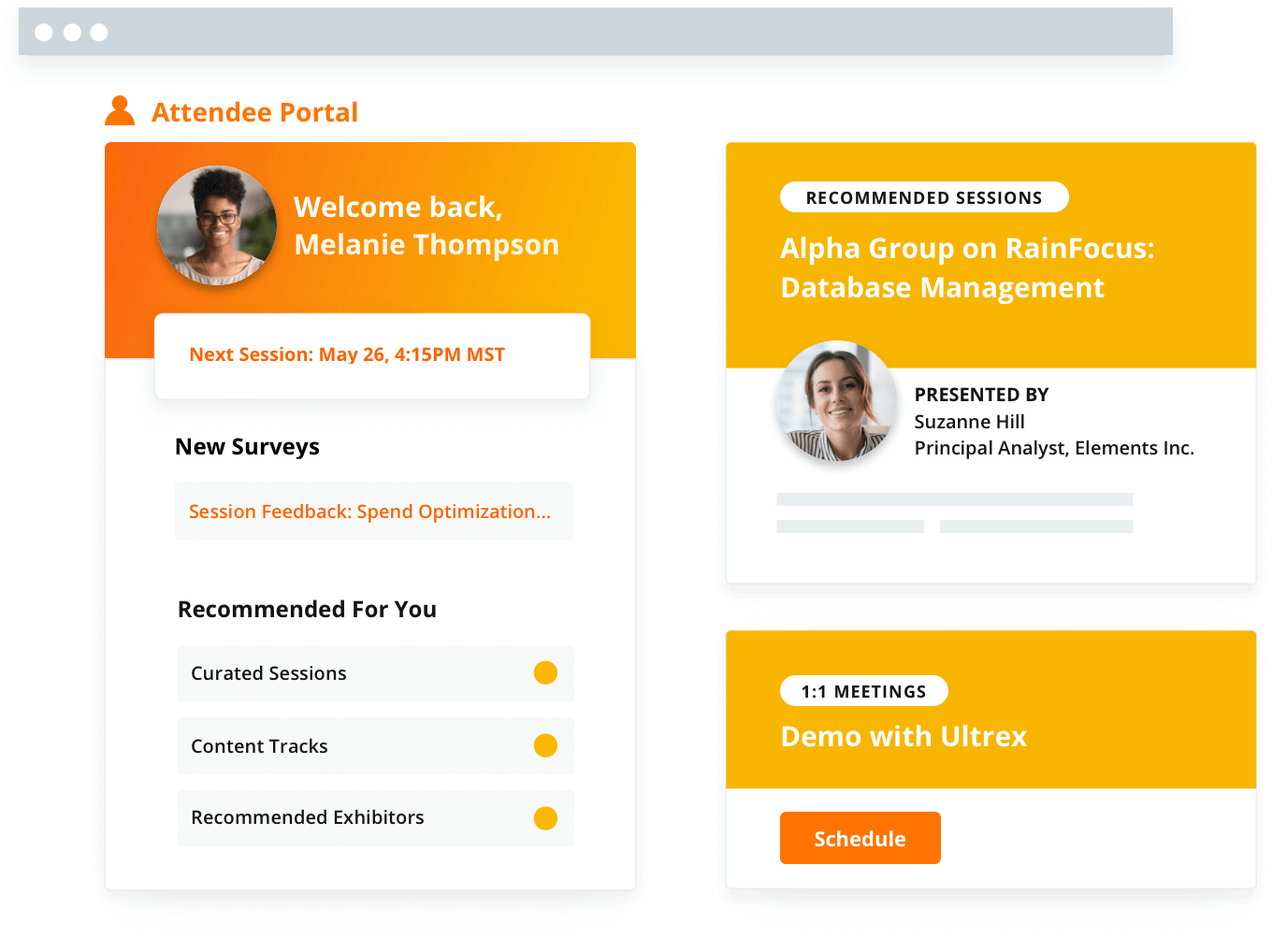 Explore What Sets RainFocus Apart
Enable a Seamless Experience
Effortlessly dial in the ideal virtual, hybrid, and in-person experiences for your audiences while making it uniquely yours.
Guide Attendees to Value
Curate every aspect of an attendee's experience to maximize event value and keep attendees coming back.
Learn More
Level Up Your Registration With RainFocus
Learn how RainFocus can help you streamline your registration process and generate personalized value for your attendees every step of the way.