Conversations
Conversations: A Look at Today's Event Trends With Ashleigh Cook 
20 Oct 2022 | Jessica F. Lillian | 3 minutes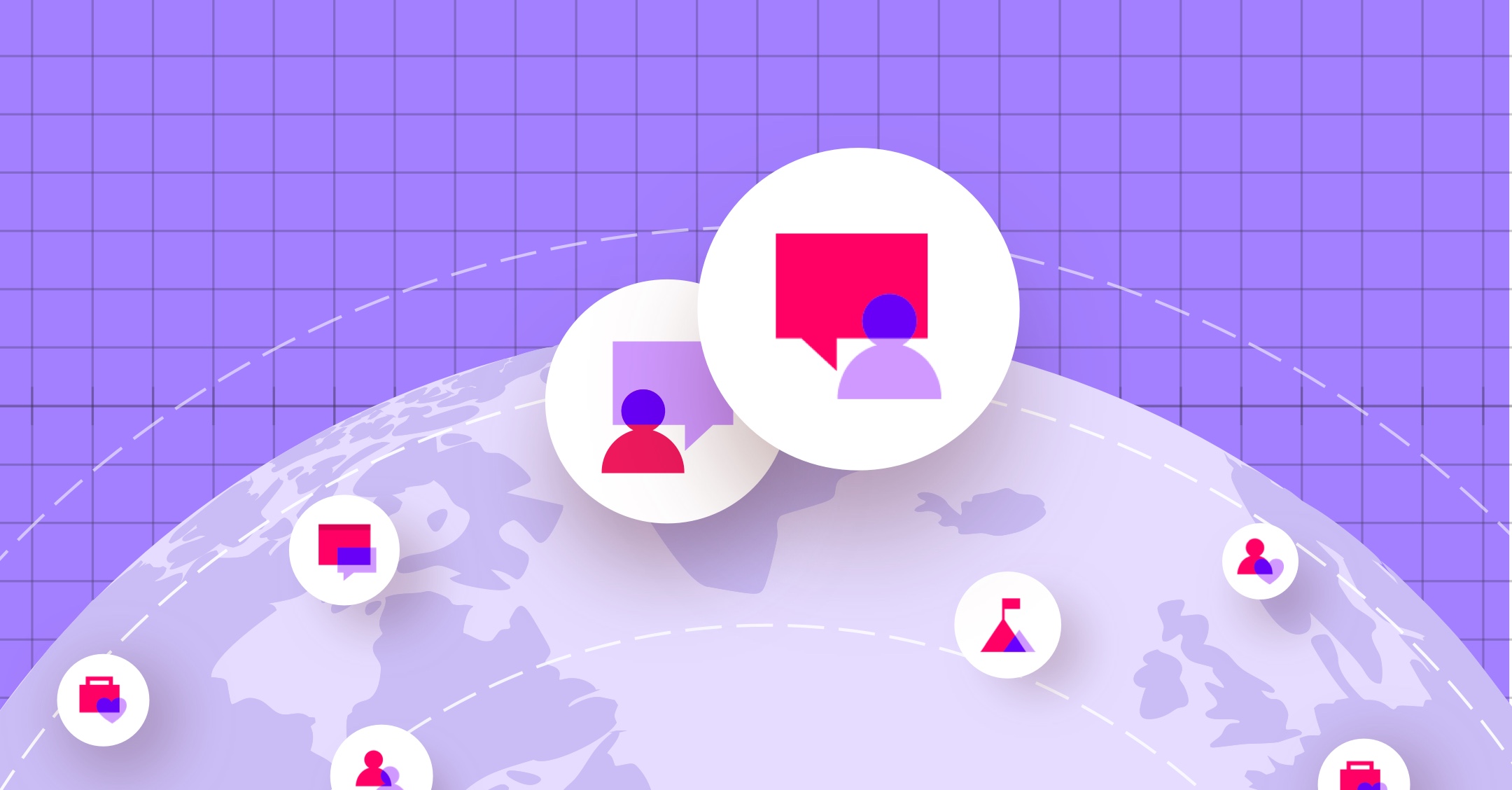 The Conversations series features candid conversations with RainFocus executives and other thought leaders. You'll find discussion of breaking news, invaluable industry tips, and commentary on the biggest topics of current interest to events and marketing leaders.
In this post, we sat down Ashleigh Cook, SVP of marketing at RainFocus, to take a comprehensive look at the trends that every events leaders should be looking at now. The last few years have brought several challenges and exciting new possibilities. Helping dozens of organizations build and execute their most important events every year gives RainFocus a uniquely close view of what's happening and what's next in the rapidly changing world of events.
To start, what have been some of the most notable event headlines in 2022 that we can expect to continue to play out?
The big one, of course, is the full return of large in-person events. People are so excited to get back together and experience that magic of in-person experiences. We're still seeing hybrid as an important component, though. Right now, roughly half of RainFocus clients are planning a hybrid event.
There is also a lot of event tech consolidation happening within organizations. Over the past few years, many of them purchased one-off event tech solutions for various delivery formats, event sizes, and event use cases. But they're now realizing that a single unified solution can give them consistent integrations, uniform branding, and better management of their events.
And what are some of the biggest challenges right now? How can organizations turn them into opportunities?
When event delivery shifts from in person to virtual and back again, it can be difficult to measure true engagement and compare accurately. Many organizations are working on developing a better understanding of "true engagement" and seeing how they want to define attendee engagement throughout their events.
How much should virtual events factor into that engagement optimization? We know that more isn't always better.
Adding virtual events is easy and relatively inexpensive with a consolidated event platform. So it can be tricky to figure out the optimal number of virtual events to include in your portfolio — as well as what topics they should cover. It's always important to leverage sales and marketing insights to identify the right topics for your audiences and figure out the correct number of events to hold.
There isn't a magical set number of virtual events that's ideal for everyone. Organizations need to use that data intelligence to make sure they're delivering timely messages aligned with topics that show that most immediate value to customers.
Anything else on your radar? What have you been especially excited to see clients do?
We've heard a lot about personalization and how important it's become. As audiences' expectations increase, they want to see more personalization across the entire event journey. They want the ability to easily sign up for an event as a known visitor and immediately have personalized experiences that maximize their time investment and their organization's financial investment.
To meet these needs, organizations need a lot of integration between their event platform and their other core internal systems. The goal is to always identify and curate the right types of experiences. You need to meet your audiences where they are with the right content at the right time.
Another exciting area is content reuse and extension. Traditionally, content shelf life was often limited to the timeline of the event itself. But event content is typically highly polished and educational, and it is designed to reach many different audiences. It makes sense to get additional use out of it.
Marketing and events teams are realizing that those enormous volumes of content generated for their events can be used in many ways: Sessions can be made available on demand, and material can be repurposed and excerpted to support various marketing programs. An event may be over, but its value and impact can live on for a long time.
Book a personalized demo to learn how you can deliver and measure event experiences with RainFocus.
---