Event Management
What Should You Look For in a Modern Event Management Platform?
28 Mar 2023 | Jessica F. Lillian | 3 minutes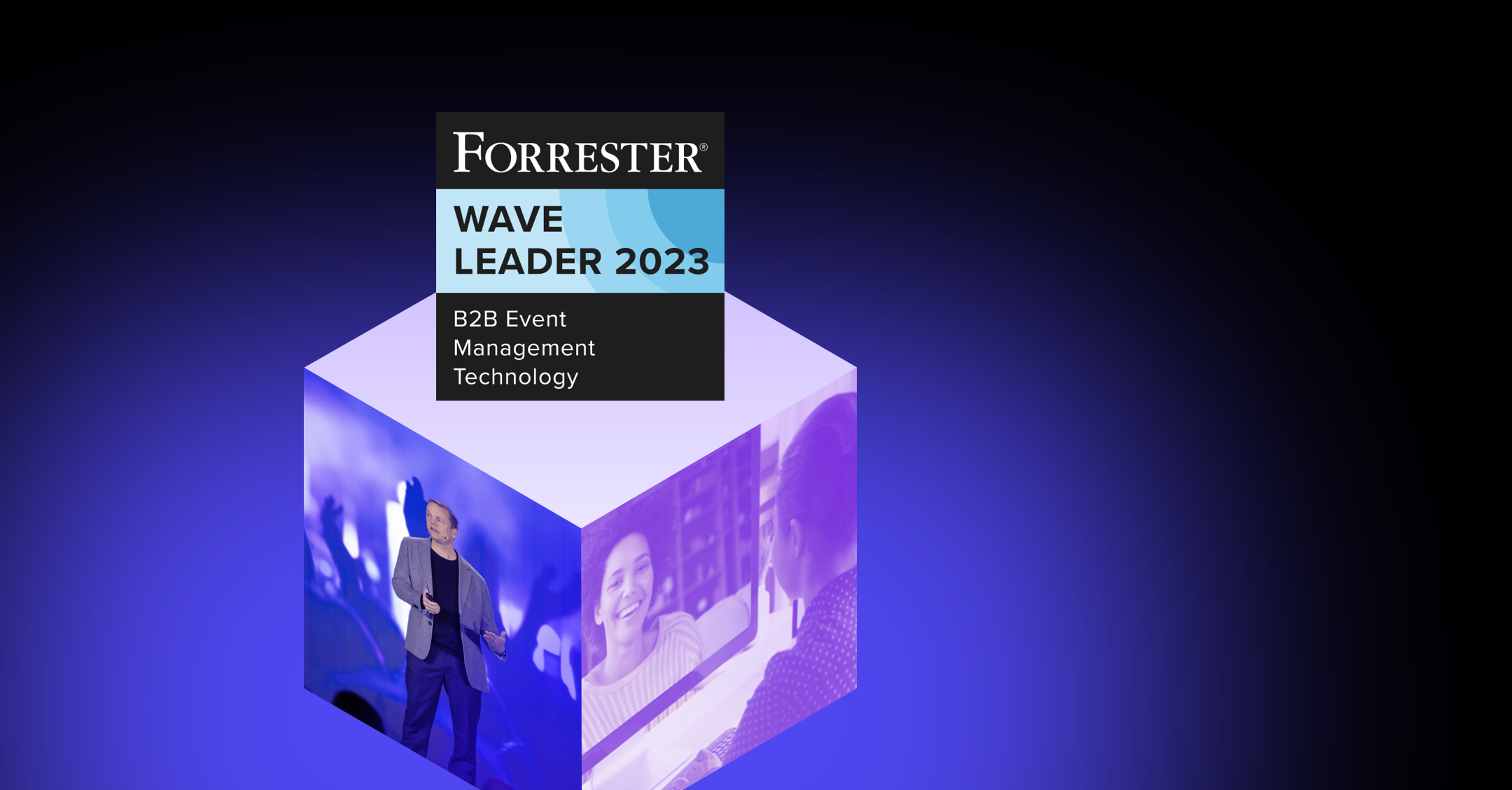 First, some exciting news: If you haven't heard, RainFocus was recently named a Leader in The Forrester Wave™: B2B Event Management Technology, Q1 2023 report. The influential research firm thoroughly evaluated 14 of the most significant B2B event management technology players against 28 criteria, and the results speak for themselves!
RainFocus received the highest possible scores in 18 criteria, including event program management, mobile accessibility, data capture and analytics, event consultancy and design, and many more.
The report specifically called out RainFocus' unique global profile, which "delivers fantastic experience personalization." According to the report, "[h]aving a single global attendee profile enables RainFocus to help clients deliver uniquely personalized attendee experiences," and the platform's strength is "delivering personalized experiences at scale across a range of event types and ensuring that marketers derive maximum value through powerful integrations."
Both the status as a Leader and seeing RainFocus' "strong vision [which] is backed up by a commitment to R&D…" recognized in the report write-up were thrilling. But we think the broader introductory discussion is also compelling — and perhaps even more valuable for anyone evaluating B2B event platforms right now. 
With all the rapid changes in the B2B events industry over the past few years, selecting a versatile, powerful platform has never been more important. Add in financial pressure due to inflation and tightened budgets, and the selection process becomes even more critical. The Wave report recommended that B2B event management technology customers should look for providers that:
"Drive digital engagement with attendees across a range of event types."
"B2B marketers should consolidate their event technology by identifying their broad event requirements and then selecting event management technology vendors that can support them," the report said.
With a flexible platform, we're happy to note that RainFocus has powered clients' in-person, virtual, and hybrid events of all sizes for years.
"Prioritize event data capture."
The end of cookies has been widely discussed in the marketing space and beyond, with many experts predicting that the change will spell increasing importance for zero-party and first-party event data.
The Wave report stated, "Marketers recognize the importance of consistent event data capture, with 75% rating the ability to 'seamlessly collect data about event attendees' explicit and implied interests' as essential or very important, according to Forrester's Q3 2021 B2B Enterprise Marketing Events Trends Survey." 
"Offer deep, seamless integrations with sales and marketing ecosystems."
Finally, all of that rich event data must be readily usable and tied to the rest of an organization's data ecosystem. 
"To maximize the value of event data and increase event ROI, marketers must prioritize integrating their event management technology into their MAPs, CRM systems, and customer data platforms (CDPs)," the report noted.
In addition to their role in data, integrations also enhance event experiences. From gamification to event photobooths to social media walls, they can augment the platform's native capabilities and increase attendee engagement. (RainFocus' full list of integrations can be found here.)
A full copy of The Forrester Wave™: B2B Event Management Technology, Q1 2023 report can be accessed here.
---