Best Practices
Generative AI for Event Marketers: Top Current Opportunities
25 Aug 2023 | Jessica F. Lillian | 3 minutes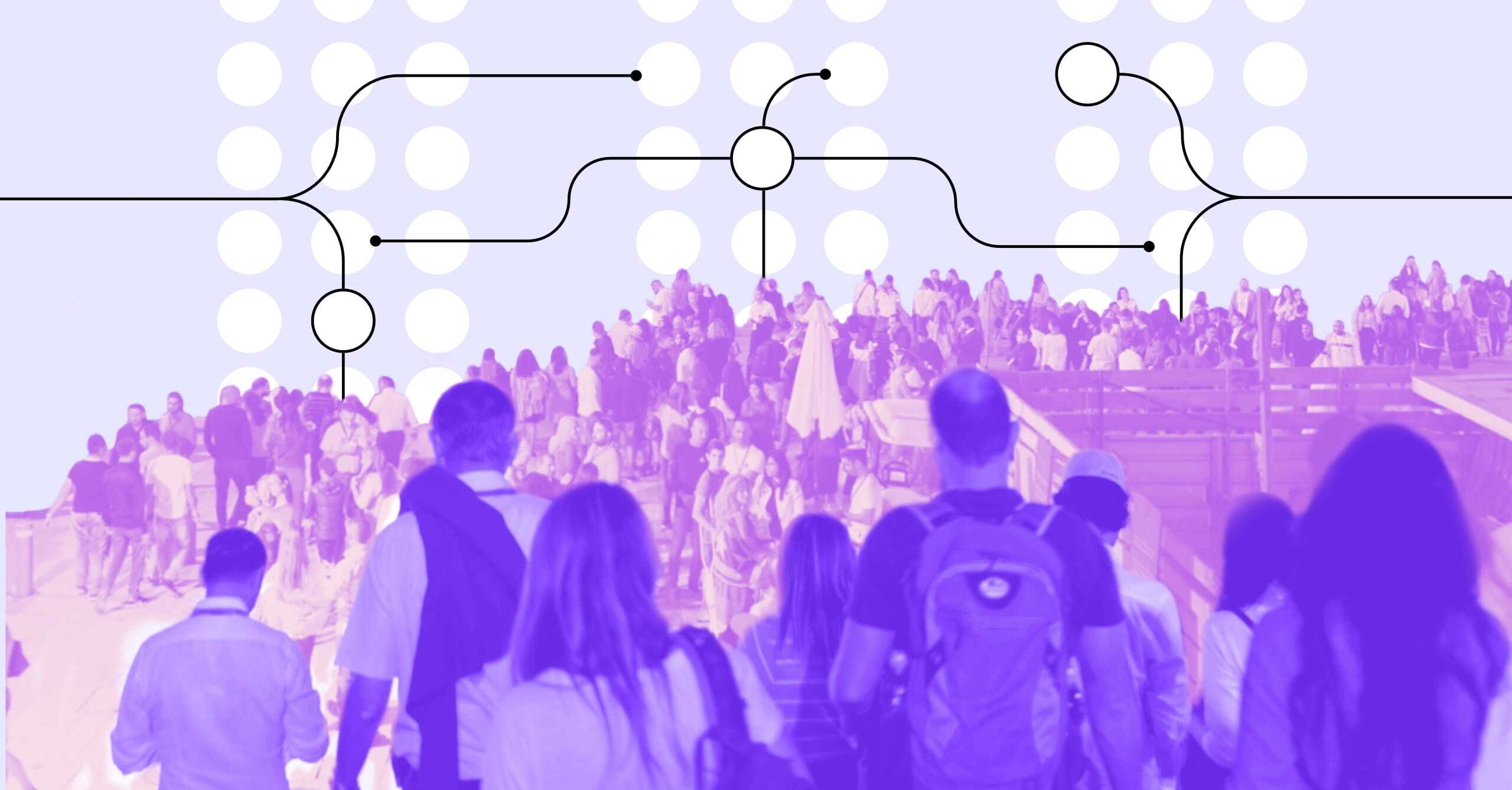 Buzzy new trends and technologies pop up regularly on the event marketing radar. Some fizzle out despite their initial promise. Some deliver incremental change. Others ultimately prove to fundamentally reshape the way event teams operate.
Over the past several months, generative AI has demonstrated strong potential to fall in the last category. With the rising popularity of ChatGPT and other similar applications, event experiences — and the processes to plan and create them — may never be the same.
What are the most appropriate use cases for generative AI in event marketing? Are there interesting applications beyond event content and coding? We spoke with a group of RainFocus' most experienced leaders — each well-versed in technology and marketing — to gather trustworthy guidance on how your team can separate hype from reality and take advantage of AI to improve your events today.
The Experts
Mike Bushman, CTO at RainFocus
Ashleigh Cook, SVP Marketing at RainFocus
Brian Gates, SVP Market Strategy and Go-to-Market at RainFocus
The Key Opportunities
Remix and Assess Existing Content
Repurposing valuable event content in new asset forms saves time. It also helps your high-quality sessions reach new audiences — expanding your organization's thought leadership footprint — and meet your prospects' and customers' consumption preferences long after the event ends.
Our experts recommended incorporating AI tools to streamline the process. Generally, these tools yield the most useful results when fed inputs of your own content rather than asked to create something generic from scratch. With administrative burdens reduced, your team can focus on high-value, strategic, and creative work.
For example, after hosting a virtual event, you can quickly extract speaker transcripts from your session videos. These transcripts can then be used in various ways: Create short-form written assets, generate summaries and chapters, organize sessions by topic, write post-event promotional copy, do deep searching and deep linking, and more.
When using AI to look deeper into your content and create new assets, you can also easily identify key themes, trends, and moments. This knowledge yields valuable information for future events and makes it easier to create a perfect on-demand experience for viewers looking to catch sessions they missed or discover other event content that fits their needs.
Streamline Data Analysis for Decisionmaking
The RainFocus platform already uses sophisticated intelligence to create and constantly maintain an updated global attendee profile. Audiences can receive the right content at the right time to meet their preferences. Meanwhile, the collected data informs sales and marketing efforts, boosting events' ROI and teams' efficiency.
According to RainFocus' experts, generative AI can open up even more possibilities, especially in the early stages of event planning and marketing. Whether your event is large or small, in person or virtual, there are myriad details to think about and decisions to be made. Even a seemingly minor choice could make or break your event. Teams might even find themselves forced to wing it and guess — creating their event website, sending out generic materials widely, and hoping for the best.
Enter AI tools, which can take on the heavy-duty data sorting and analysis needed for highly targeted events. Identifying what event types, locations, sizes, dates, and other specifications will work best for your audiences takes a lot of time without AI assistance. Outsourcing some of the more mundane analytical work to generative AI allows teams to focus on strategy and be more specific in their planning and event marketing.
For example, the crunched data might reveal ideal marketing cadences based on the end-of-quarter business deadlines at your target companies. It might also show in greater detail and with more certainty which roles will attend. Armed with that information, you can better shape your strategy around them, or even pre-enroll attendees.
What's next for generative AI?
As generative AI technology continues to improve and adoption ramps up, countless new questions will surface. Look for our next post on generative AI to expand the conversation, answer more of the most critical questions, and continue to guide you.
---