Best Practices
Generative AI for Event Marketers: Best Practices to Protect Your Data, Brand, and Beyond
17 Oct 2023 | Jessica F. Lillian | 3 minutes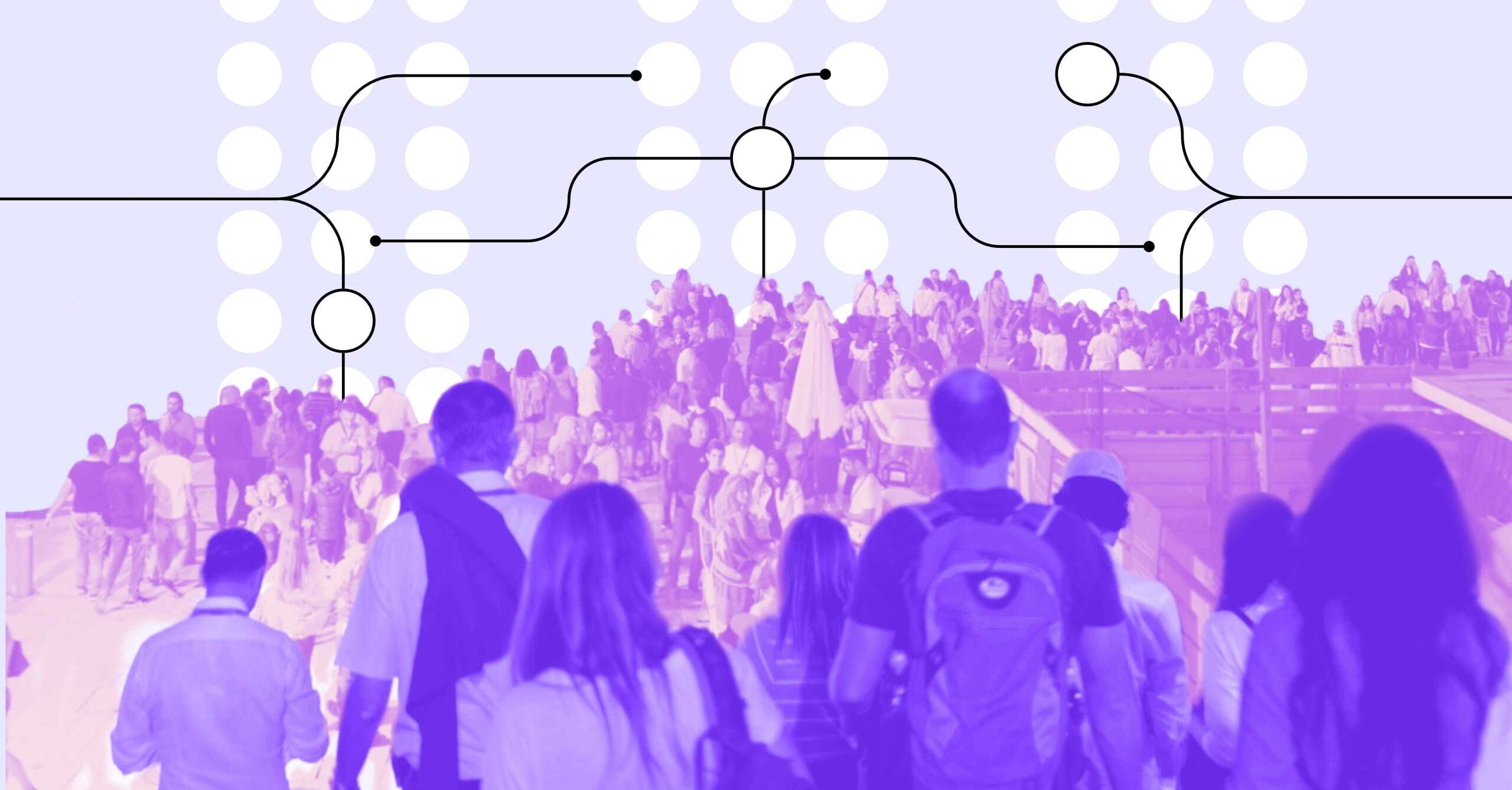 One of the buzziest topics today, generative AI offers plenty of exciting possibilities — especially in events and marketing. For our previous post, we spoke with a group of RainFocus' most experienced leaders, each well-versed in technology and marketing, to gather trustworthy guidance. They highlighted some of the top opportunities for deploying generative AI to increase efficiency and make events even better. 
We're continuing our series on helping your team separate hype from reality with new set of expert recommendations. This time, our experts zeroed in on the most critical guardrails for generative AI. Any new and unknown technology should be used with caution. The use of smart safeguards is especially important in an industry like events, where volumes of sensitive personal data, financial systems, valuable intellectual property, and more must always be protected.
The Experts
Mike Bushman, CTO at RainFocus
Ashleigh Cook, SVP Marketing at RainFocus
Brian Gates, SVP Industry Strategy at RainFocus
Four Essential Guardrails for Generative AI
Protect intellectual property. Because tools like ChatGPT and DALL-E pull from existing content, images, and data, ownership and copyright can quickly become thorny. Always check any content or anything else generated for potential plagiarism. Respecting others' intellectual property is critical for upholding corporate ethics and preventing legal complications — especially for use cases like event content, when presentations will be shown to large audiences. Organizations must also avoid inadvertently exposing their own IP or sensitive competitive data. For example, pasting internal software code or feature info on products in development into any AI tools' fields can reveal far more than intended to the world. Depending on the tools' policies and data security (see our discussion of security later in this blog post), your competitors, media outlets, and others could access potentially damaging amounts of proprietary information.
Ensure accuracy and lack of bias. Everyone knows from spending time online that websites' information quality varies widely. The proliferation of SEO-driven filler content and even other AI-generated content has further muddied the internet's waters. The models powering generative AI tools are being continuously improved to draw from more accurate information, but their output may still be factually incorrect. The content or analysis produced may also be biased or outdated, or take on a perspective that doesn't apply to your event attendee personas. RainFocus' experts recommend plenty of verification, refinement, and oversight.
Review security features and disclaimers. Consumers are increasingly wary of the privacy and data security risks posed by the everyday apps they use for social media, financial transactions, productivity, and so on. Generative AI tools in a corporate setting also must be scrutinized. Our experts noted that asking a thorough set of security-related questions of your event technology provider and other tech partners is always critical, whether or not AI is involved. Pay particular attention to how a provider processes data, especially whether and how each use of a tool becomes a part of its future global input. For events specifically, new snags could include inadvertently releasing information about future sessions or other event elements that have yet to be announced if you use these tools to create a session abstract, for example.
Uphold your organization's differentiation — and nurture employees' talents. Saving money by replacing employees' roles wholesale with production from generative AI can be tempting, especially if budget constraints loom. But in everything from coding to writing marketing emails, deploying a wise combination of AI-powered efficiency and strategic, high-value creative work performed by humans will fare better. Rather than jumping in and chasing every potential new use case for generative AI, first review your event goals, your team's strengths, and your organization's value proposition. Then, identify areas where these tools can contribute. Ultimately, RainFocus experts recommended always asking the following question: "How will this supercharge your abilities within the framework of what you're looking to accomplish according to your specific event goals?"
Ready to learn more about AI and other hot topics in the events industry? Join us at RainFocus INSIGHT 2024 to hear from experts and network with peers!
---