Event Planning and Marketing
Winning Social Media Strategies for Your Events
24 Aug 2022 | Heather Pryor | 4 minutes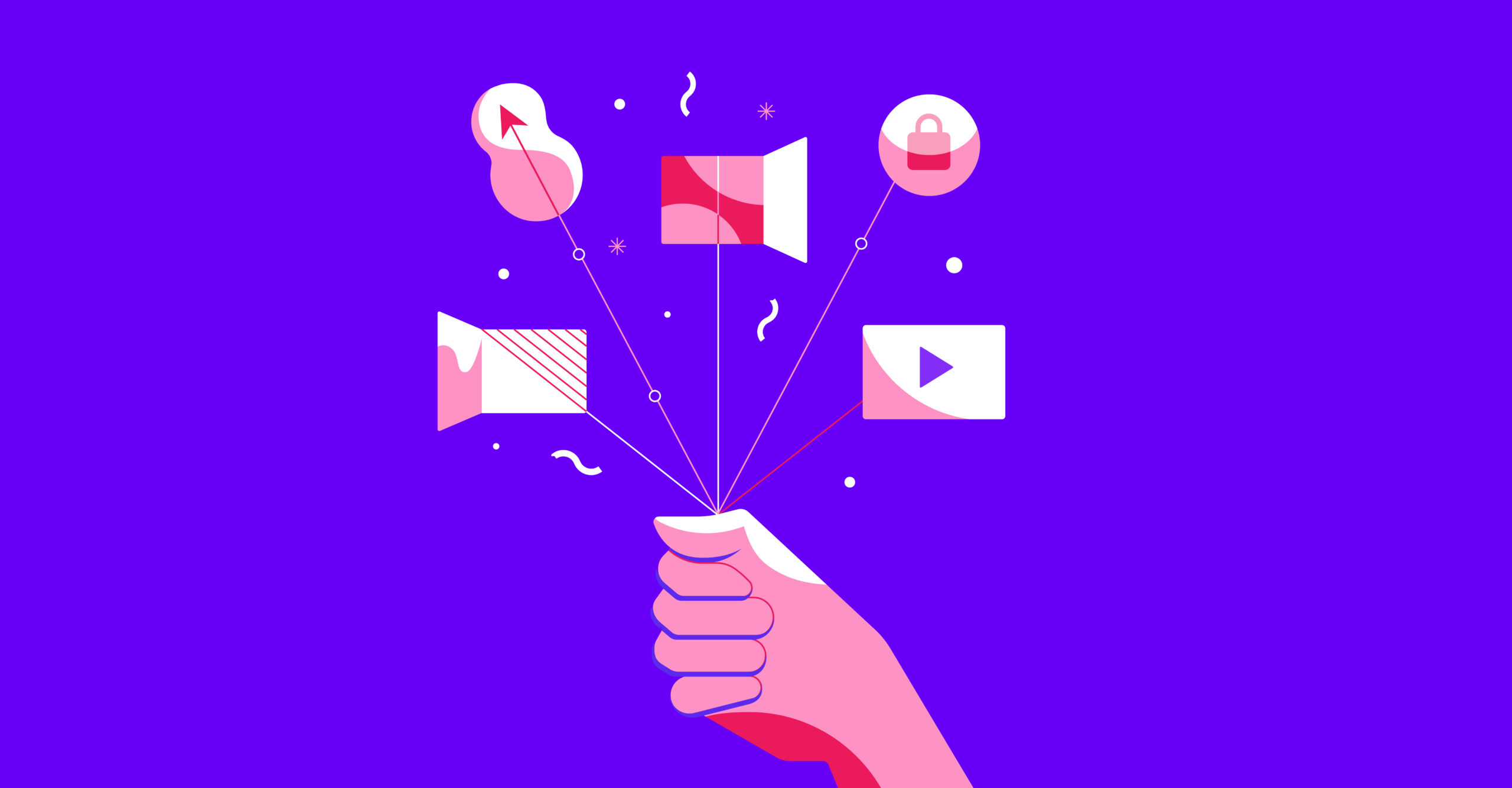 As events and marketing teams seek to gain prospects' attendance and increase engagement at events, social media is an invaluable tool before, during, and after the event. In fact, 74% of companies are using social media to promote specific activities and features during their event.
Social posting not only serves to generate excitement for an event, but also creates an authentic experience for attendees. If your team does not currently have the needed resources for a full social media effort before and during your event, using a media agency or integration is an option.
Should You Use a Social Media Agency for an Event?
A social media agency with significant event experience often has insights into what works and what doesn't work. Agencies can help you identify and target the right attendees for your event. Whether your attendees are consumers or business leaders, they can connect you with the appropriate influencers or executive spokespeople to drum up excitement for your event.
Consider the following important social media activities, which may be performed by an in-house team or an agency partner:
Creating content and designs for event-related campaigns
Optimizing event hashtags
Moderating online conversations
Offering best practices for paid social advertising
Engaging in social listening 
Despite its unquestionable value, social media often falls out of the picture when it comes time to analyze event performance. Agencies can also provide insights for evaluating attendees' engagement with your event.
How to Select a Social Media Partner for Your Event
One of the most important factors to consider when selecting a social media agency is their experience with similar events. Look for a partner agency that has worked on events that are the same size and scope as your own events. In particular, if you're running a large event, agencies that typically work on these more complex events will likely be better equipped to help you with your flagship event than those that run small meetings and company events.
Another important consideration when choosing a social media agency is technology. Do they have access to social listening software? Do they charge for the use of additional analytics tools, or do they simply analyze the data that is generally provided by social platforms?
Finally, consider whether or not an agency has platform specialists. Some agencies will have individuals who focus solely on Facebook, Twitter, Instagram, or LinkedIn. These individuals have the experience needed to truly maximize conversions, clicks, and engagement for the specific platform your organization considers most important. Depending on your target audience, having an expert in a particular platform may enable you to more easily reach similar audiences, strengthen existing relationships, and identify key prospects.
Social Media Integrations: What Are They, and Why Do They Matter?
During RainFocus INSIGHT 2022, Walls.io CEO, Michael Kamleitner posed the question, "Your audience will talk about your event on social media anyway — why not utilize and profit from this before, during, and after the event?" Social media integrations allow you to do just that by bringing user-generated content (UGC) into your event experience. Having UGC adds a sense of authenticity to your event.
Many organizations use social media integrations to showcase UGC on physical or virtual "social walls" or other screens. Some social media integrations allow for monitoring of posts that are shared and pinning content to the top of your wall to showcase the most positive UCG first. social media integrations can be used to enable attendees to share event content to social media platforms.
In many cases, UGC is much more effective than solely relying on your own content to promote your event. People love seeing what their peers are doing. Posts that attendees create, whether they are photos on-site at the event or videos of the afterparty, fill others with excitement.
A Final Bit of Advice …
With all social media content for events, remember that less can be more. "Oversharing content doesn't always generate a positive reaction," explained our own social media expert, Jessica Johnson, director of brand and communications at RainFocus. "Be considerate and careful of the cadence of content you choose. Make sure you are getting your point across in a very clear and concise manner and always use a visual element."
With Johnson's advice in mind, focus on quality rather than quantity – no matter how you choose to leverage social media for your event. Working with agencies and leveraging integrations are just a few ways to generate high-quality social media content for your event.
Ready to discover how to source and create great event content that attendees will be excited to talk about on social media? Learn more about the RainFocus content module.
---