Best Practices
Thirteen Types of Emails to Send Prior to Your Event
21 Aug 2019 | Heather Pryor | 3 minutes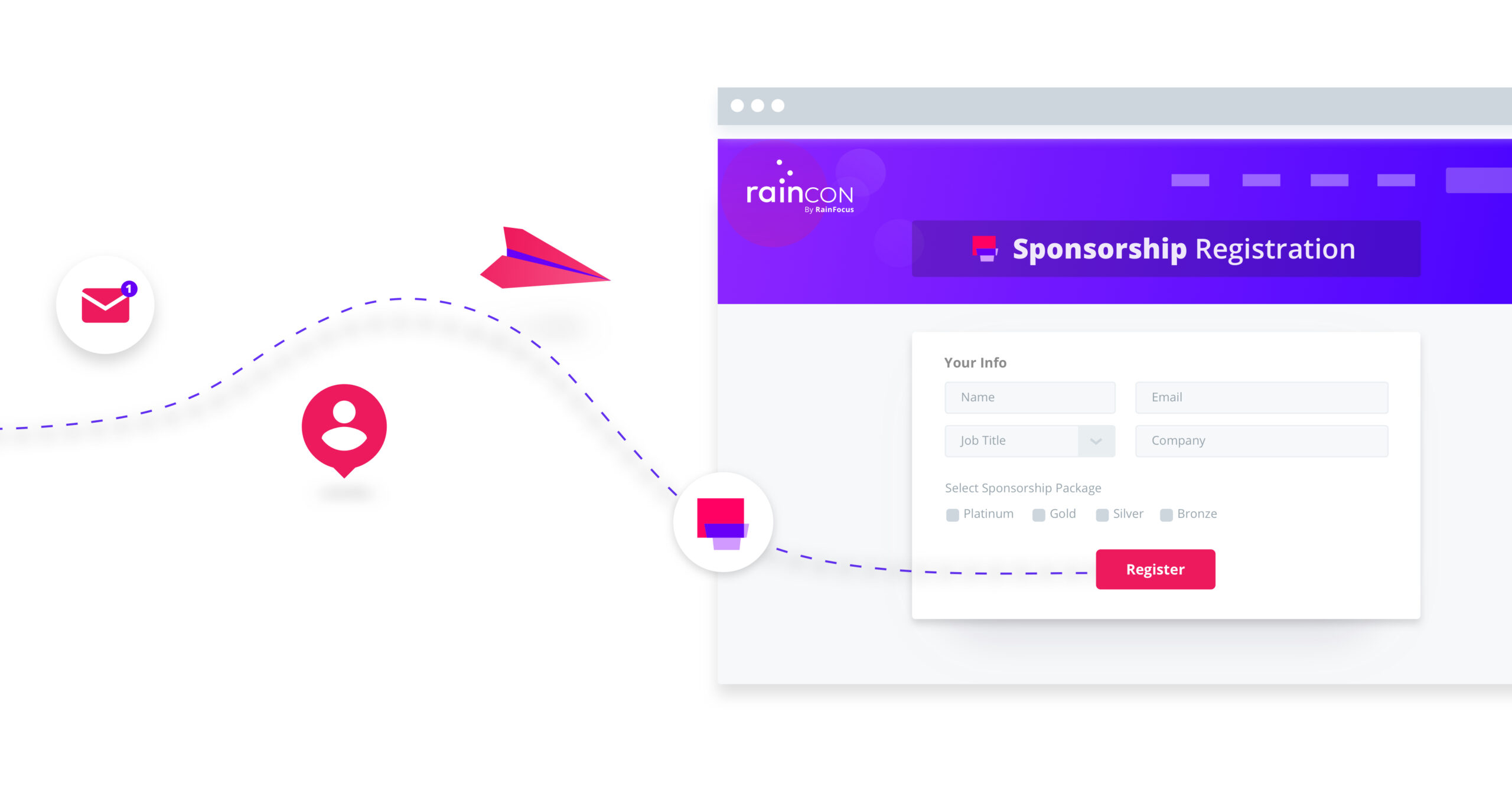 Sending emails before your event is a great promotional and information tool. Using the RainFocus Platform, emails can be set-up and sent out with ease, while allowing event managers to clearly visualize what they're sending out and to whom.
Now that you understand the value and simplicity of sending emails, you may be wondering what types of emails you should send to make the biggest impact. You may also wonder if there's a type of email you haven't considered sending in the past. No need to worry, we've got your back!
Here is a list of 13 types of emails you can send out before your event to ensure you cover all your bases.
Promotional Emails
Generate interest and excitement for your event by sending out a promotional email early on. Keep it creative to draw people in and include links leading them to learn more on the event website.
Pricing Details
Encourage prospects to act fast by letting them know early bird pricing is ending soon. If you're falling short on number of attendees, send out a discount! Flash sales and special offers are a great way to get people to pull the trigger and register for your event.
Catalog Announcement
Releasing the content catalog is a big deal and many people look forward to browsing sessions, so let your attendees and prospects know when it has officially been released. This will get them more excited for your event and may even cause an increase in the number of attendees.
Scheduling Reminders
Once the event catalog is released, attendees begin building their schedules. Send a reminder a few weeks after the agenda goes live, letting people know that if they haven't filled out their schedule yet, sessions may reach capacity. This will prompt them to act fast!
Highlight Keynotes
It's exciting to announce your keynote speakers and it provides you a great promotional opportunity. Your attendees will be anxious to see which insightful speakers will be presenting and this email may even convince prospects to attend your event.
Exhibitor/Sponsor Information
Let potential sponsors know what benefits and options are available to them by sending out exhibitor/sponsor details prior to your event. Exhibitors may need to be reminded of what tasks they need to complete, or when they should arrive on the day of the event. You could also include venue details in this email. Event managers can also utilize the RainFocus Exhibitor Portal to ensure exhibitors have access to all the info they need in preparation for your event.
Advertise Contests
If you plan on running a contest at some point prior to or during your event, send out promotional emails letting your attendees know when the contest will take place, what they will win, how to enter, and when the winners will be announced.
Mobile App Notice
Notify attendees that they should download the event app as they prepare for your event. Let them know the name of the app, where to find it, and include details on what will be offered to them through the app.
Promote Your Event Swag
Get attendees excited about the merchandise that they can buy at the conference. A few weeks before your event, send out an email highlighting the swag that's available to purchase. This is a great way to promote your brand. You could even include pricing details or let them know where they can find the merchandise once they're at the event.
Location Top Picks
This can be a fun email to hype your attendees up before the event! Share a list of top restaurants and bars in the area, sight-seeing spots, and activities to do in the area after a day of learning and networking at your event!
---