RainFocus Mobile App
An Engaging Event Experience
The app provides convenient enriched navigation for in-person events. Display important information and serve content in real time.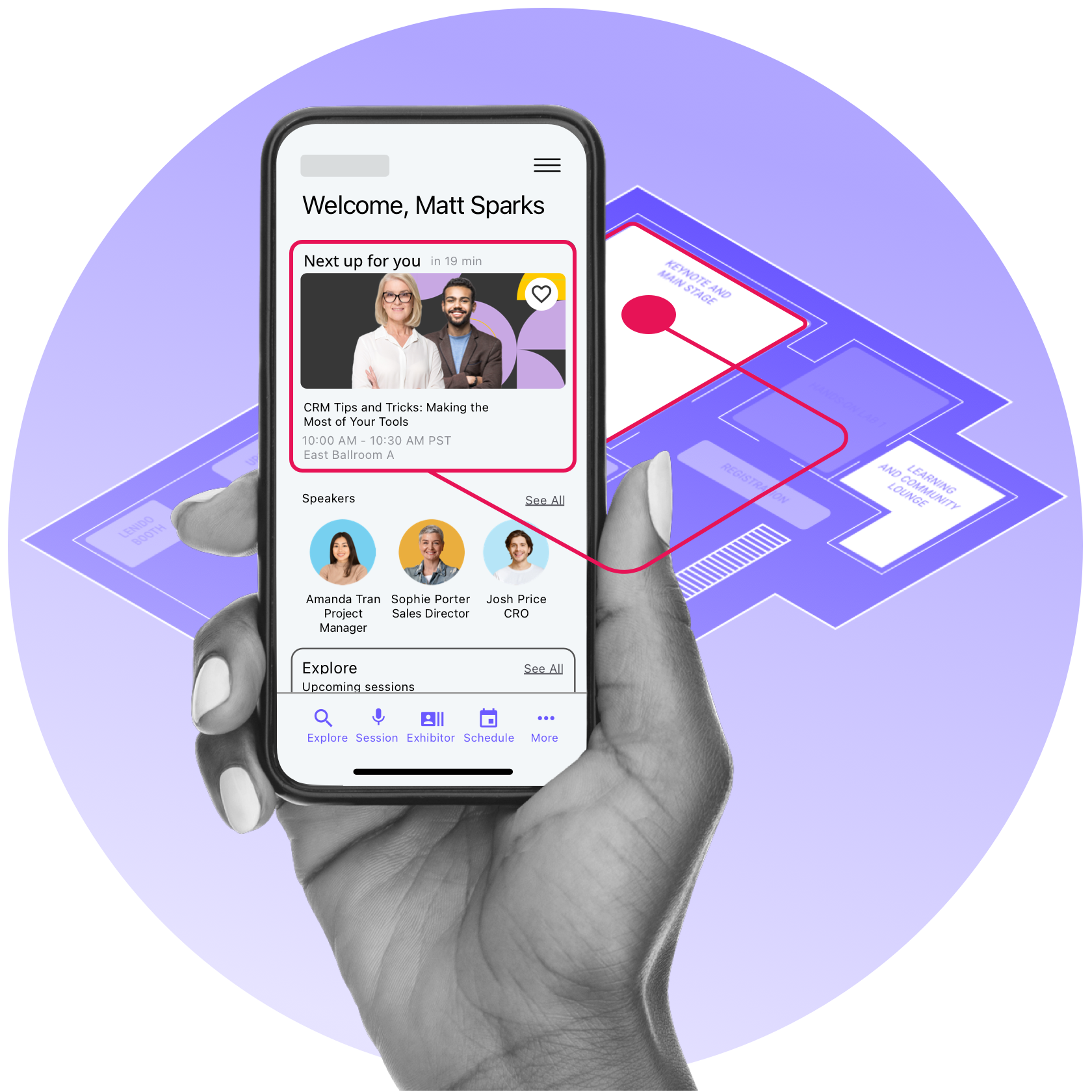 The RainFocus Mobile App offers a cohesive event experience for attendees on the move.
On-the-Go Event Catalogs
Attendees enjoy access to all important content at their fingertips, including full session details and exhibitor content. They can favorite, filter, and add sessions to personal schedules.
Increase On-Site Engagement
Use segmented push notifications, attendee-to-attendee chats, and in-app surveys to enhance attendees' on-site experiences and boost engagement.
Personalized Event Schedules
Attendees can see their custom schedule at a glance. If plans change, they easily can add or remove scheduled and favorited sessions.
Instant Personalized Notifications
Send important alerts on room changes, keynote kick-offs, break locations, and other event information. Keep attendees in the know even if they do not currently have the app open.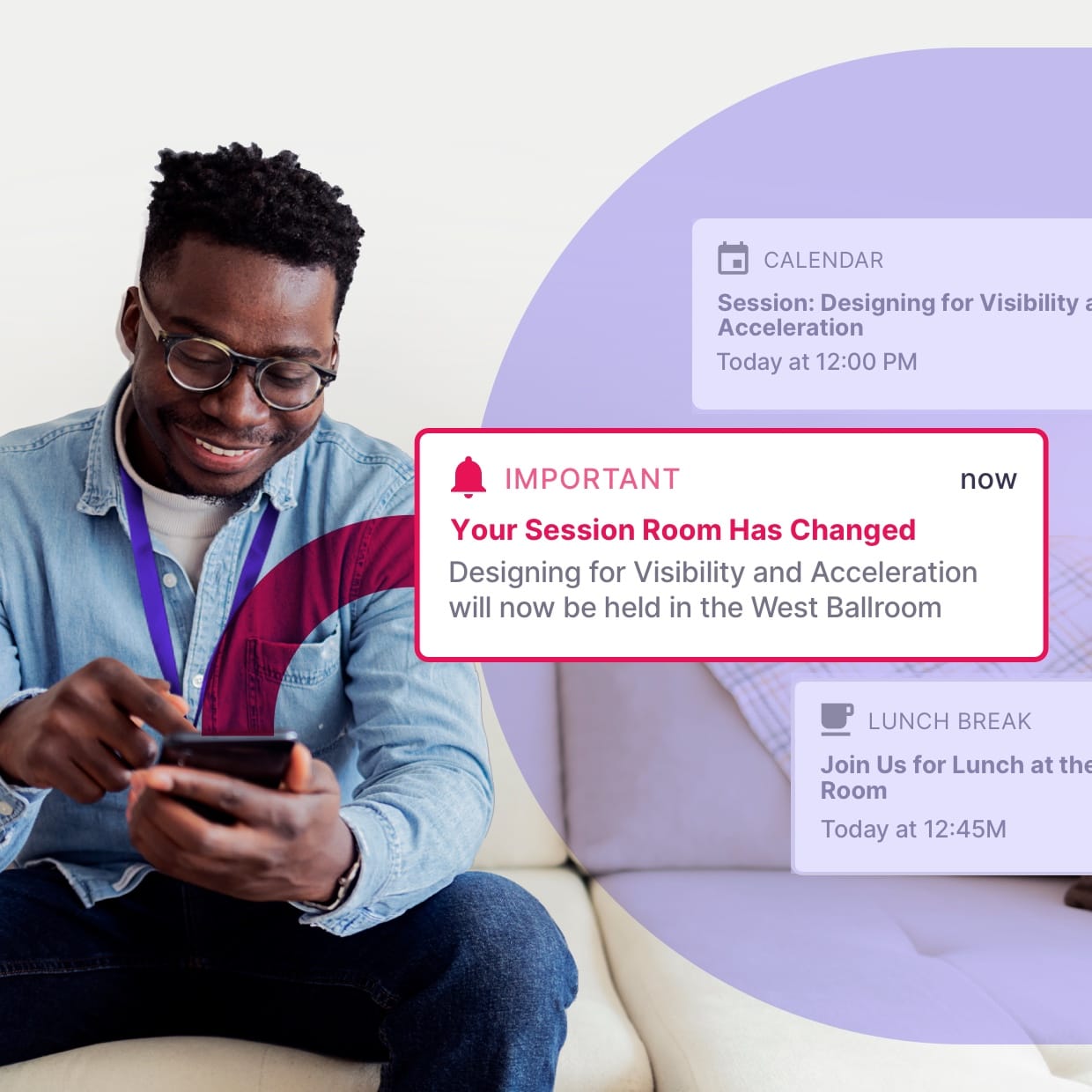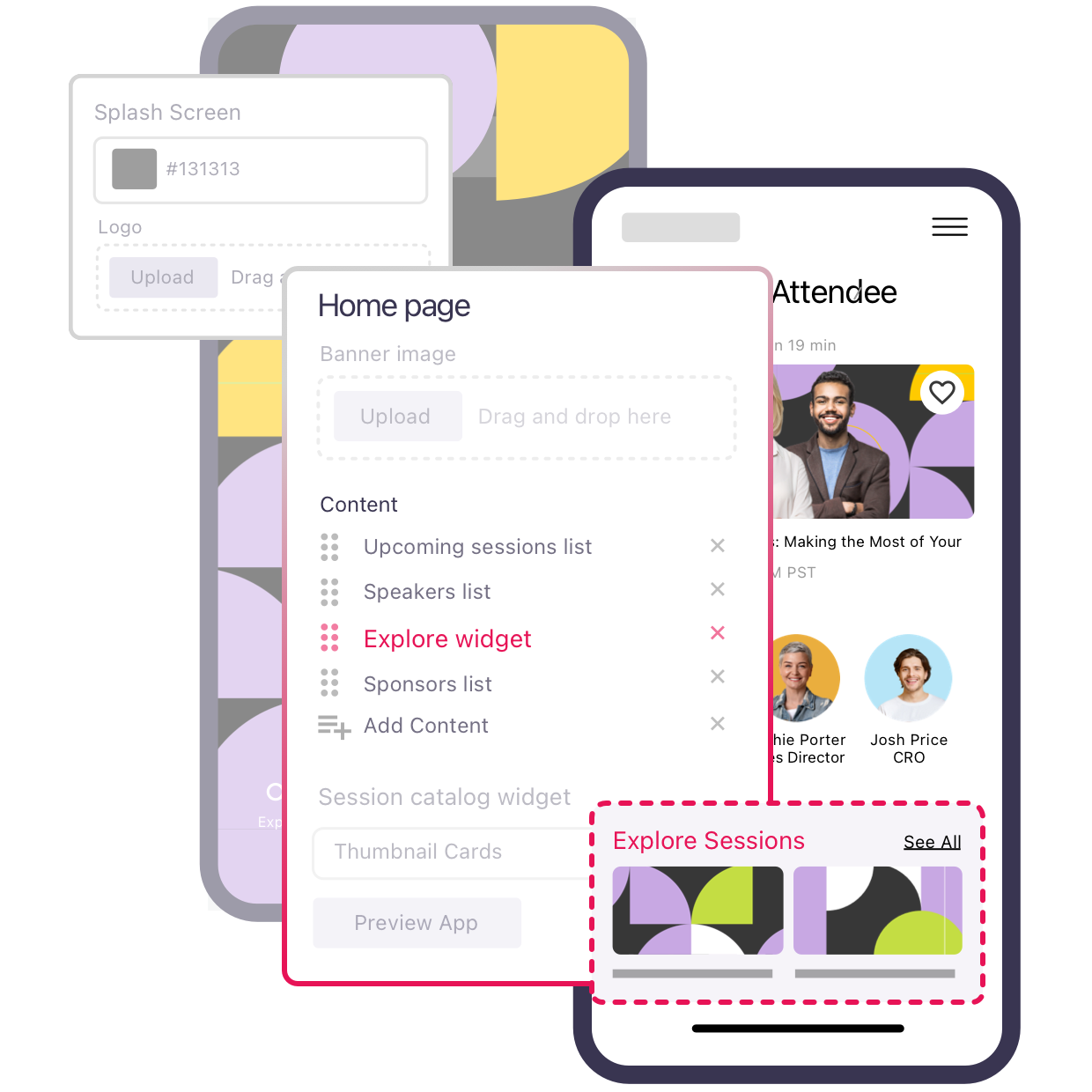 Dynamic Web Pages
Add custom pages to the mobile menu. From floor maps and FAQs to surveys and sales pages, link out to any URL you want.
Enhance Event Networking
Whether attending virtually or in person, attendees can connect with others at the event via chat features.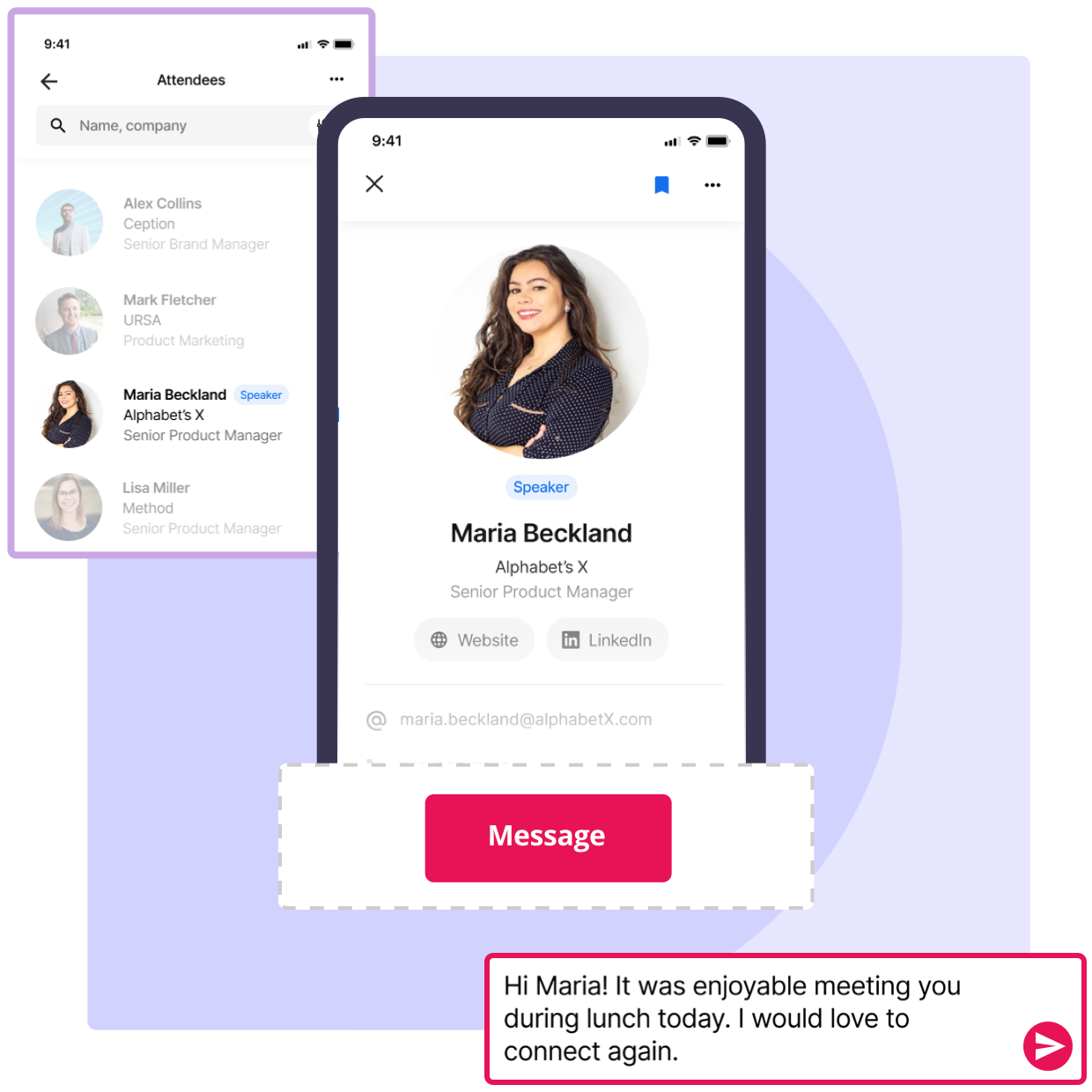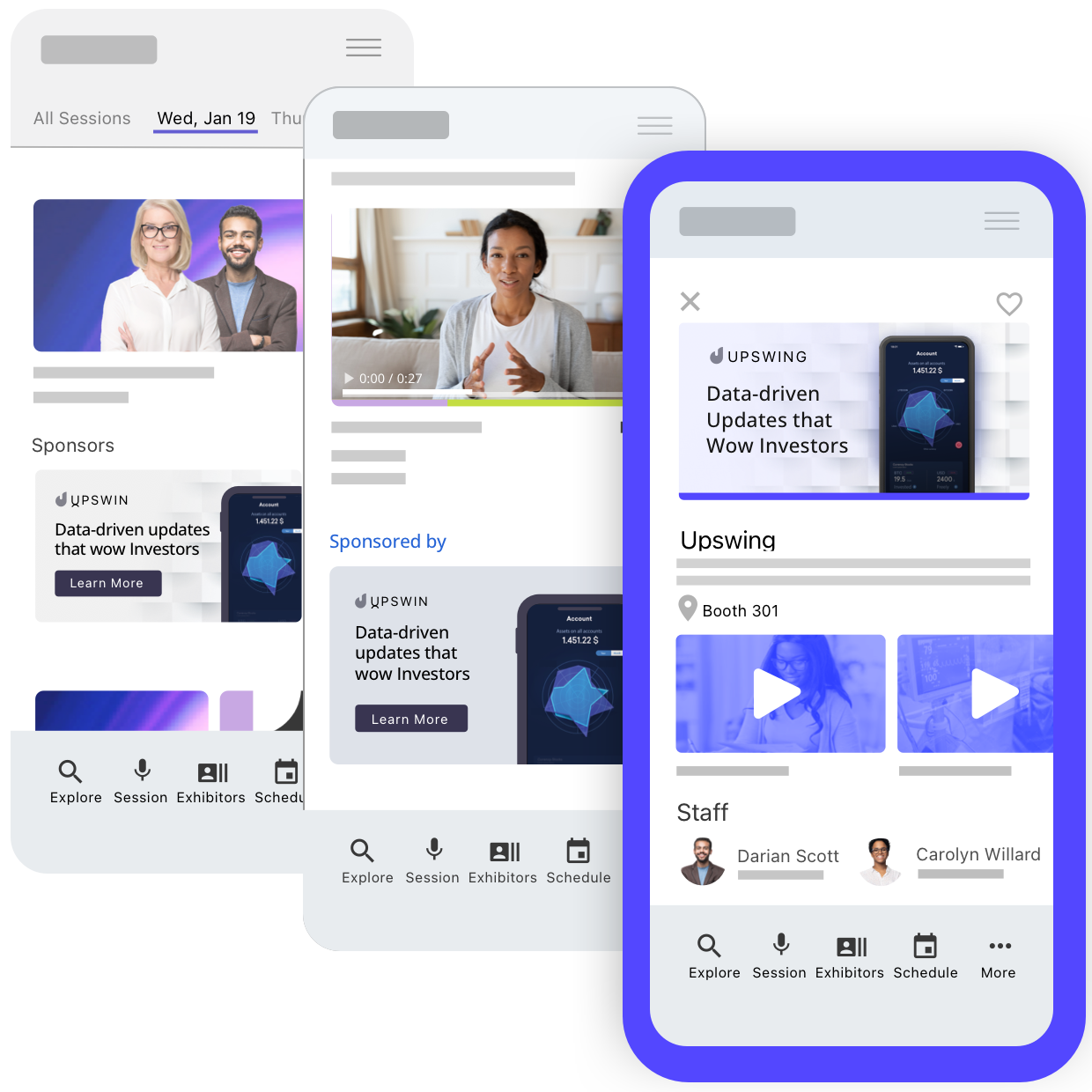 Branding Opportunities
A big brand impact in a small space — promote exhibitors and sponsors with banner ads displayed on the app icon, splash screen, and homepage.

Execute a Cohesive Event Experience
Attendees can personalize schedules, favorite sessions, view speaker and exhibitor lists, and much more.
Ready to Learn More?
Discover how the RainFocus Mobile App helps deliver a great event experience.
Request a demo