Best Practices
Fifteen Points of a Great Recap Video
27 Feb 2019 | Heather Pryor | 4 minutes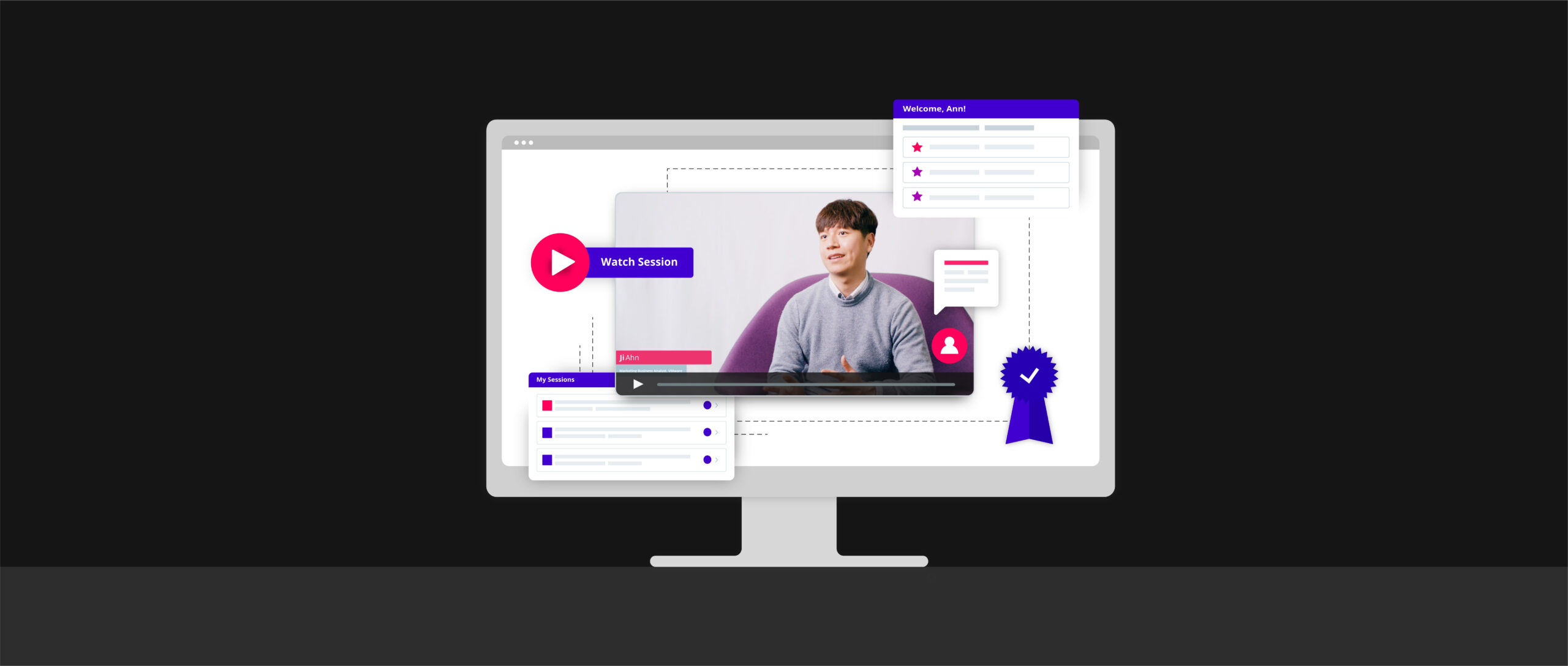 If you've ever hosted an event you've likely collected a fair amount of video. Perhaps you instantly post your footage to your website so that anyone who did not attend your event can still learn from your amazing speakers. Or perhaps you use your footage to create highlight videos which you post on social media or on a future event's landing page to attract attendees. Whatever you choose to do with your footage, here are 15 fundamentals to remember for creating great event recap videos:
1.

Be strategic.

Ask yourself what is the purpose of your event? What are you hoping to achieve by the end of your event, and is there a way to display it?

2.

Give the people what they want.

Ask yourself what do your attendees/future attendees actually care about?

3.

Start with the future of your events in mind.

Where are you posting your video after it is made? Don't post long videos to social media platforms like Facebook or Twitter. Ask yourself, do your videos fit the medium you plan to use to display them?

4.

Get to the heart of the matter.

How were your attendees impacted? If you had attendees participate in some sort of service project, include that footage. Demonstrate that those who attended your conference experienced a significant change by participating.

Splunk demonstrates this change by focusing on the individual experiences of their attendees:

5.

Cut it out!

Remember attention spans are short. Just as you expect your speakers to keep their content interesting, you should also keep your content interesting.

6.

One song is all you need. If you choose to post a highlight video use no more than one song. Your highlight video should never exceed 3 minutes. "Four thou shalt not count… five is right out!"

7.

Don't undersell yourself.

On the flip side, if the video is too short it may leave people questioning the worth of your conference. But remember the 3-minute rule above.

8.

Music is Everything.

Remember that your music will express exactly how exciting or insightful your conference was.

9.

Beats speak louder than words

. Avoid songs with words as they may take away from the meaning you are trying to convey.

10.

Be responsible with the music you select.

Ensure you have the rights to the music you are using before publishing any final piece.

11.

Use the music for all it's worth.

Remember that most songs have highpoints. If you want something to feel more exciting or important, consider positioning that clip at the climax of the song. For example, if you want to emphasize that you had a lot of good speakers you may position a clip of your most popular speaker as the tempo is quickening.

Observe how Salesforce highlights their speakers, sessions, partners and how much money was raised for children's hospitals with the different movements of the song they chose.

12.

Ensure clear visibility.

Remember as you are editing that all of your video clips should have about the same amount of lighting. This makes the video more appealing to the eye and adds to the overall feeling of the event.

13.

Use your opinion leaders.

Do you have an important industry leader coming to your event? Capture them on video! What did they say? Were any big announcements made?

14.

Capture smiles on faces.

Have you ever gone to an event and then looked for yourself in the recap video? If you are planning on sending the video out to your attendees or even posting it on social media, remember your attendees probably want to see themselves in that video. So instead of capturing shots of your great location, capture shots of your great attendees.

For example, see how many faces Oracle was able to capture at Oracle OpenWorld and then display in 58 seconds:

15. Give your employees credit. Don't forget to give a small bit of screen time to the people who pulled your event together!
---