Best Practices
Three Strategic Gems for Analyzing Your Exhibitor Operations
24 Jun 2019 | Heather Pryor | 4 minutes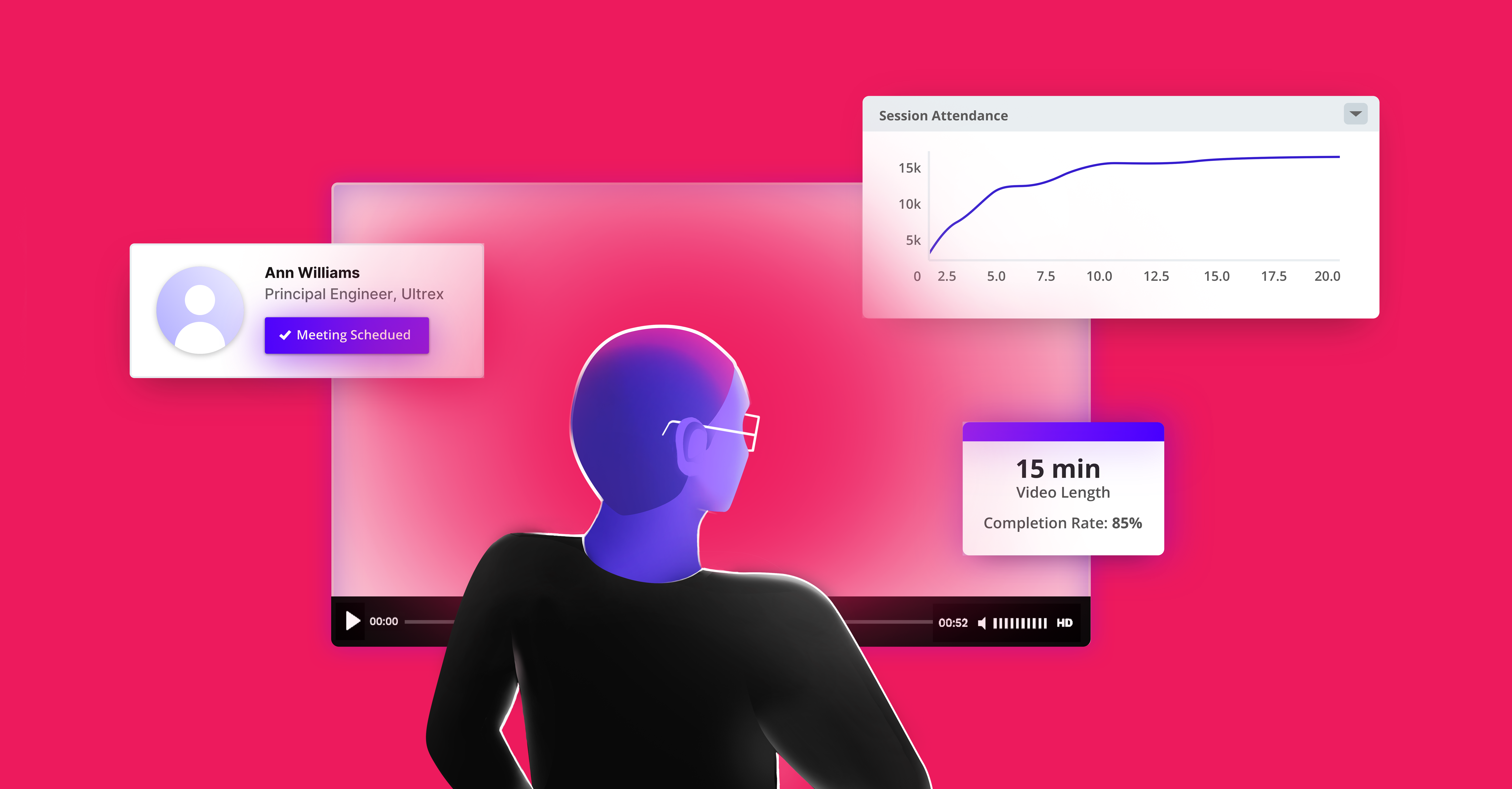 Planning an event requires all hands on deck.
Between cleaning up the exhibit hall, sending in reports and preparing for the next event, it's easy to feel exasperated. Planning for the exhibit hall can be extremely time consuming without the right tools. We've dedicated our time to providing you with every tool you need to make event management less intimidating.
From having all of your data in one place, to attendee feedback and exhibitor tasks, we've included some helpful tips that will make your life easier while crafting an event experience that meets the needs of everyone in attendance.
1. Don't Send Your Exhibitors on a Treasure Hunt
Looking through lead retrieval data from your last event shouldn't feel like a treasure hunt to your exhibitors. Ensure they find and contact the right leads while also avoiding too many spreadsheets by taking advantage of the leads and exhibitor portals. Once exhibitors pay for a booth, they will have access to their exhibitor portal where they can complete tasks such as uploading their logo or ordering lead scanners.
If an exhibitor decides to order lead scanners, they then receive access to the leads portal, where all of the data from scanned leads will go. Exhibitors will have access to all of the information they need to see ROI using these resources, which allows them to view all of their data in one place. Integrating these tools will also help exhibitors manage their leads and single out the right ones to target after the event is over.
Having all of your data all in one place is changing the event management industry as we know it. If you don't believe us, listen to a satisfied client:
"With RainFocus, everything is in one place under one login. You don't have to set up a bunch of APIs to tie things like registration and exhibitors in. I love that even the reporting is done on the platform, versus plugging into a separate data analytics software. With RainFocus, whether I'm reporting for the next day or the next year, I can easily build and share my reports so that as a team we know what we need to do to make our event successful." – Nairne Farner, Chief of Staff at Silicon Slopes.
2. Give the People What they Want
Choosing exhibitors and sessions that meet the needs of your company and attendees can be a daunting task as the captain of the event. However, there are tools available to provide a more personalized and positive experience for each of your attendees, which means they're more likely to return the next year.
By customizing a post-event survey, attendees will be able to provide you with valuable feedback on sessions they attended and exhibitors they visited. Having this information at your fingertips will make finding the right people for your next event much easier.
Tools like our Recommendations Bot are also a great resource for when it comes time for attendees to register for sessions before an event. Once the speaker catalog has been released, attendees will be shown suggested sessions to attend, which they can then rate with a "thumbs up" or "thumbs down" depending on their interests.
Based on their ratings, new recommendations will then pop up that are more aligned with their preferences. With this information, attendees can fill their calendar with sessions that provide the most value to them.
If exhibitors feel appreciated and valued, they'll be more likely to return to events…
3. Don't Set Sail for the Next Event Without Getting the Most Out of Your Exhibitors
After paying a fortune, rallying up their crew, and spending long days in a stuffy exhibit hall, exhibitors are anxious to see their ROI. Don't let them get away without first sending out a survey to learn how you can improve your exhibit hall next year. This will provide you with valuable information, as long as you're asking the right questions.
Questions examples include:
How well do you feel you were connected with the right leads? (multiple choice)
On a scale of 1-10, how happy are you with the amount of traffic you had at your booth?
How can we improve your onsite experience in the future? Check all that apply. (or open-ended)
How satisfied were you with your experience submitting required information before the event? (multiple choice)
How can we improve your overall experience in the future? (open-ended)
Another great practice is to send your exhibitors an email, thanking them for their attendance and inviting them back to future events. Workflows can be used to create emails and surveys in advance that will be automatically sent out at an appropriate time.
If exhibitors feel appreciated and valued, they'll be more likely to return to events in the future so it's more than worth it to make the extra effort and cater to their needs.
---