Best Practices
3 Ways that RainFocus Integrations Can Enhance the Success of Your Event
24 Jun 2021 | Heather Pryor | 3 minutes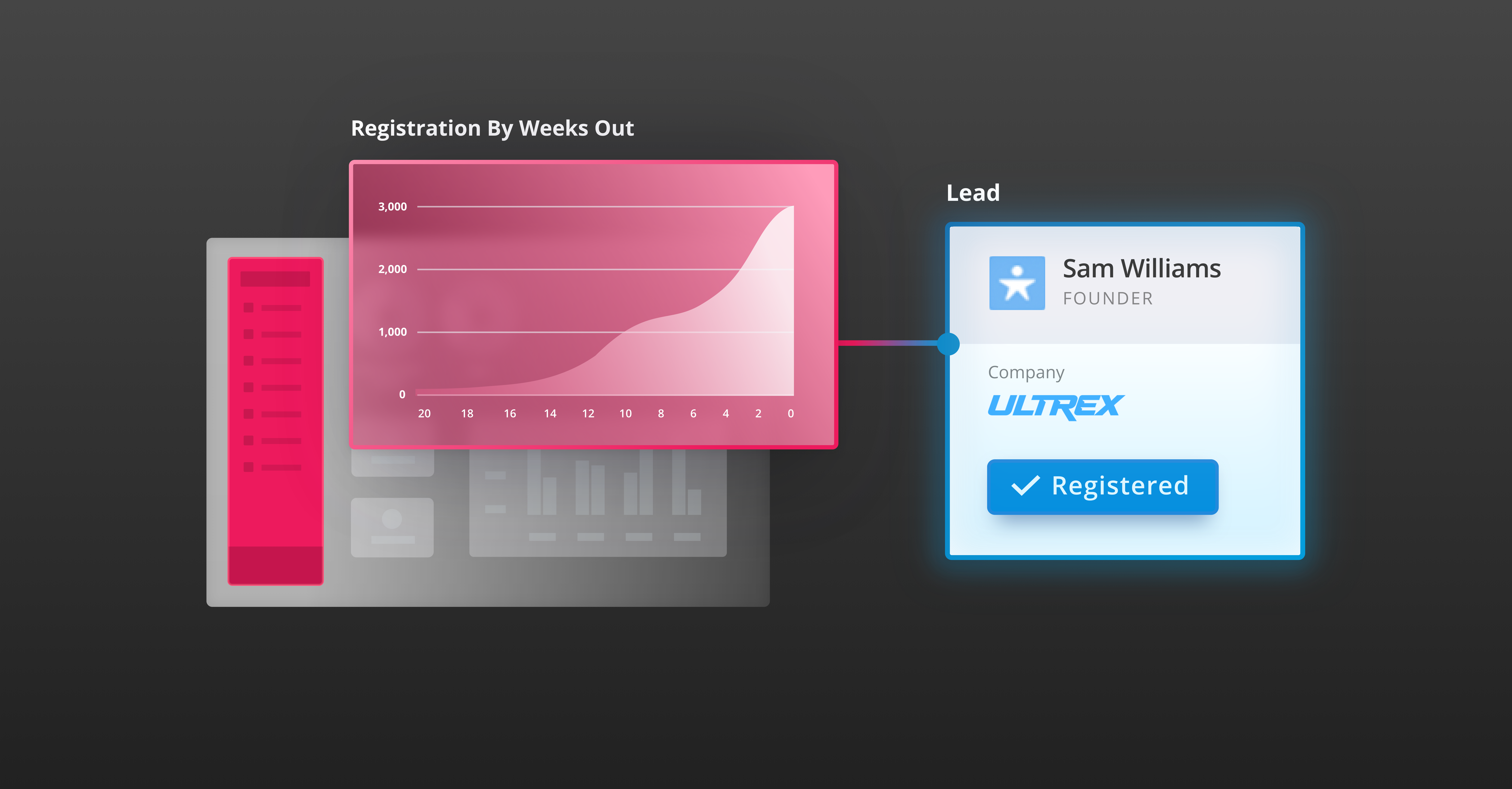 When hosting events, it is important that you provide an excellent experience for your attendees. With the way that we unify events and marketing teams at RainFocus, we make it possible to connect and customize your event with integrations. In fact, according to the Forrester Wave™: B2B Marketing Events Management Solutions, Q1 2021 Report, "RainFocus boasts among the broadest list of out-of-the-box technology integrations." These integrations give you the opportunity to incorporate and communicate data efficiently, personalize best-in-class experiences for your attendees, and streamline the production processes for virtual and hybrid events. At RainFocus, we use integrations in three ways — to connect event data, amplify the attendee experience, and for streaming and production.
1. Connect Event Data
An open architecture and robust APIs provide integration opportunities for marketing technology platforms and business systems to form a two-way channel for communicating data efficiently. RainFocus integrations can be used to connect event data through salesforce automation and marketing automation platforms. Benefits include enhanced analytics, payment options, and robust security through single-sign-on. RainFocus has partnered with leading companies such as Salesforce, Adobe Marketo, Pardot, Google Analytics, Spreedly, and GitHub, as well as many others.
2. Amplify the Attendee Experience
With our end-to-end event management and marketing capabilities, RainFocus allows you to personalize and extend your attendee experience with integrations made to engage audiences through games, networking, photobooths, and rewards to name a few. Captivating your audience through these types of integrations can help to enhance the attendee experience. Functions of these integrations include:
Attendee-to-attendee networking

Q&A chat polling

Meeting automation

Virtual photo booth

In-person photo booth, games, and social walls

Rewards platform

Mobile app

Virtual meetings
Some vendors that have partnered with RainFocus in their efforts to amplify the attendee experience are Braindate, Pigeonhole, RainFocus Meetings, Ubersnap, Look Mister, Tremendous, Eventbase, Zoom Meetings, and many more.
3. Streaming and Production
At RainFocus, we have the flexibility to pivot between virtual, hybrid, and in-person events with top notch security and scalability. To help you engage attendees in your events, RainFocus utilizes production integrations to create high-quality streaming content for hybrid and virtual sessions. The functions of these integrations include:
Event venue and hotel sourcing for physical audiences,

DIY media production for live and recorded content

Automatic conversion of media into closed captioning, and

Full service media production companies for both virtual and physical production live, simu-live, and ondemand media streaming.
Partners that assist RainFocus in bringing these types of integrations to their clients include Groups360, Socialive, 3Play Media, D3G Productions, Brightcove, and others.
Additional Integrations
To help make your events successful, RainFocus helps you to drive better engagement, connect your sales and marketing efforts, and securely conduct business with a single platform. Whether you need to connect your sales and marketing tech stack, offer SSO authentication, process payments, or provide virtual streaming we've got you covered. Using the RainFocus Platform, you can host events that will help drive your business and be remembered for years to come.
See our integration partners and learn more here.
---