Event Execution
A New Ecosystem: The Future of Physical and Hybrid Events
23 Sep 2020 | Heather Pryor | 3 minutes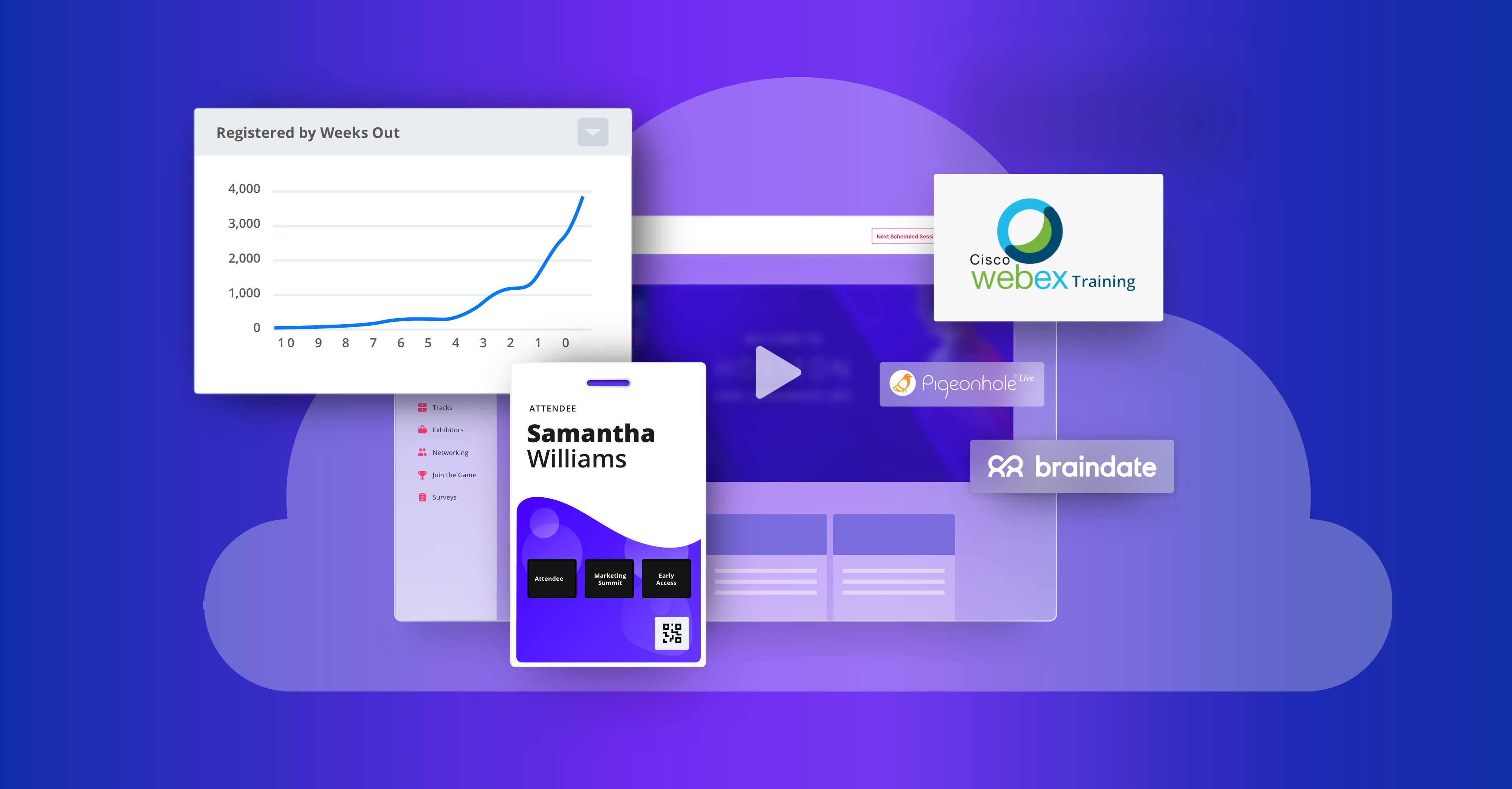 Events have been evolving and improving over the last eight months in ways nobody could have imagined possible. In that time, virtual events have proven incredibly valuable. It's time to stop imagining the return to physical events as a full-on pivot and embrace the possibilities of a new hybrid event ecosystem.
What does a hybrid event ecosystem look like?
When you think of hybrid events you likely imagine having some virtual sessions and some physical sessions, but these events can be so much more. In an ecosystem, everything grows and interacts together in an interconnected environment—the same can be said of the ideal hybrid event.
Here's the breakdown:
Everything is interconnected. A hybrid event ecosystem is not limited to one event. The ecosystem we propose is one in which attendees' experiences are built upon their history at other events for one cohesive journey.
Everything interacts. In a hybrid event ecosystem, attendees and others can choose their preferred experience while maintaining the opportunity to network and meet with others. Whether they are in the comfort of their home or gathering in a conference hall, attendees enjoy all the experiences of 1:1 meetings, working groups, and more.
Everything grows. One of the greatest advantages of cultivating a hybrid event ecosystem is that you are able to expand your event offering to a larger audience for a longer period of time. When you combine your virtual and physical event data you'll also grow your understanding of what your attendees' needs are and be able to make quick decisions in real-time.
How to create a safe hybrid ecosystem
In this new world of hybrid delivery, we still have safety concerns to address. Beyond offering virtual engagement as part of your event, you'll need to strategically plan your onsite experience to ensure attendees are able to socially distance throughout the entire event. The following suggestions will enable you to provide attendees with the safest onsite experience:
Use QR codes to scan attendee badges from further away. QR codes can be distributed virtually or printed on attendee badges which are sent out in advance.
Refer to a scheduling grid to manage flow and ensure that attendees are moving in and out of sessions at different times.
Ask your attendees where they are coming from during registration to determine whether or not they may be at risk.
Schedule cleaning sessions between each session. Consider posting a sign to let attendees know when cleaning is in process.
Use session scanning to track attendees so that you can inform them later if they may have been in contact with someone who was sick.
Eliminate the need for your exhibitors to share devices by requiring them to bring their own devices for lead retrieval.
Autopopulate sessions for attendees to guide them to rooms that have not reached their capacity.
Replace long session lines with waitlisting capabilities and alert attendees when openings are available.
Whether you have 50 or 150,000 attendees, cultivating a hybrid event ecosystem will ensure that attendees are both safe and able to have their ideal experience. For more information regarding hybrid events visit our hybrid delivery page here.
---