Hybrid Events
Are Hybrid Events Here to Stay? Three Reasons to Keep In-Person and Virtual Options
5 Jul 2022 | Jessica F. Lillian | 3 minutes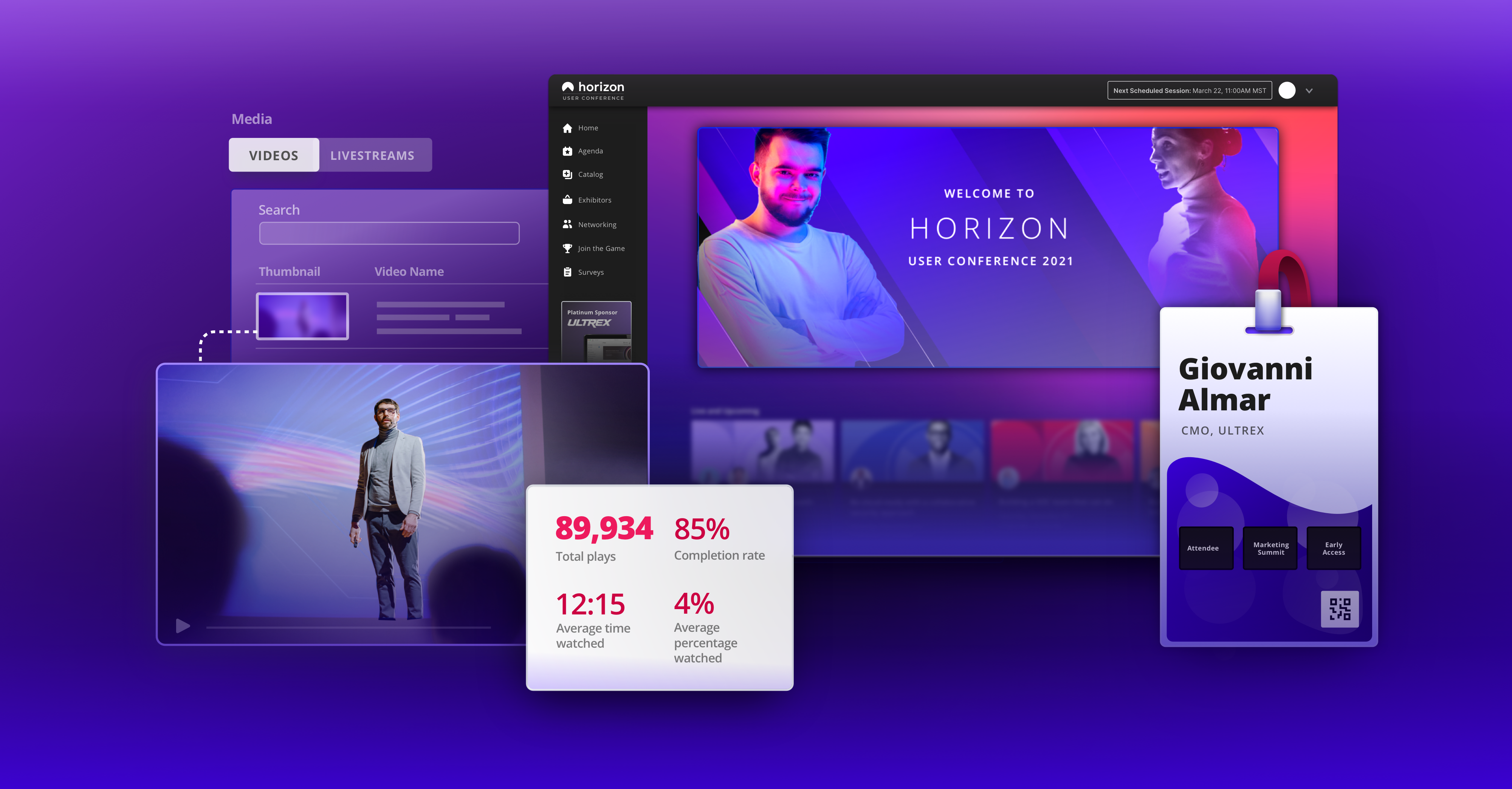 With many companies now excitedly hosting events of all sizes in person again, has the pendulum now fully swung away from virtual events? Or will hybrid events continue to have a place? Gathering with peers and thought leaders in person boasts unique networking opportunities and that undefinable "energy in the room." But in many cases, sticking with a hybrid approach will continue to provide benefits for organizations and attendees alike. Think options, flexibility, and the best of both worlds. 
More data. Events with in-person and virtual offerings can provide a rich mix of valuable data that organizations can use to strategize and visualize the customer journey. Information-gathering methods such as badge scans at in-person sessions provide useful feedback. A virtual experience offers the opportunity for constant automatic, non-obtrusive collection of more granular data, including session view times, visits to virtual exhibitor booths, and participation in gamification. The information from both in-person and virtual attendees enables organizations to weave their event program into the broader customer journey, improve future event content, and demonstrate event ROI. A single platform for both event experiences makes this data collection and utilization seamless. 
Increased reach. Whether it's a small regional gathering or a huge annual convention, an in-person event faces unavoidable geographic limitations. Some would-be attendees might be unable or unwilling to travel to the event location, whether due to their company's budget limits, personal health issues, a family schedule conflict, or simply a too-busy season of work. No matter the reason, these people often find virtual attendance more feasible. With simple modifications to build out a virtual offering in parallel to the in-person gathering, the event's profile can grow on multiple levels: Event content that everyone has worked so hard to prepare finds a significantly greater audience. Exhibitors receive more potential leads. The organization enjoys a greater reputation as accommodating and flexible.
Greater flexibility — for you and your attendees. Both hosting an in-person event and attending one require planning and scheduling that can easily be thrown off by the unexpected. Whether due to changing circumstances with the COVID-19 pandemic, a major weather event, or anything else, sometimes organizers need to pivot an in-person event to a virtual event, or attendees who were planning to visit in person need to stay home instead. An event already planned in a hybrid format can easily accommodate either situation. Organizations can minimize lost revenue opportunities and ensure valuable planned content continues to reach its intended audiences. An always-on hub available after the event further broadens event content impact and reach. 
Of course, depending on your overall event program goals and the specifications of each event, a hybrid format may not always be viable. Some events may work best as strictly physical or virtual. But best-in-class organizations today are learning the benefits of developing an overall hybrid program that goes beyond the binary "virtual or in person?" decision. To learn more about developing and optimizing your hybrid event strategy, download our latest e-book here!
---