Best Practices
From One Marketer to Another: Best Practices for Attendee Data Capture & Reporting
24 Mar 2021 | Ashleigh Cook | 4 minutes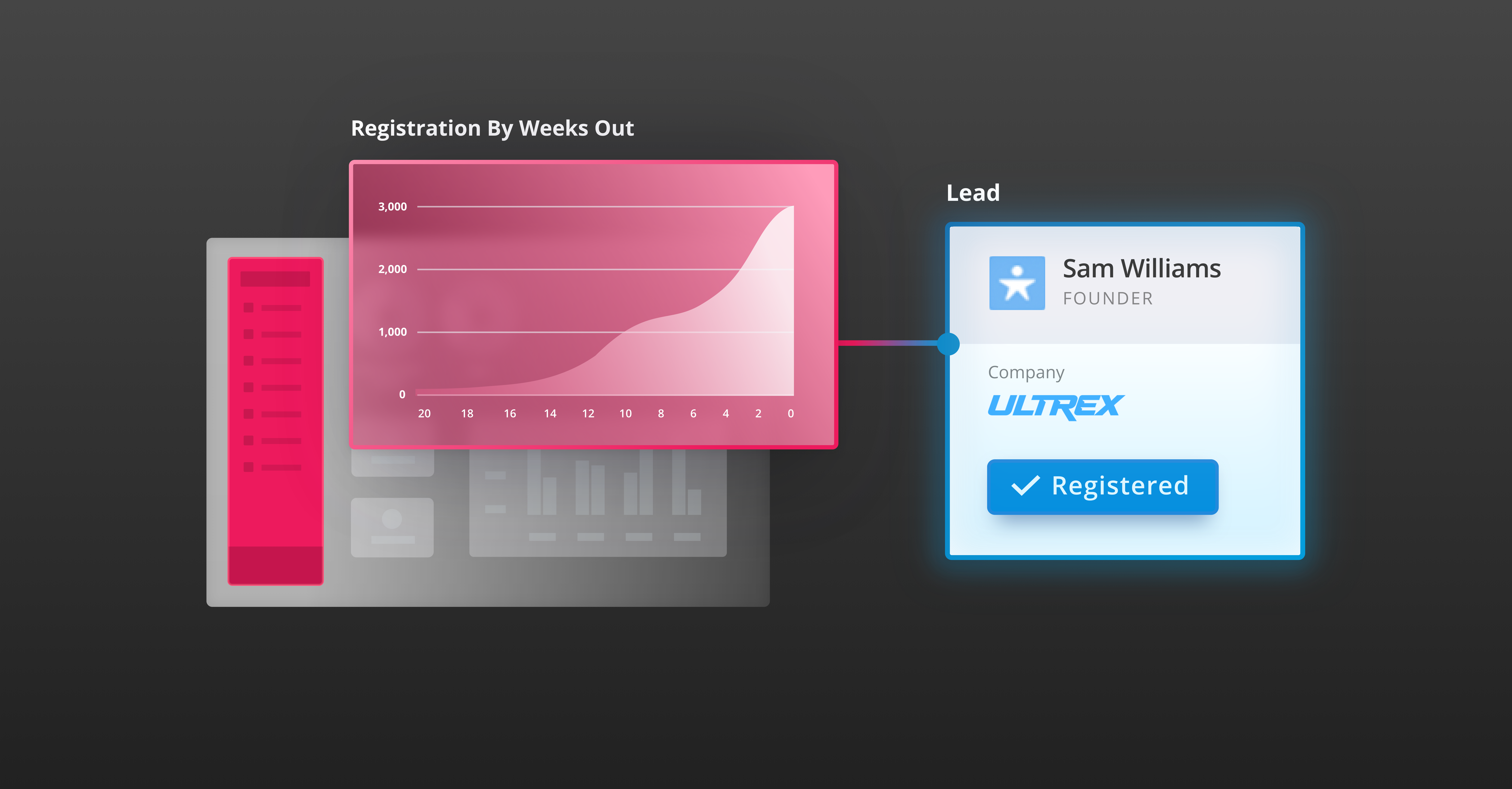 For the majority of my career, I've led demand and campaign strategy focused on attracting and engaging qualified buying groups across a series of integrated programs and tactics. One of the most influential tactics in our program mix and customer lifecycle always circled back to events. Events by far are the most impactful in acquiring and further engaging net new, building better relationships with existing customers, and even facilitating cross-sell/upsell opportunities. These are in addition to brand awareness and thought leadership benefits.
Now coming up on a year working for RainFocus, I have had the unique opportunity to learn and observe how leading customers and innovators partner with our product and services team to elevate their event strategy and unify these efforts with marketing. With the digital transformation of events, I'm excited for the future of events and incorporating this into the overall marketing mix.
In this first post of a series, I'm excited to share some tips and best practices (down in the weeds style) for attendee data capture and reporting based on our configuration for our annual conference, RainFocus INSIGHT, which took place in January.
Maximize Use of Event Attendee Data Within Your Tech Stack
With our Salesforce integration, rich behavioral data is captured in the RainFocus Platform and seamlessly passed and recorded in Salesforce to maximize event impact and power sales and marketing success. This integration provided the team with the ability to capture and utilize registrant/attendee engagement and behavioral data to accelerate campaign, qualification, and sales conversions.
As defined in our integration setup, powerful rules matched a registrant based on their email address in Salesforce. If a match was found, the integration triggered the association of the contact or lead record with the respective campaign and assigned the defined member status (e.g., Registered). If a match was not found, a contact was created and associated to the account (based on a related lookup for email domain on the account record) or created as a lead, depending on the defined rules. That contact or lead record was then associated with the respective campaign. Like many organizations supporting modern buying motions today, we follow an account-based engagement model so associating registrants with their respective accounts was key for sales and marketing visibility and conversions.
All registration data is pushed in real-time so internal stakeholders always had up-to-date information and performance data via Salesforce Reports (in addition to RainFocus Dashboards). This empowered our Sales team to increase registrations and drive more qualified contacts to register for the event — all while working in their familiar, core system. With the data in Salesforce, our Sales team was able to easily see who had registered from their accounts and identify those who had not yet registered for personalized outreach and follow-up. This also enabled effortless roll-ups of account owner-level data to power a healthy competition that motivated our Sales team to acquire delegates. In addition, account-level roll-ups provided actionable insights into client account representation, new logo prospects, and intra-pipeline acceleration opportunities.
With real-time integrations seamlessly passing attendee data on session attendance and engagement into Salesforce via the Campaign Members object, we also created child campaigns and nested them under the parent event. This enabled us to pass rich, behavioral data over, including status, engagement duration, as well as other key details. The team was able to easily aggregate data and filter by session, account owner, or account. This deep level of integration enabled us to provide visibility and actionable insights to power more timely, personalized, and effective sales and marketing outreach for accelerated attendee conversions. In addition, our sales and marketing teams have been able to combine this behavioral data with existing data sets to fuel planning for more personalized and integrated attendee journeys.
Ultimately, our team was able to quantify and demonstrate event impact and ROI. In addition to the robust ROI analytics and dashboards provided within the RainFocus Platform, the team ran cross-object reports within Salesforce — to track and monitor the pipeline opportunities and closed deals attributed to the event.
Want to learn more? Tune into the following sessions to learn how you can get the most out of your event data:
What's Working: Analytics and UTM Tagging to Track Your Event Marketing Efforts
---