Best Practices
Build vs. Buy: Eight Reasons Why You Should Buy Virtual Event Software
5 Aug 2020 | Heather Pryor | 5 minutes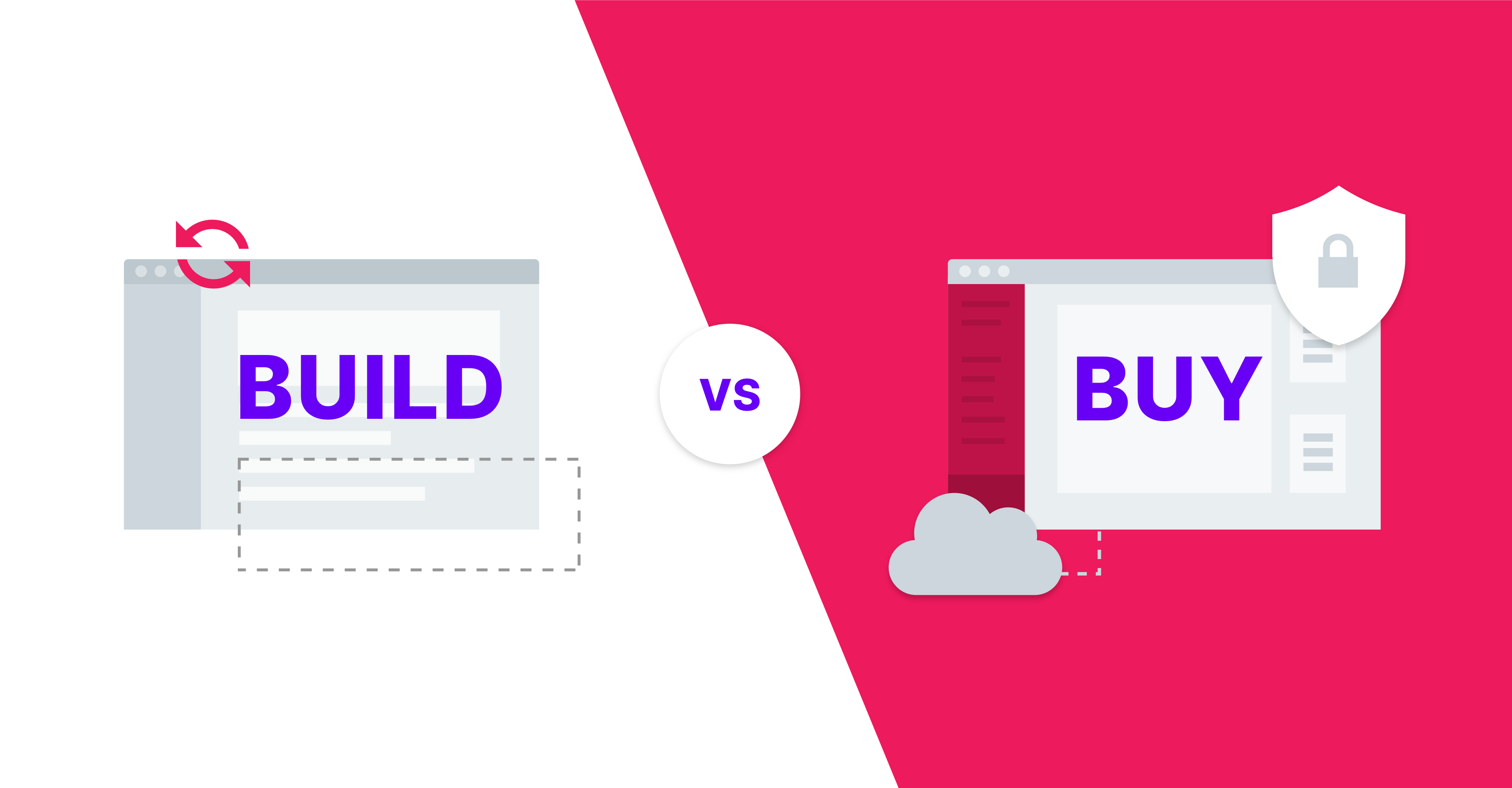 Lately, it seems like everyone is building their own virtual event solution. From the outside looking in, it would appear that having your own solution would give you more control over your event and enable you to save money in the long run. However, the opposite is true when it comes to virtual event software. 
Before you go about building your own virtual event solution consider the following reasons for buying an established virtual event platform:
1. Very Little Build Time
The number one thing to consider when deciding between building and buying is time. Most of the great events that you are familiar with today were planned out a year (or more) in advance. The software used for those events was likely built five to ten years ago. Beginning to build now will only postpone your event or force your team to work with a half-baked solution. While you can identify requirements for the software you can't always anticipate all of the scenarios that may arise. By choosing to buy, you are choosing to work with experienced professionals who have more than likely found solutions for any problem you might encounter.
2. No Unforeseen Costs
Building virtual event software is not a one-time investment. Software builds can be extremely complex and require significant investment and a large development team/opportunity cost to consider. It can also be very difficult to estimate accurately as projects tend to take longer to finish, all while you don't have usable software. Unfortunately, companies who build often forget to plan for ongoing development costs and the maintenance efforts needed to keep up with the competition. Without necessary enhancements, companies who build are behind from the very start. Those who buy software have the advantage of having their software updated for them by the experts in event technology.
3. All-in-One Functionality
Because time is tight, most homemade virtual event software is being built of many small solutions all pieced together in one frankenstack of technology. These solutions are much like a house of delicately placed cards, if one solution fails, the others risk collapsing altogether. One of the largest risks of building your own virtual event solution is not being able to fix bugs easily. On the flip side, virtual event platforms such as RainFocus have been built from the ground up to include everything that event professionals need to deliver events from start to finish.
4. Complete Flexibility
The time is not far off when event professionals will want to return to hosting events in-person. When that time comes, you'll need the flexibility of an established virtual event platform to deliver your event both virtually and physically. If you begin building a virtual event solution now, it is likely that by the time you finish, you'll be wishing you had built solutions for hybrid and physical delivery as well. Not only that, but an established virtual event platform will enable you to optimize your event data from your virtual events for your future physical events.
5. Scalability
Building virtual evetn software for 50 attendees is one thing, but building a virtual solution to support tens of thousands of attendees all registering at the same time is another. On average, up to 50% of registrations happen in the 24 hours before an event, which means your virtual event solution has to be able to scale. If your team hasn't held a virtual event before, you should also consider the fact that virtual events bring in up to six times the number of registrations that you would have at an in-person event. Beyond registration, you'll also need to facilitate session logins. Consider that most of your pre-registered attendees will try to log in to your live sessions at the exact same time.
6. Personalization
50% of event professionals claim that facilitating attendee engagement is a top priority when hosting an event. As you are deciding whether to build or buy a virtual event solution, consider how you are going to provide attendee engagement and value. How will you personalize the attendee experience? What are the tools needed to provide engagement opportunities? When you buy virtual software you are guaranteed tried and tested engagement tools. For example, RainFocus clients have been utilizing machine learning to send personalized recommendations to attendees for years now.
7. Professional Input
One of the greatest benefits of buying an established virtual event platform is gaining access to a larger network of event professionals. Oftentimes event software providers will host client advisory boards, user conferences, or small working groups for their customers. With years of experience working with event professionals, event software providers have a solid understanding of what makes a successful event and what drives ROI.
8. Security
Last but not least, consider the security of your event. Since April, the FBI has reported a significant increase in cybercrime. Virtual events provide a substantial amount of personal information (PII) and hackers are very aware. In order to protect your attendees' PII, your organization needs to be sure that your virtual event solution meets the highest levels of event security. Right now the industry standard for security is achieving ISO 27001:2013 certification. To ensure maximum security, RainFocus sets up automated penetration testing for each client and undergoes manual testing yearly.
Save yourself time and stress by choosing to forgo the DIY virtual solution this summer. Buying a virtual event platform will enable you to gain more valuable data, focus your strategy on your attendees, and streamline mundane event processes. 
To learn more about RainFocus' flexible all-in-one virtual event platform click here.
---