Event Execution
Can a Webinar Really Replace a Virtual Event?
29 Apr 2020 | Heather Pryor | 3 minutes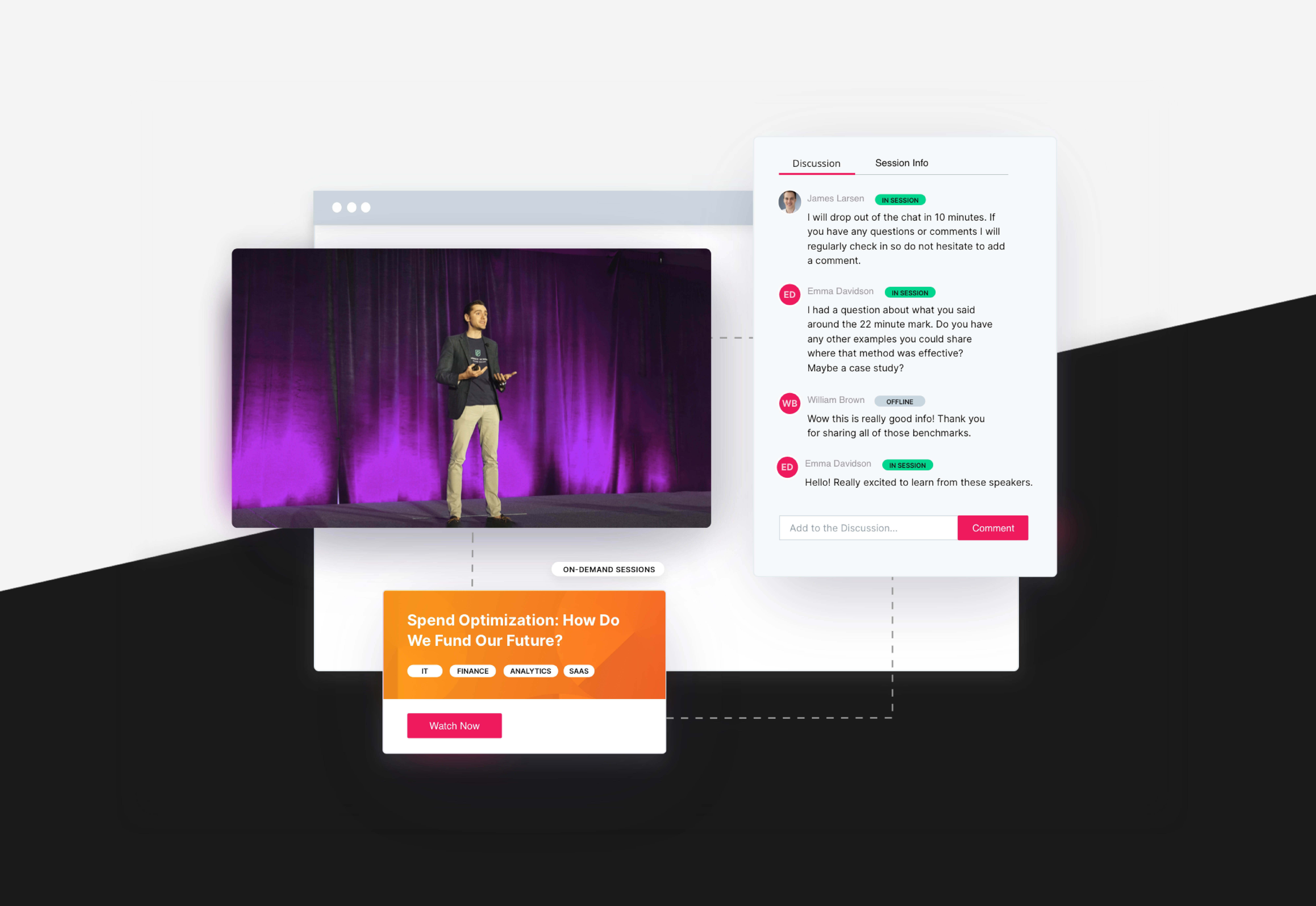 With so much confusion in the events industry right now, many organizations are resorting to their webinar provider to host their online events. However, a webinar does not have the same impact as a virtual event. Comparing the two is like comparing a cookie to a designer wedding cake, both are good, but you wouldn't replace a wedding cake with just one cookie. Likewise, webinars are not a suitable replacement for a virtual event. A virtual event is a completely immersive experience for attendees, sponsors and speakers. These events should provide as much value as your physical events, if not more. Consider these three simple reasons for hosting a virtual event rather than a webinar:
Virtual Events Enable Attendees to Engage in Different Ways
While webinars typically consist of just one presentation relating to only one topic, virtual events give attendees access to multiple sessions and topics—enabling them to build their own unique experiences. Virtual events offer a variety of ways for attendees to engage with your content. Attendees can choose to participate in live streamed sessions or watch on-demand videos at their leisure. In some live streams the audience may be in the thousands and in others the group may be much more intimate allowing attendees to more easily collaborate with one another. With so many choices, virtual events are the ideal environment to deliver personalized content which will keep attendees focused and engaged, making them a captive audience year over year.
Virtual Events Provide Valuable Networking and Sponsorship Opportunities
Attendees, speakers, and sponsors all attend events to expand their professional network. A webinar does not give attendees the same one-on-one networking opportunities that a virtual event can. If you want to keep your speakers and attendees invested in your future events you need to enable them to connect in focused meetings. Similarly, if you want to re-sign sponsors each year you need to be able to provide them with a way to gather leads, host sponsored sessions and gain visibility.
Virtual Events Offer Insights Beyond Overall Attendance
Your virtual event should be measured alongside your physical event. The metrics you receive from webinars are typically siloed making it a futile effort to compare virtual and physical data. Webinars also make it difficult to determine if people went to multiple sessions or drive recommendations for other sessions. Even session surveys are more complicated when hosting a webinar. These complexities make it impossible to see the value of your event in real-time. Virtual event data gives you a clear picture of the value that is being gained at your event as it is being gained. Below is a list of just some of the metrics that you can gain from hosting a virtual event:
Just because webinars and virtual events are now both streamed doesn't make them the same. Don't sabotage yourself by settling with a webinar. Enable your attendees to curate their own experiences by making the switch to virtual and gain all the same benefits that you would've received this year at your physical event. To learn how RainFocus can help you make the switch to virtual click here.
---