Conversations
Conversations: Ashleigh Cook on the Importance of Holistic Event Data and a Marketing Partnership
9 Aug 2022 | Jessica F. Lillian | 4 minutes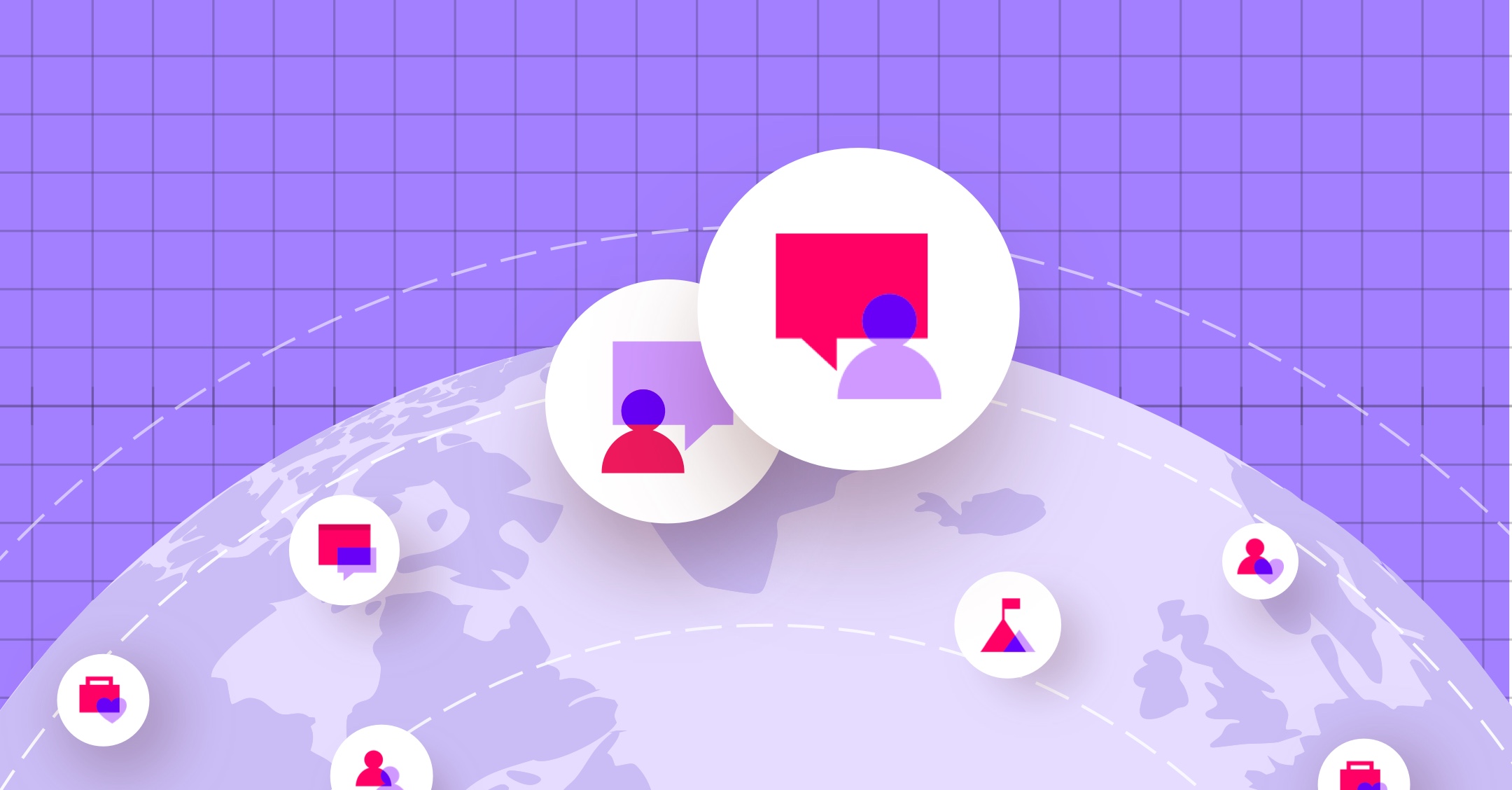 The Conversations series features candid conversations with RainFocus executives and other thought leaders. You'll find discussion of breaking news and trends, invaluable industry tips, and commentary on the biggest topics of current interest to events and marketing leaders.
In this post, we sat down with Ashleigh Cook, senior vice president, marketing at RainFocus, to talk about the strengthening relationships between events and marketing teams, event data, personalizing event content, and more.
Over the past couple years, we've seen many marketing and events teams working more closely together. How did that evolution come about?
One thing we noticed with the digital transformation of events was additional teams, including martech, participating in vetting tech solutions. There was an incredible transformation in how organizations run and measure events and the data that comes out of that.
Marketing is very in tune with how they can use that data strategically, adding to their marketing automation platform and making it more actionable. In this way, they can trigger outreach, and sales can follow up in a timely, personalized, relevant way. The convergence has been wonderful.
Some organizations have gone different routes and opted for point solutions. But it's better to look at technology more comprehensively to ensure there's tight integration with the core marketing tech systems to get measurable results. Ultimately, events need to tie into meeting overarching goals and the customer journey.
Before this digital transformation of events, the event teams were often more siloed. Now, they are valued stakeholders at the table, ready for those important dialogues. With events and marketing teams working closely together, organizations can achieve accelerated conversions and a better customer experience.
What are the most important types of event data that organizations should be looking at right now? 
Many of the key areas for events include holistic metrics, which are more important than some typical vanity metrics (such as trends in registration and attendance). What we've found in observing best practices at world-class companies is that they're measuring things like session duration, dwell times, and value received from different types of content.
Being able to demonstrate the ROI of any event program comes from connecting. It's about connecting at an individual level or account level to show engagement and how it ties into helping to meet the organization's goals, whether that's accelerating by the buyer's journey or by engaging a new prospect.
How can teams make sure they are maximizing their usage and analysis of their data? 
The goal is to see exactly how your events accelerate your business relationships and enable that. It's important to not just look at high-level data but really drill down into the details — did the event help your organization achieve its goals? Goals might include everything from customer education to driving brand awareness to acquiring new leads. To maximize data usefulness, think strategically about the integrations needed from the inception of the planning process.
The advantage of an integrated platform like RainFocus is that you can access your data immediately, and it's actionable. With some platforms, you may not get your data until several weeks after the event, and it's in a spreadsheet or other format that's less immediately useful. With integrations into your core sales and marketing platforms, the event data can trigger outreach and campaigns. Sales and marketing can provide personalized and relevant touchpoints.
What do you see as the role of event content in the buyer's journey? 
One of the great things about events is they provide a setting for a large amount of content that can be developed specifically for the event use case. Organizations are increasingly using that setting for pre-event programming to educate and build more awareness among the core audience they are looking to attract. They can also make content available after the event — ideally in an easily consumable form and curated for individuals.
Thanks to hybrid events, we have seen an extended shelf life for content. It may previously have been limited to event dates, but now it can be leveraged in different ways. Organizations can use event content in their campaigns in different usable offer formats, such as by reformatting it to use in an e-book, case study, or infographic.
Along those lines, how should all that content be personalized and curated?
One best practice we're seeing is event leaders looking at their content to see what the most popular sessions were, such as the most favorited sessions or those with the highest attendance. They can use that to build insights into what resonates with their audiences and then incorporate that into other marketing tactics.
It's important to learn which personas are most interested in each type of content. Our clients can use targeted agendas to curate recommendations for sessions that are the most useful and relevant for each attendee. The recommendations are based on core attributes, such as the persona, vertical, or level of familiarity with the organization. As a result, individuals have a more efficient, valuable experience at the event and leading up to the event.
Customer and audiences are looking for elevated experiences. They expect more personalization at scale. Therefore, any way that event organizers can provide that personalization to create the desired efficient experience is key. It is core to event success.
Check back soon for Part II of our fascinating conversation!
---