Conversations
Conversations: Brian Wilson on RainFocus' Client Success Approach and the Big Return of In-Person Events
12 Sep 2022 | Jessica F. Lillian | 4 minutes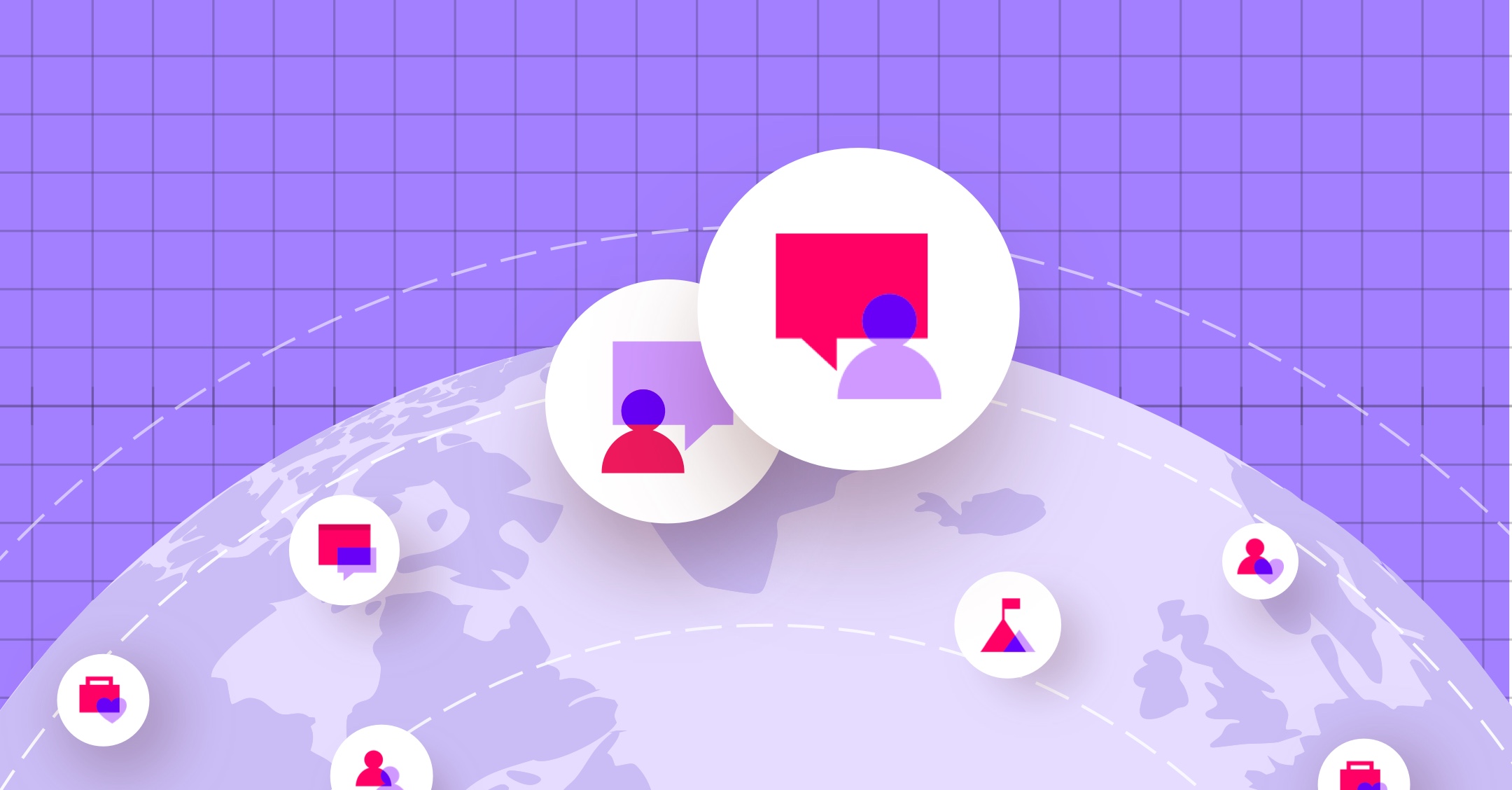 The Conversations series features candid conversations with RainFocus executives and other thought leaders. You'll find discussion of breaking news and trends, invaluable industry tips, and commentary on the biggest topics of current interest to events and marketing leaders.
In this post, we sat down with Brian Wilson, chief customer officer, at RainFocus, to talk about the most important features in an event platform, why large in-person events are back, and how RainFocus is helping clients meet and exceed their event goals with a revamped client success structure.
You've had a lot of in-depth discussions with our clients: What is their general mood and outlook in terms of event delivery these days?
Everyone is definitely optimistic. We saw a lot of pent-up demand from people eager to get back on-site and connect with their communities. Virtual fatigue is real. Even within our own teams, we found there's nothing that beats that face-to-face interaction.
As the year has progressed, we've seen more and more companies getting back into the swing of things with large in-person events. We're seeing that especially play out in September, October, and November, when we have several big client events scheduled. There is still some conservatism in attendee numbers expected in some cases. Companies are keeping a careful eye on forecasts vs. actual numbers and seeing how everything plays out.
At the same time, we've all seen the value of hybrid events, and it's still a part of event strategy. Many teams are offering in-person and virtual offerings, using our platform that can support both. Attending an in-person event can be more of a commitment, so keeping virtual offerings can help people ease back into it.
What are the most important things that event leaders are looking for in their event platform?
The power is within the data. The key to success with the RainFocus platform is in the data that we are able to capture. It integrates back into their marketing tech stack and other solutions, and gives them a great deal of flexibility. Clients like having that source to help generate leads and make their top-of-funnel sales and marketing outreaches much more effective.
A good event platform also helps with measuring the ROI of every event and giving insights to guide improvements. They need something that gets really granular with the data, such as which sessions each person attended and how they rated them. The RainFocus platform lets them get down to that detailed level and provides info on the right actions and best next steps for customers and partners.
Ease of use is another big draw. Users have told us how much they appreciate that aspect of the platform, especially the reporting capabilities.
Through investments, we've been working lately to continue to improve the client success experience — that's the reason I was brought on, reporting directly to the founder. I also have two "key lieutenants" leading implementation and client engagement. Retention is always fundamental for any business.
We're hearing a lot of talk about a recession here in the U.S. — how do you think companies in this industry should try to set themselves up to ride it out and emerge stronger?
Being very financially disciplined is our mantra. Steady wins the race, and it's important to make good, sound business decisions instead of aiming for a big splash.
The same philosophy of financial discipline applies to events — that's important for both good and bad times. You need a solution that provides extensive data to measure your event ROI, and of course, RainFocus fully has those capabilities.
Another important point is to make sure to keep up with trends and attendee preferences. If other companies are starting to get back into large in-person events, you should be doing the same so you don't lose out. For example, a large security conference earlier this summer saw more than 30,000 people, beating demand estimates. It was a strong signal that in-person events are back.
Internally, we've rearranged the client success function a bit recently. What sorts of benefits does this improved setup offer?
In our evolution of our client success team, we restructured to serve two facets: implementation and engagement. We brought in a leader for implementation who has many years of experience in leading client delivery. On the engagement side, we will focus on client success management and technical account management.
The benefits for clients are numerous: role clarity, continuity of resources, enhanced communication and visibility, world-class implementations, and tighter integrations. In the past, having people move to different account teams could create challenges for clients.
On the engagement side, client success managers are no longer serving an "escalated support" role and instead helping to reinforce progress against goals and emphasize the value received from the platform.
What else can RainFocus clients look forward to?

We will continue to work to make an even more customer-friendly implementation process. Tighter integrations are part of our strategy, and we're building practice areas in which different team members will own specific integrations and serve as experts on Marketo, Eloqua, and other technologies. Finally, we're providing more differentiated customer treatments for enterprise and commercial clients using "birds of a feather" principles to scale and standardize client treatment strategies.
We want our teams to drive that event success, deliver a flawless event, and partner with our clients to constantly find ways to improve as they head into planning for their next event. We want to be that true trusted advisor.
---