Conversations
Conversations: Doug Baird on the Magic of Hybrid Events As Relationship Accelerators
5 Apr 2022 | Jessica F. Lillian | 4 minutes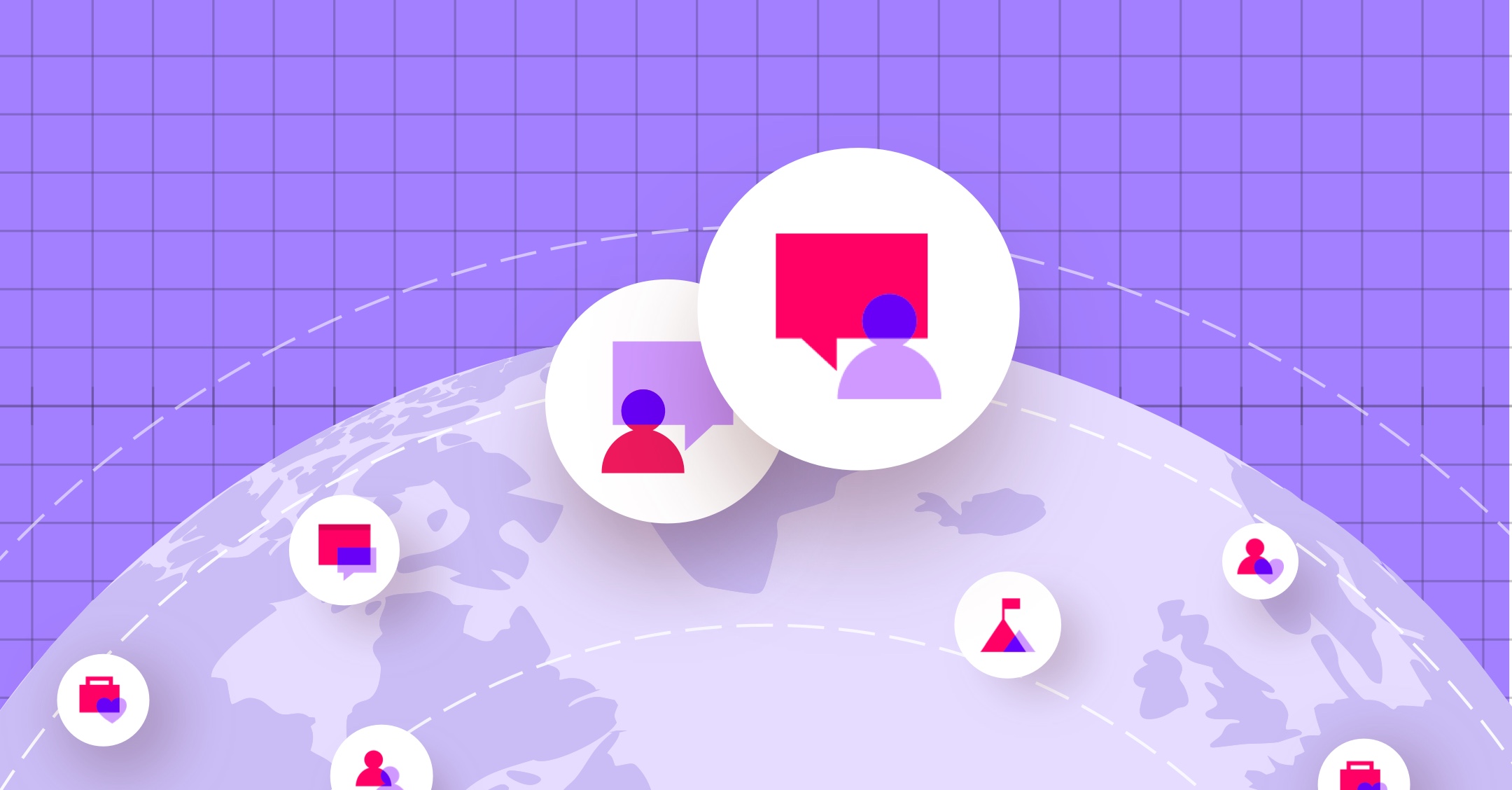 The Conversations series features candid conversations with RainFocus executives and other thought leaders. You'll find discussion of breaking news and trends, invaluable industry tips, and commentary on the biggest topics of current interest to events and marketing leaders.
In this post, we sat down with Doug Baird, president of RainFocus, to talk about events as unique relationship-building opportunities — and how in the modern era, a hybrid event program will best position any company to reap the full rewards of these relationships.
What's the magic of events as a relationship-building opportunity? How should organizations create event programs to take full advantage in the modern environment?
When you're at an event, you're building relationships with people. Companies put a lot of effort into developing event content because they have a captive engaged audience. That setup only happens at an event. There is a different dynamic, and there's a certain level of investment that the audience makes when they come to an event and dedicate time to participate. So you can create additional touchpoints.
Because of high-quality content and an engaged audience, the kind of relationship-building you can do is unique. At each stage of the customer journey, there are different goals. Marketing and events can stitch experiences that happen in different stages of funnel into a cohesive customer journey.
For example, you might be acquiring customers at trade shows, and at lunch and learns, you're helping people get acquainted with the brand. At customer conferences, you might have partners who spend a lot of effort and money to create engaging experiences.
What role do virtual events serve in building these relationships? What are the potential limitations?
With purely virtual events due to the pandemic, we saw events reaching a significantly larger audience. We saw lots of people participating at events, but deep relationship building and conversion actually fell off without in-person events. Companies use in-person events as a way to drive and close business. That's why they often put those events in the fourth quarter. It's a big part of their conversions.
Everyone is excited about face-to-face events coming back as a part of hybrid event strategy because it drives business. Going forward, we'll see event planners taking advantage of the best parts of virtual and combine it with physical events. The most successful companies will shift their thinking away from individual events toward portfolio strategies consisting of virtual and physical event experiences.
On the flip side, what have some primary challenges been for in-person events?
Historically, they are complicated beasts. There's a great deal of logistical and support work required — much more than for running a digital marketing campaign. That part was historically difficult and run as a services-heavy operation through agencies. You have to consider the venue, hotel, transportation, etc.
Event professionals would often focus on the event itself instead of the content. It's ironic because they are trying to make sure everyone has a great experience, so they focus on something like the food. But the customer is there for the content and meeting exhibitors. As a result, events were seen as a sideshow from the core customer journey.
With virtual events, it's cheaper and easier to nurture customers. There's more awareness from marketing that events are a core part of the customer journey. And now, with hybrid, sales is able to use the physical component to close business. Companies can nurture leads through virtual and close through in-person connections.
Successfully nurturing and closing all those leads through events typically requires a good deal of data management and tech integration — how can organizations best manage that?
Our mission is to get events into the core marketing funnel and the customer journey. Organizations don't want all this money to be spent on events without having it be adequately tracked. They see the value because sales might say a certain event was great, but they often struggle to actually measure it. You need to make sure events are meaningful for everyone, not just sales.
Our platform's whole structure is built around the customer and not the event. We connect with the marketing funnel and customer journey. Marketing is all about personalized customer data, and personalization is extremely important. The right event marketing platform drives customers through event experiences that enhance their digital journey. Customers can go seamlessly through digital and in-person customer event journeys — and experience it all as one brand with personal content.
The core problem we look to solve is enabling the data that exists at events and making it drive business outcomes. This is why we're seeing increased investment and attention to event technology. Virtual events expanded our collective thinking and has created potential for a very exciting future.
---