Conversations
Conversations: Doug Baird Discusses an Exciting New Product and His Perspective on Pandemic-Prompted Event Evolution
21 Oct 2021 | Jessica F. Lillian | 6 minutes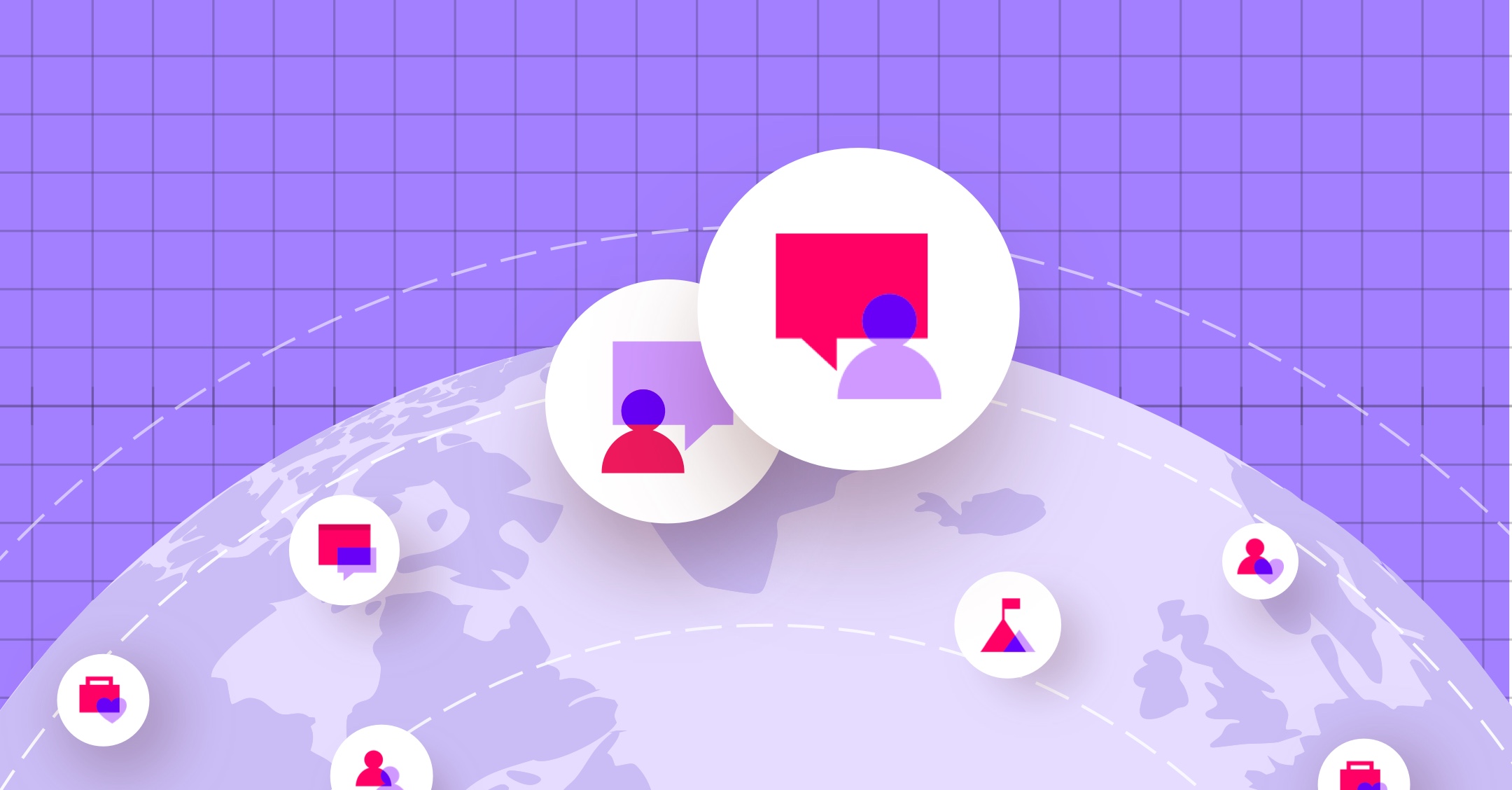 The Conversations series features candid conversations with RainFocus executives and other thought leaders. You'll find discussion of breaking news and trends, invaluable industry tips, and commentary on the biggest topics of current interest to events and marketing leaders.
In this post, we sat down with Doug Baird, president of RainFocus, about the launch of RainFocus Essential, a "measured evolution" in marketing and events, and why he thinks the phrase "hybrid events" will become obsolete.
Last month, JR Sherman spoke about RainFocus' recent closure of a Series C funding round, which was an important company milestone. What other exciting things are on the horizon?
Doug Baird: First, we have the launch of Essential. Essential is designed for smaller events, including webinars. Hosting these on the same platform used for larger events is revolutionary. Others may have tried through acquisitions and then trying to integrate, but we have the only platform built from the ground up to do so.
Having events in one place gives the demand gen teams, digital marketing teams, CMO, and everyone else – at any size company – the ability to handle all event activity. We already integrate with the CRM and marketing automation and back-office systems to meet the needs of even large enterprises. Because we take a platform approach, the API frameworks enable us to plug into the MAP and other systems very effectively and efficiently.
Can you say more about these integrations, especially as marketing takes on an enhanced role in running these events?
Doug Baird: Seamless integration is critical. Many in the event world tend to think of data transfer as just "throwing data over the fence" so that the systems "catch it and do their thing." But that's not good enough for the future. Marketing is going through a transformation overall and integrating many different systems. Customers are entering an ecosystem where they are interacting with the brand at more touchpoints than ever before. Those touchpoints are becoming more and more integrated.
It's not about the data passing – it's about the customer experience. Unless you unify your data, it's impossible to have a unified customer experience, but just unifying that data isn't enough. You also need a consistent customer journey that allows you to use data to drive customer experience in the event program from the digital campaigns into events and then back out again to MAPs.
Right now, some companies are doing a better job at that than others. This is still a new frontier for events, and we're going to see more progress with integrating events into the rest of the marketing world as part of campaigns. When that happens, you can qualify leads faster and send them to sales, and the customer experience is better because it's not disjointed.
What about smaller events? How do the needs and particular challenges differ?
Doug Baird: One big challenge for event marketing is that a lot of small, high-frequency events are run in the field. The budgets used to execute these events are not centralized, and various teams run the events, which can cause logistical and operational challenges. However, large decentralized event programs often do have a central team giving oversight to key elements of field events
One of the primary things Essential can do is to get data governance, user experience, standardization, brand experience, and so on to a central group that can release it. It's not just templates, but the ability to drive all standards, from data standards to messaging standards. It allows central control of things that matter most to provide consistency, while still allowing flexibility. The field team can still freely run the events, with the brand and data governance delivered directly to them. The work has been done for them, so they can focus on engaging with their customers.
With 2021 almost over, we've seen that it's been another year of the unexpected for the event industry. What do you see as the future of in-person, virtual, and hybrid events?
Doug Baird: Everyone assumed events would be coming back by this fall. The industry was planning smaller test events to experiment with new approaches, followed by planning for a spring season with big events fully back.
The COVID-19 Delta variant postponed everything, so it's hard for anyone to say. But the earlier predictions weren't entirely wrong. We did see physical events happening in the fall. There weren't as many as originally forecasted but some, including from Salesforce and IBM, happened as carefully planned smaller events. Some others did pivot back to virtual. These fall events, though small in number and attendance, allowed companies to start experimenting with hybrid events
In the long term, the word "hybrid" will become meaningless; all physical events will have a virtual component. Everyone has gotten much better at virtual events now thanks to the pandemic, as the audiences are much bigger. Companies have been able to experiment with how to best reach their customers and prepare for the new world.
The ongoing experimentation and evolution are happening with the in-person components, too. For early 2022, even though the in-person events will continue to be smaller and less numerous, the good news is that they will continue to happen. Next spring will likely bring more and larger events, and we will continue to see physical event attendance grow throughout the year into the fall.
This measured evolution for both in-person and virtual events is a great thing. Companies can be thoughtful and drive a lot of value for their customers.
"Measured evolution" sounds very compelling — what will the most important shifts in events be?
Doug Baird: First, as mentioned, events are going to become part of the core marketing strategy. Right now they are often thought of as a side campaign. This integration has been in the works for a long time. It was going to happen with or without the pandemic, but the pandemic accelerated it.
When the drop-off in physical events happened, teams no longer had to worry about the on-site logistical component, which allowed digital marketing teams to get involved more than before. The technology became more integrated, and that's a shift that will continue as events are considered part of the core marketing stack.
There's a spectrum to people's predictions for events: On one side are a small number who say we will purely go back to physical and end virtual events. On the other side, a few are saying physical events won't ever happen again. But these are the extreme outliers. For most companies inside that bell curve, they are going to be active in both types.
Before the pandemic, virtual events may not have been as well understood, but now they are considered a serious part of the mix. The value and reach that organizations have discovered are so important that we don't want to lose it. Of course, there are some goals with customers that can only be met in person. The question for everyone always is, what is the right mix?
Stay tuned for Part II of our conversation with Doug, featuring more insights and expert predictions!
---