Event Execution
Ditching Legacy Software for Innovative New Solutions
4 Sep 2019 | RainFocus | 3 minutes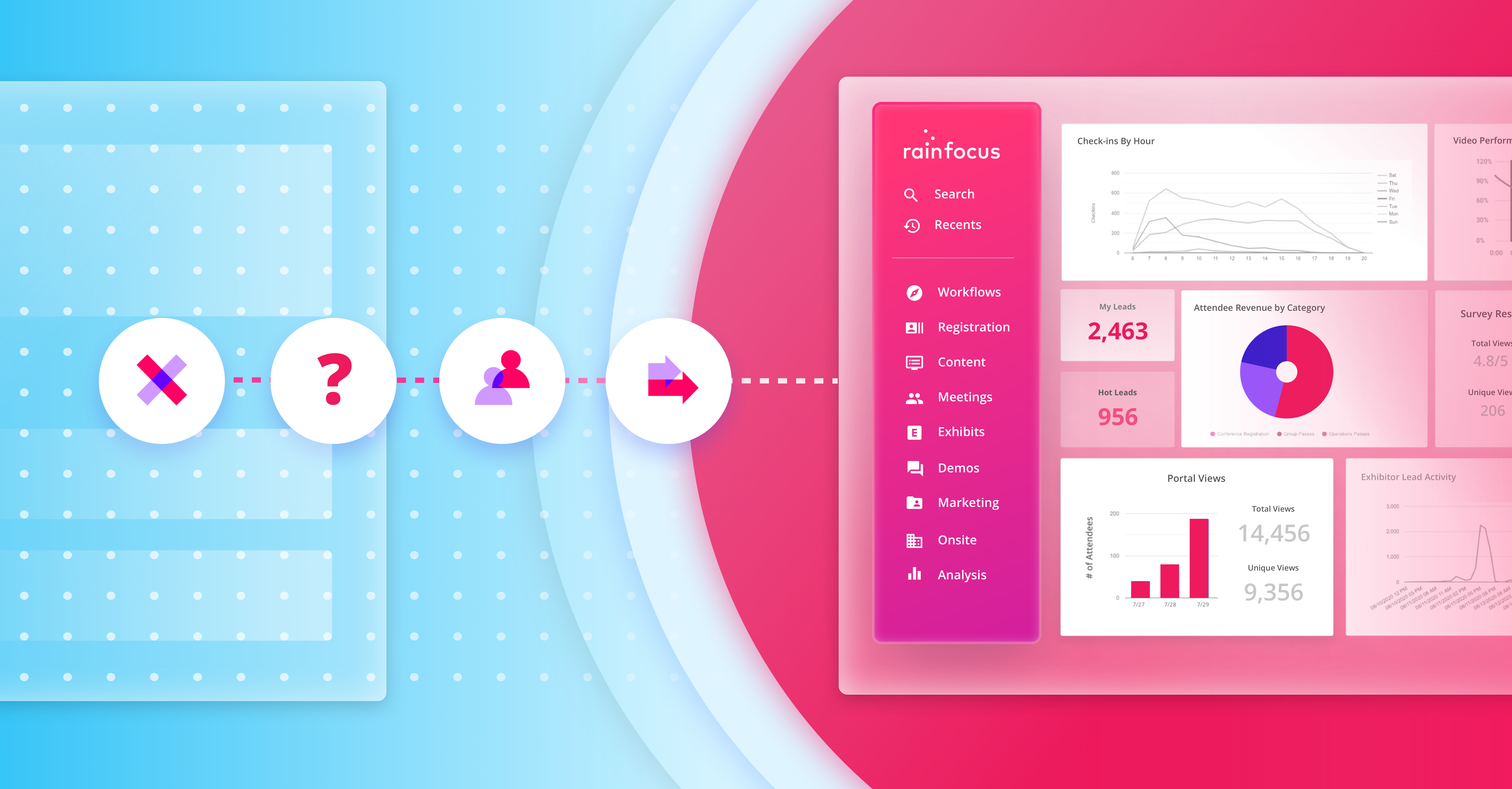 The Client: Oracle
Wendy is an events manager at Oracle. She manages Oracle's biggest event (OpenWorld, North America) as well as several other conferences with attendance ranging from 6,000 to 10,000 attendees. We sat down with Wendy to talk about how Oracle's badge printing process has changed since working with RainFocus.
The Problem: Outdated Event Management Software
From the time she started at Oracle in 2007 to before they found RainFocus, Wendy says that their badging process remained almost completely unchanged. Reflecting on Oracle's previous solutions, she started to realize how outdated they had become: "It seems so old-school now, but with our solution before Rainfocus we used the same credit card-sized badges the entire time. The badge holders were the only things that changed."
As Oracle's events continued to grow it became clear that their previous badging solution was not meeting their needs. Wendy's biggest concern was being able to accommodate different attendee types and access levels with their new badging solution. Because Oracle's previous solution did not have an easy fix for this issue, the on-site team was left to put stickers on each badge to identify every individual's attendee type and access level.
The Solution: Printing Personalized Badges on Demand
Wendy and her colleagues were tired of the stagnant solution they were using and turned to RainFocus for something new. "It was RainFocus' excitement that made us want to go in a more modern direction. They helped us believe that we could do something so much better with our badges, then they gave us a really great solution to accomplish it"
Now with RainFocus, Oracle's on-site team is streamlining the entire process. "Our badges have never been better. Each one is beautifully-designed, colorful, and Oracle-branded. We are printing any needed identifiers directly onto the badges. Things like speaker, alumni, and early access to the exhibition hall are all printed on demand as soon as the attendee checks in. Each badge prints in 5-9 seconds. I've witnessed myself how easy and fast it really is."
Conclusion: Always Move Forward
When asked what advice she would give to other companies considering switching to RainFocus, Wendy said: "The reporting and registration are phenomenal, and the on-site printing functionality is amazing. I just can't say enough good about it. As long as RainFocus is willing to have a relationship with us, we want to have a relationship with them. We're very happy with the product."
To learn more about how RainFocus was able to help Oracle improve their badge printing process request a demo.
---