Best Practices
<strong>How to Create an Ideal Event Registration Experience</strong>
29 Nov 2022 | Jessica F. Lillian | 3 minutes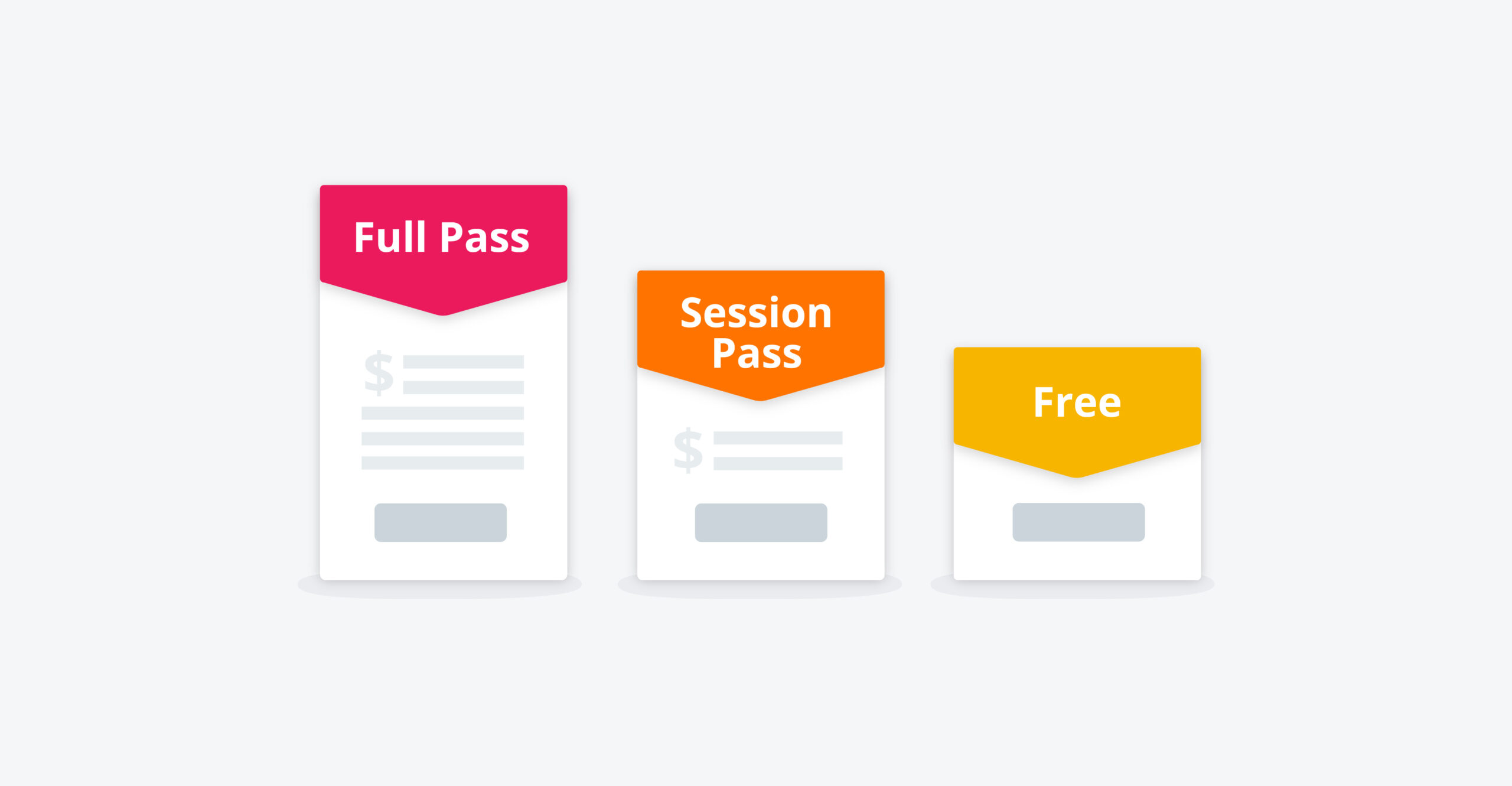 No one likes to wait! Whether it's snaking through a line to board an amusement park ride or sitting in a virtual queue to snag tickets to a popular concert tour, getting through as fast as possible is ideal. 
Attendees at business events are no different. Advance online registration must be quick and easy. Those registering on the spot at your check-in desks once they arrive may be in an even bigger rush. With sessions to catch, meetings to attend, and booths to visit, they are eager to hit the ground running.
Whether an attendee's registration happens online or in person, how can you make sure this first stop doesn't slow your attendees down? Better yet, what are some best practices for transforming that critical early interaction into the first of many positive experiences during the event?
Having helped organizations build and deliver some of their largest events, RainFocus has an optimized check-in and registration experience down to a science. Here are some of the most important factors that can help event leaders make a great first impression: 
Prepare your systems (and people!) to handle high potential volumes of attendees both online and in person. Registration and attendance trends can change fast. Selecting a scalable platform capable of processing a significant number of registrations simultaneously is critical. For on-site registration, make sure everyone staffing the desks and representing your company has received adequate training. 
Incorporate branding. Expanding and reinforcing your company brand throughout your event, from start to finish, drives maximum impact. From logos and colors to messaging and broad themes, a cohesive registration experience reinforces to attendees that they're signing up for a professional, polished event. It also gives your organization an early opportunity to share key messaging. On the flip side, a disjointed or generic registration experience is a missed opportunity; it also detracts from the brand.
Add personalization. Attendees have varying needs and priorities. During registration, built-in rules and segmentation for various attendee types, package purchases, or anything else help everyone get exactly what they want at your event. Prompt those who need to book a hotel to do so as a next step. Get an early-bird gift shipped to a certain number of early registrants. Start highlighting sessions they may want to add to their schedule based on their role. Almost anything can be built into the registration workflow. 
Make self-service easy. Returning to the key goals of speed and streamlining, an ideal registration experience allows attendees to solve the most common issues and follow-up requests on their own. For example, upgrading a registration package, canceling a hotel reservation, and managing an attendee profile should all be simple to accomplish and available in a single hub. By letting attendees quickly complete any post-registration tasks instead of requiring a help-desk chat or other interaction, organizations not only improve the experience but also free up their internal resources. 
Learn much more about best practices for events of all types! Join us at RainFocus INSIGHT 2023. Registration is now open!
---