Best Practices
From Logistics to Statistics: Best Practices for Event Planning
24 Oct 2019 | Heather Pryor | 5 minutes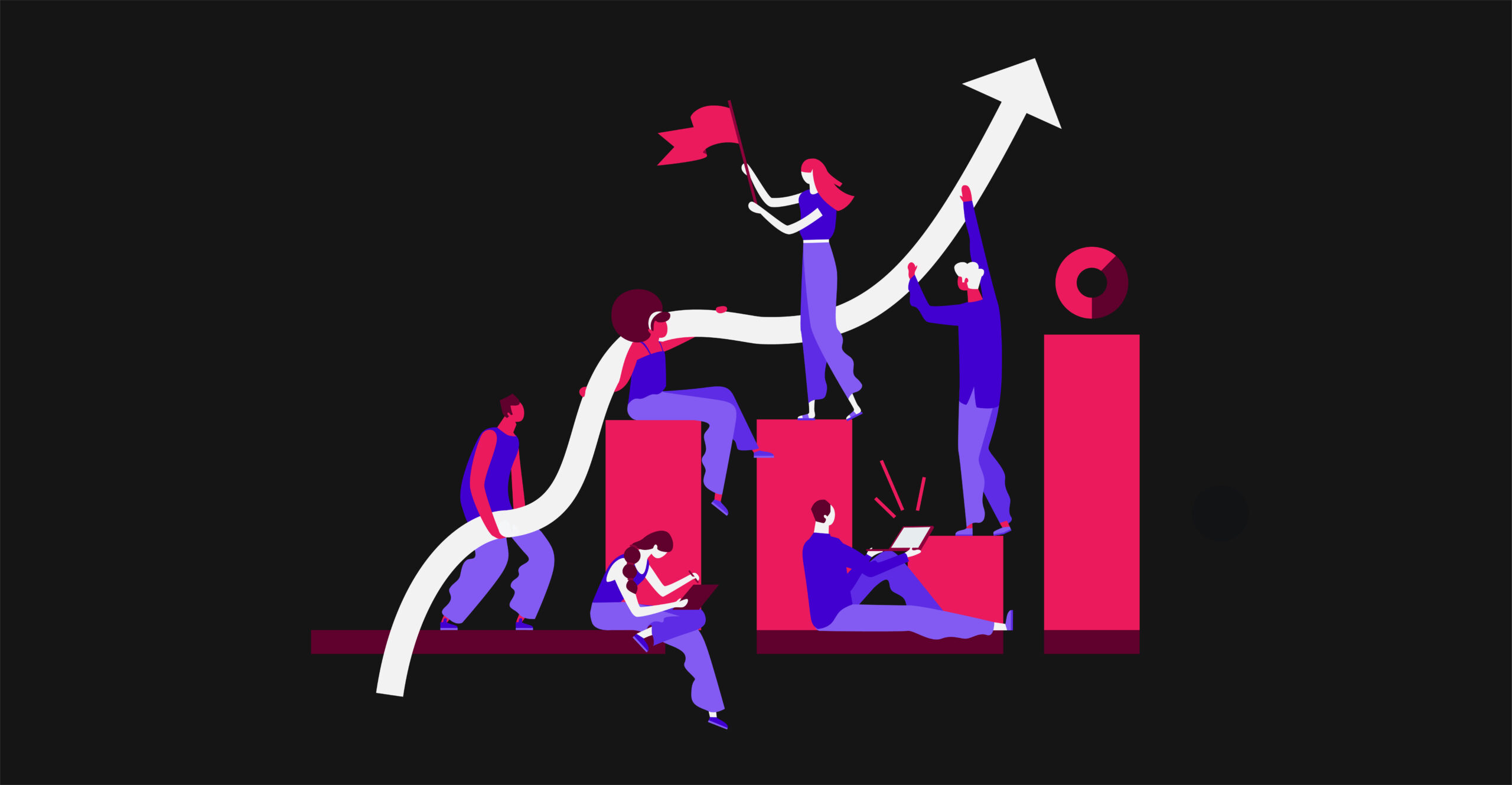 Going into an event without an in-depth plan is like trying to bake without instructions—things might work out or your event might come out undercooked. At RainFocus, we work with our clients as a strategic partner to ensure that everything they want or need is set up well in advance for their event.
After creating many well-thought-out strategies with our clients, we have created the following guidelines to help you put strategy behind your event plans:
12-10 Months Prior to Your Event
Enlist Help
Start strong by asking others to help you with this grandiose project. During this time, you should be putting together your on-site team, deciding which technology platform to use, and making contact with caterers, potential sponsors, and exhibitors. Seek out partnerships that will help you increase the value of your event well in advance.
Strategize
Preparing a strategy that outlines exactly what needs to get done and when it needs to be done will help you ensure that your conference will be a success. Do not skip this step! Questions like "what do I want to accomplish with this event?", "what should the theme be?", and "what tactics can I employ to make sure my goals are met?" should be answered during this phase.
Prioritize
Create a list of everything you have to do and determine what should be done first. Visuals help in this process. Prioritize each task so that you have a clear vision of what needs to get done and when.
9-6 Months Prior to Your Event
Initiate Your Design
Now that your initial planning is done, it's time to build some awareness surrounding your event. Nine to six months before your event you should launch your event website, prepare an email campaign, and produce any other marketing materials you will need to build up attendee excitement.
Test Your Platform
Once you've determined which platform you are going to use to manage your event, you should test your platform thoroughly to make sure everything from registration to your exhibitor portal is working properly. At RainFocus, we complete rigorous testing with each of our customers.
Call For Papers
At this point, you'll want to get speakers for your keynote and breakout sessions scheduled. The call for papers is your invitation for potential presenters to pitch themselves and their topic to you. RainFocus' software makes it easy for you to vote on which speakers are right for your conference, and when you're done you can use the Schedule Builder to easily build your full agenda.
Automate, Automate, Automate!
Wherever possible, let software do your work for you. Nine to six months before your event you should set up your workflows for registration and format the surveys and emails that you want to send out. This is also a good time to create your speaker and exhibitor tasks.
Kick off Your Early-Bird Pricing Strategy
The idea of scarcity entices people to get the best offering while they can. This is why early-bird pricing strategies are so effective. Keep your superfans happy by giving them first dibs on your best deals.
5-0 Months Prior to Your Event
Market Your Event
Remember that email workflow you prepared months ago? Well, it's time to launch it. With your event this close, you should be in full marketing mode. Direct traffic to your event website using social media posts, your company website, and all other forms of external communication. Maximize your efforts by highlighting the biggest draws of your event (speakers, venue, networking opportunities, etc.)
Make Recommendations
Recommendations are a great way to maximize your attendees' experiences at an event. At large conferences, it can be difficult for attendees to decide which sessions to attend. Guide your audience with the right suggestions to build their ideal schedule.
If the thought of sifting through thousands of attendees to recommend session sounds tedious you're in luck. RainFocus created the Recommendation Bot to examine attendee's demographics, behaviors, and past session ratings to recommend the optimal event experience for your guests.
Launch Registration
As you begin marketing your event, launch your catalog and open session registration to drive traffic to your event website. Make sure that registration is intuitive and easy to navigate.
The Week of Your Event
Follow up with Caterers, Tech Crews, and Event Staff
It's crunch time. This week is the culmination of all your planning and preparation. Double-check with your team to make sure everyone knows their role and is prepared to execute an incredible event.
Deliver Your Event
This is the payoff for the months of preparation it took to get here. As the event unfolds monitor your on-site analytics, communicate with your team, and do everything you can to make sure the event is a positive experience for your attendees. The better their experience, the more likely they are to return for future events.
Don't Forget to Re-Sign Exhibitors for Next Year
The best time to sign exhibitors for your next event is while they are just a few steps away. Notify your exhibitors of the opportunity for next year while they are on-site. RainFocus integrates with DocuSign to allow for simple exhibitor registration and signing contracts.
One Week After Your Event
Evaluate
Before you put on your pajamas and lock yourself in your bedroom, send out yet another survey to your attendees. Ensure that your attendees receive your post-event survey while the event is still fresh in their minds. You will never regret gaining more insight from your event.
Look for trends as you analyze your event, survey data will help you determine how you can do better next year. Start your planning for your next event by writing down what you've learned. You will find you are better prepared for the year ahead the day you start keeping track of your successes.
To learn more about RainFocus' event strategy, request a demo.
---