Event Execution
Highlights from RainFocus' Quarterly Product Webinar
20 May 2021 | Heather Pryor | 2 minutes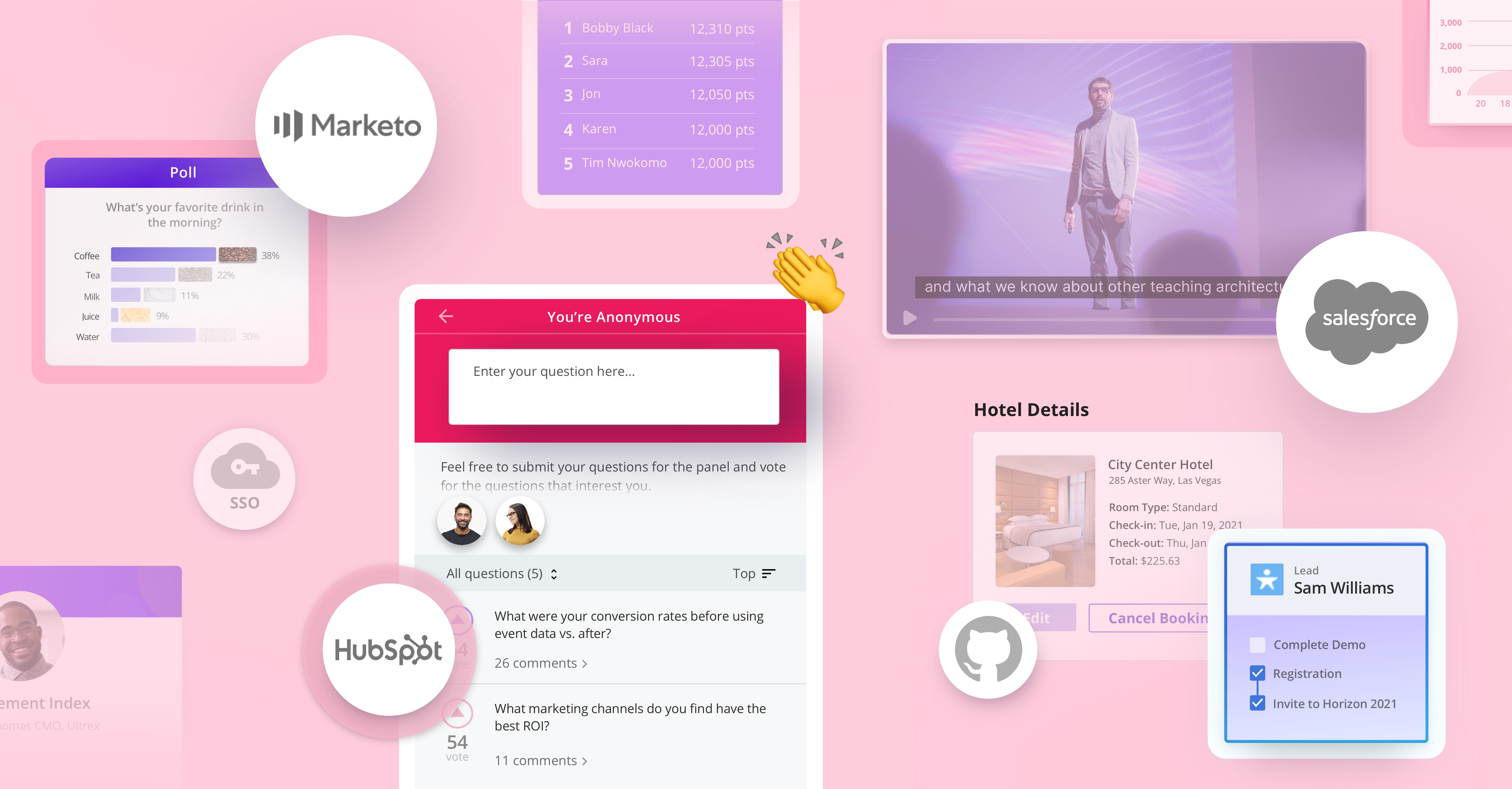 This week, we hosted our quarterly product webinar during which RainFocus product owners demonstrated enhancements that will enable clients to deliver best-in-class virtual and hybrid experiences for their audiences. The primary focus areas of the webinar included event templates, our new Media Suite, and gamification enhancements.
Event Templates
Having delivered virtual experiences to over 3.5M attendees, our team has put together optimized event templates with predefined settings for common configurations. The templates were built with industry best practices in mind to enable teams to deliver personalized and premium attendee experiences with ease. Teams can switch out colors, logos, fonts, and imagery to make the event templates match the look and feel of their event brand. With new scheduling capabilities, event teams will save time with automated updates to page content.
Media Suite
With a growing number of virtual and hybrid events, RainFocus product teams have created a new Media Suite to manage all session and media content natively within RainFocus — whether live, simulive, or on-demand. The Media Suite gives event teams a holistic view of session metrics and enables teams to choose how and when they would like to display session content. Additionally, Media Suite offers teams the best security, data privacy, compliance, scalability, access control, SSO, reporting, integrations, user experience, and marketing automation while eliminating the need to jump from solution to solution to deliver content.
Gamification Enhancements
Updates to our superior and flexible Gamification enable event teams to align their engagement strategy with their overall event goals. With RainFocus, teams can build several games (sticker master, scavenger hunt, point leader, level up, and more) that can be fully customized to encourage and reward specified attendee behavior. Our Gamification allows admins to define the types of data, actions and behaviors used to power a game. They can specify awarding points, badges, and levels in any combination with all data captured in RainFocus in real-time. Teams can define, track and use just about any data point or action to award points, badges, exclusive access, gifts, and credits.
Read our latest ebook to discover other impactful practices and tools for successful virtual event delivery.
---