Event Execution
How Gamification Became a Staple In Splunk's Biggest Conference
19 Feb 2020 | RainFocus | 4 minutes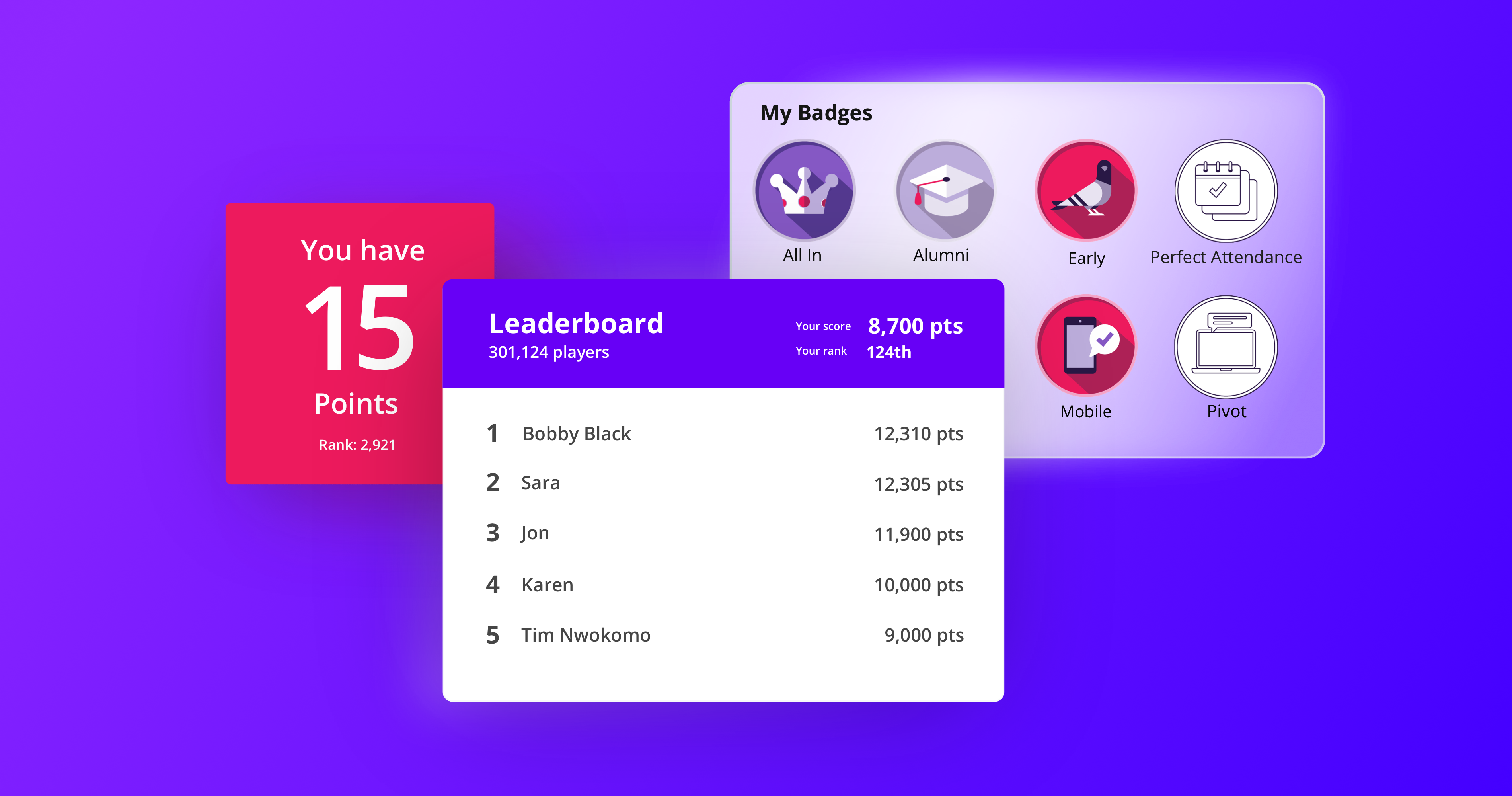 What is Event Gamification?
Event gamification is a growing trend in the events industry. It entails implementing interactive game-like elements into your event as a means to engage and interact with attendees. The game might be a simple modification to an already-planned event such as awarding attendees points for every session they attend; a more complex example would be a scavenger hunt that encourages attendees to use their smartphones to interact with augmented reality. The best games encourage attendees to cooperate with and compete against each other, allowing for more naturalistic networking opportunities, and an overall more enjoyable experience.
Boss of the SOC & Boss of the NOC
When it comes to event gamification, few companies hold a candle to Splunk. Seeing that their .conf event gathers thousands of data security and analytics specialists each year Splunk decided to implement event gamification that would appeal to their audience and set their event apart. By incorporating teamwork, competition, and application of real problem-solving skills, Splunk created a thrilling experience for their attendees.
In 2016, Splunk introduced the Boss of the SOC (or BOTS) competition to their attendees. In their own words, Splunk describes the experience as a "blue-team Jeopardy-style capture-the-flag-esque activity." The game puts teams of four in a variety of situations simulating real issues that a security analyst may face. Participants compete to resolve each problem with a creative and timely solution and are awarded prizes based on their performance. BOTS has given .conf attendees another reason to look forward to the annual event, and winning the competition has become a source of prestigious bragging rights within the community.
BOTS was so successful that Splunk launched a companion competition called Boss of the NOC (or BOTN). BOTN is similar to BOTS, but rather than addressing security concerns, it is targeted towards IT professionals. Both competitions have become an important part of Splunk's .conf event, and each year Splunk aims to elevate the competition further to continually improve the attendee experience.
Overcoming Initial Obstacles
Although the BOTS and BOTN competitions are wildly successful, they initially posed a problem for the Splunk events team. Splunk was handling the planning and execution of both competitions manually by capturing, qualifying, and recording BOTS and BOTN teams in a spreadsheet. It was a tedious process that was quickly becoming a serious drain on Splunk's time. To alleviate some of the stress, they looked to RainFocus for help resolving their three main problems:
Ensuring that all participants in BOTS and BOTN are registered event attendees.
Ensuring that participants adhere to the rules and do not create or participate in multiple teams.
Preventing overlap in team membership without resorting to tedious spreadsheet management.
RainFocus did not have any direct solutions to these problems already built; however, the product team was able to identify and repurpose two existing features to help Splunk overcome these obstacles.
The first solution came from RainFocus' Workflow Builder, which is used to create an intuitive experience for attendees to navigate event registration pages. Splunk was able to adapt this feature to perform automatic searches on registrants, verifying that they are qualified to participate in the BOTS and BOTN competitions.
After the registrants were verified, their data was imported to RainFocus' demos feature to create teams. Demos' functionality is to support internal exhibitors, but Splunk was able to use it to create teams that adhered to the guidelines of the competition without having to worry about team members being duplicated on multiple teams.
Innovation Breeds Success
Ultimately, transitioning from manual management to an automated process saved Splunk a tremendous amount of time and trouble. Their processes are more streamlined than ever, and people continue to look forward to Splunk's competitions each year. They've created a highly competitive, engaging, and fun environment that connects attendees to their brand and helps them have fun doing it. Splunk's commitment to consistently updating and improving the process is admirable and keeps them ahead of the pack when it comes to event gamification. To learn more about the BOTS and BOTN competitions visit Splunk's website, and for more information on how RainFocus can help you create an engaging event experience visit rainfocus.com.
---