Best Practices
How to Create Spectacular Virtual Experiences
20 May 2020 | Heather Pryor | 3 minutes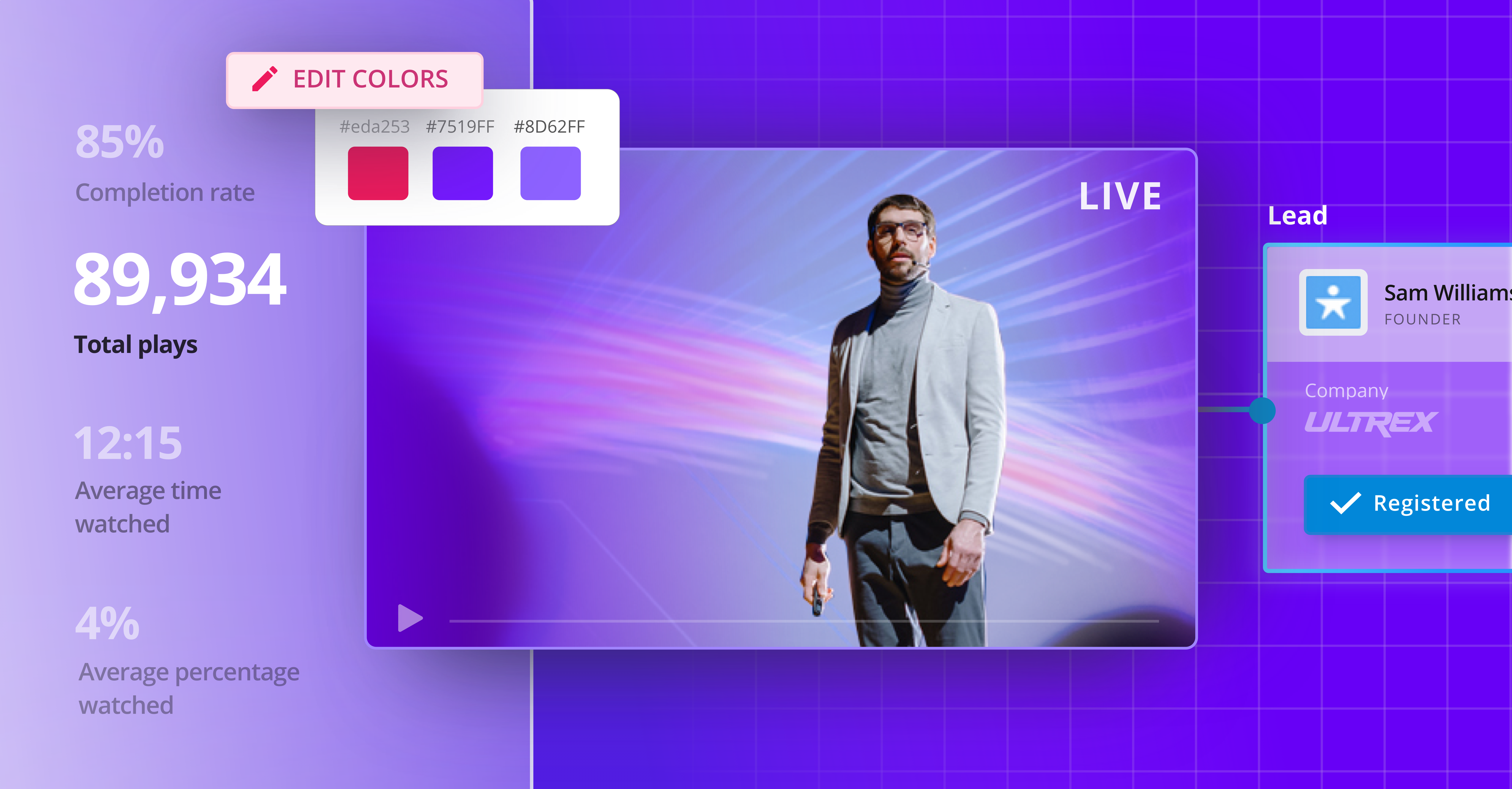 What are you doing to ensure your virtual events provide your attendees, speakers, and exhibitors with value? Keeping these stakeholders at the core of your decisions during this trying time will ultimately ensure the year-over-year success of your entire events portfolio. To help you grow your community base, we have compiled some tips and best practices we've gleaned from working with some of the largest enterprises to deliver virtual events to over 500,000 attendees and counting.
Attendees tend to behave differently at virtual events than they do at physical events making it difficult to gauge engagement. If an attendee leaves a session, it doesn't mean that they weren't engaged, there are many distractions at home or even in the workplace that could be drawing them away. Despite this change, there are many ways that you can spark and track engagement which will provide your virtual attendees with more value.
Ideas:
Make sessions shorter. Online attention spans are shorter than physical so it's recommended to make sessions shorter (20-35 minutes) so attendees stay engaged. Build in lots of breaks into your agenda so attendees have plenty of time to explore on-demand sessions or meet with VIPs, exhibitors, or other experts.
Provide a daily welcome video to outline the key elements of the day.
Engage your audience through interactive polling, live Q&A, and chat.
Curate recommended sessions and give attendees the ability to build their own agendas.
Provide valuable content and deliverables in a dedicated resource center that persists well beyond the event.
Motivate attendee engagement through gamification and be sure to promote it.
Bring audiences together by using mobile and social to facilitate networking opportunities.
 
Because speakers greatly influence the value of your event for attendees, it is crucial that you offer them everything that they need to succeed. Remember, no speaker wants the hassle of answering emails 24/7. However, you can streamline your speaker experience by doing the following:
Ideas:
Ensure speakers are prepared with the least amount of effort by providing a single portal to manage all tasks, communication, and performance results.
Offer a customized task list that allows them to easily submit required items and automate the approval process of presentations.
Host physical and virtual networking lounges for speakers to collaborate and network.
Enable speakers to select when meetings can be scheduled and accept their own 1:1 meetings.
Provide your speakers with audience insights on who is planning to attend and offer instant performance results with real-time survey feedback.
 
Exhibitors want to know that their investment in your virtual event will pay off. Communicating with your exhibitors while you're transitioning to a virtual delivery is a critical step. They need the assurance that they will still gain value from participating without having a physical booth. Fortunately, going virtual opens up a whole new set of possibilities for exhibitors to gain recognition, generate leads, and remain visible post-event for a longer duration. Consider the following ideas for keeping exhibitors happy:
Ideas:
Provide branding opportunities with banner ads.
Enable attendees to submit contact info to exhibitors of their choosing.
Give attendees access to pre-recorded demo sessions with exhibitors.
Host virtual commercials throughout your event.
Offer a dedicated resource center for attendees to learn more about exhibitors.
Provide your exhibitors with 1:1 scheduling opportunities.
Encourage your exhibitors to do giveaways (mailed to homes for virtual).
Deploy targeted promotional tactics to drive traffic to sponsor sessions.
Collect leads from on-demand demos or sponsored session attendance.
Click here to read more about maximizing the virtual experience.
---