Best Practices
Seven Exhibitor Tips to Attract Foot Traffic at Your Next Conference
14 Nov 2018 | RainFocus | 4 minutes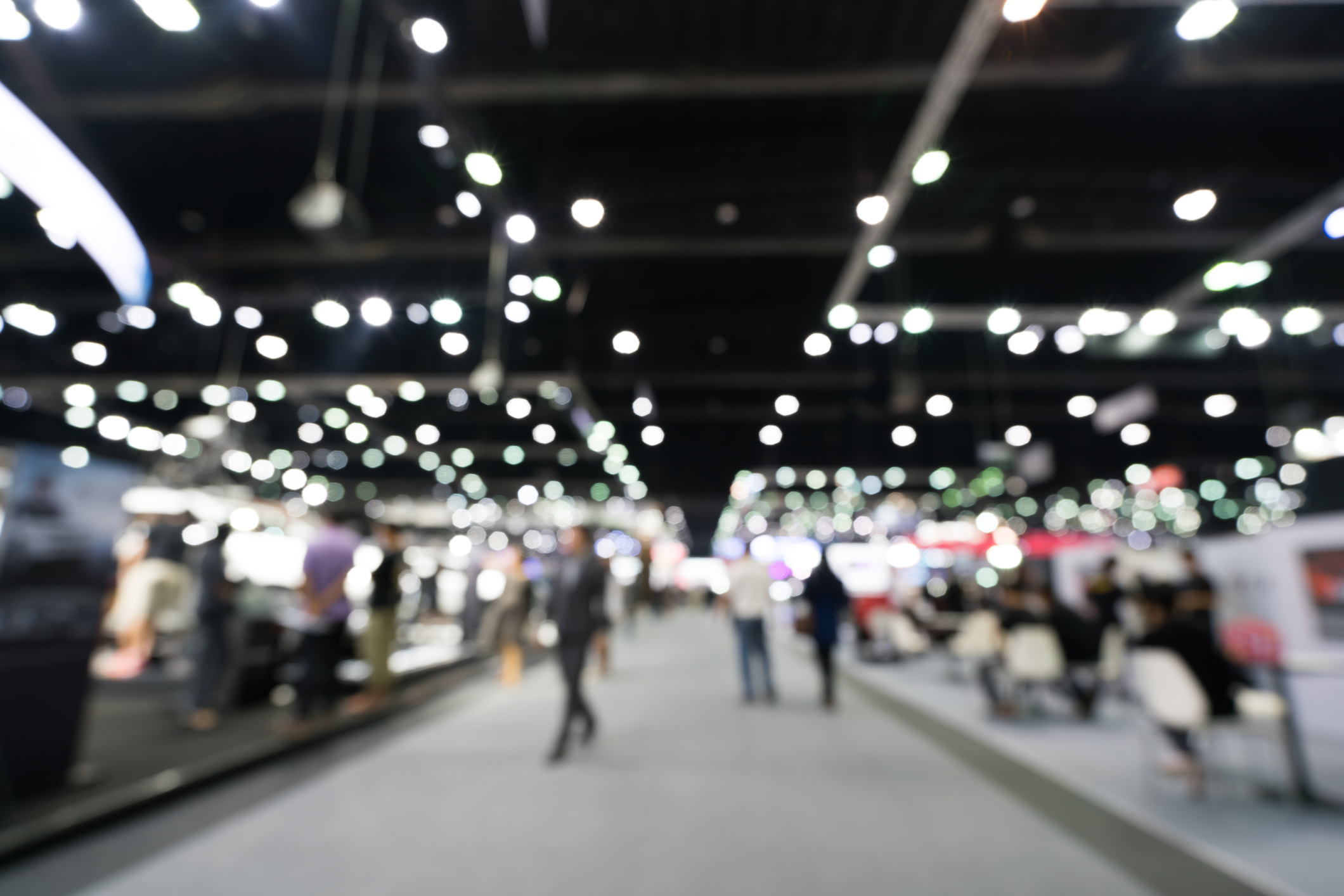 Walk through any exhibit hall at any conference and you'll find yourself immediately surrounded by countless attempts to grab your attention. After all, exhibitors have paid good money for their place amongst the crowd, and they intend to make the most of it.
If you are the exhibitor, the competition for attention is fierce.
And it's this competition that can lead to some of the most effective- or most lackluster- strategies for sticking out of the crowd. Here are seven strategies for attracting the most foot traffic as an exhibitor.
Experiential Elements
The most effective way to attract foot traffic is offering an experiential element to your booth. From simple ideas like a pinball machine to complex AI-powered robots, the concept of providing an experience that is unique to your booth and your brand is a powerful draw.
Lattes, Not Coffee
Most conferences offer a routine supply of coffee to attendees. But exhibitors can capitalize on the need for caffeine by offering a barista service with lattes, cappuccinos, and espresso. Before poaching the local Starbucks barista, however, check with the conference venue's union services to determine the correct process and vendor for food and beverage services.
Food
Much like coffee, offerings of food draws visitors immediately. Breakfast pastries to compliment morning exhibit hall coffee hours or protein and granola bars in the afternoon are always safe bets. And no, the bowl of fun-sized Snickers doesn't count.
Dialed Presentations
There's a saying in the world of Public Relations- the best pitch to a journalist is ammunition for a great story. The same goes for the people walking the exhibit hall of a conference. If they're on the floor, they're probably looking for vendor solutions to their problems. Take extra care to ensure your presentations to booth visitors are as concise, informative and rehearsed as possible. Give the visitor the ammunition they need to choose your product.
Balanced Staffing
The only thing worse than an understaffed booth is one that is overstaffed. Nothing turns off potential leads from engaging like the sight of too many company reps just sitting around waiting for the next person to talk to. It is the trade show equivalent of blood in the water for sharks, so staff your booth reasonably and avoid intimidating potential foot traffic.
Worthwhile Prize Drawings
The next time you find yourself in an exhibit hall, count the number of $50 Amazon gift card giveaways offered. They are dime-a-dozen and do little to bring people in. Ensure your giveaways are worthwhile and more than just a token offering for a drawing.
Note that worthwhile doesn't mean expensive. Yes, look hard enough and you'll find the motorcycle (see above) and Hawaiian cruise vacations giveaways. The same interest, however, is there for less pricey items like drones, tablets or subscriptions to services like Blue Apron.
Or, for maximum efficacy, give away a $100-$200 LEGO set. Significantly cheaper than that Hawaiian cruise, but way more than parents want to spend on a toy for their child. Parents of children will come to your booth in droves to take that home to their kid.
Swag That Kids Will Love
We talked about this above with the LEGO set and in a prior post about the best swag items to give out, but it's worth repeating again. Ask any parent on the showroom floor if their kids are expecting a trinket, toy or item upon their return home, and the answer will be yes. Swag items like small flashlights or toy cars have a tendency to delight kids, save parents a trip to the store and keep your brand on that item front and center in the recipient's own home. It's a win for every party involved.
---