Best Practices
How to Overcome Virtual Event Fatigue
19 Apr 2021 | Heather Pryor | 3 minutes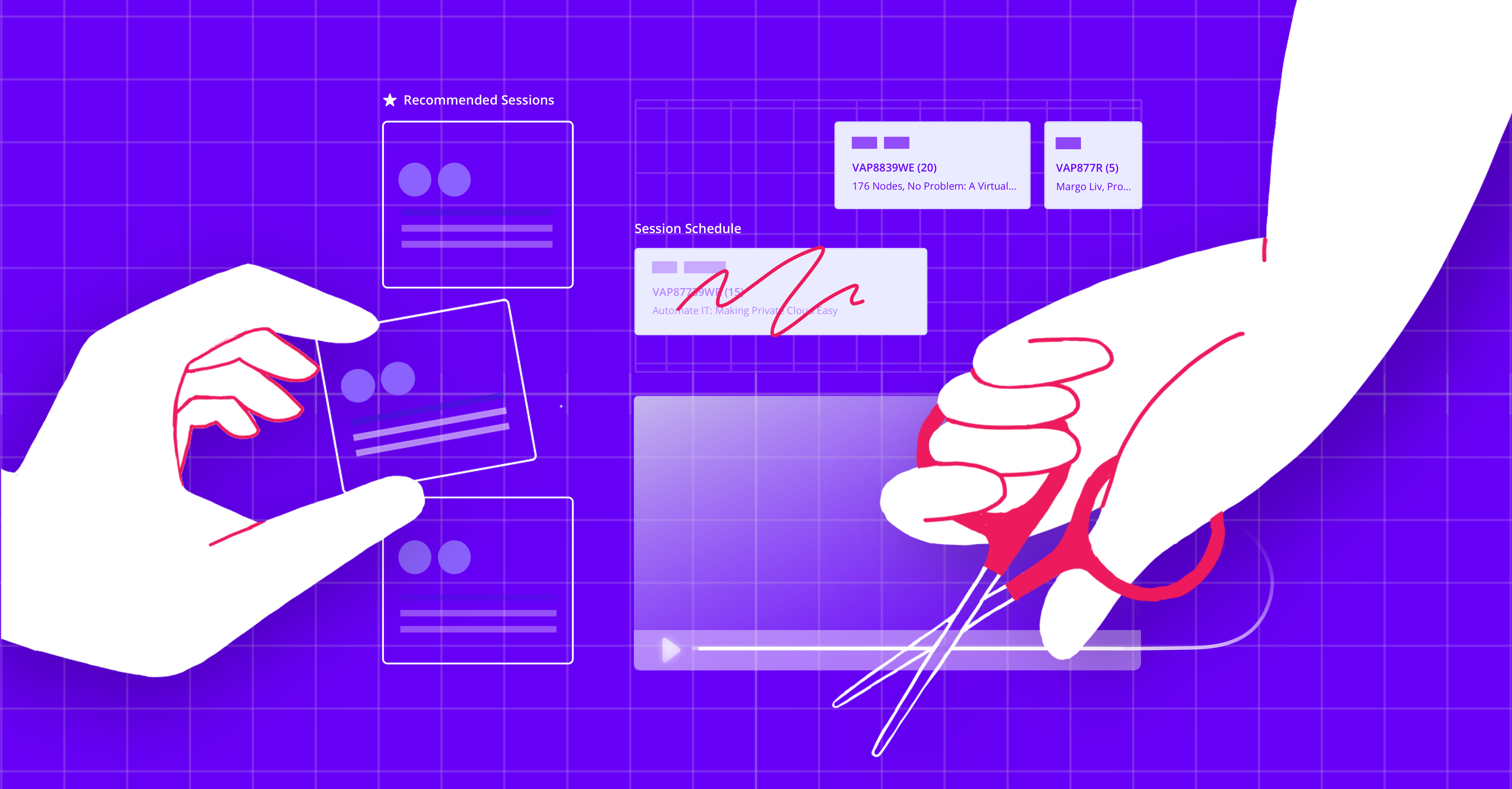 After a year of constant webinars, on-demand videos, and virtual chatting, attendees are anxious to get back to in-person meetings and events. Likewise, event professionals are beginning to feel a sweeping sense of virtual fatigue as they struggle to keep attendees' attention. Results of our most recent State of Events survey show that fewer than 40% of event teams feel that virtual events had exceeded their expectations. So how can you overcome virtual fatigue? Here are a few suggestions from our Virtual Success Playbook.
Set Goals for Success
Goal setting has never been more important. Virtual events bring in 4-6x the audience size of physical events. With so many new attendees, event professionals are adapting their strategies to focus more on education and brand awareness than they had previously. Consider adjusting your goals to reflect new digital success metrics.
Outline Attendee Journeys
Because virtual fatigue is so common, attendees are not likely to schedule their own sessions or scroll through virtual exhibitor booths. To combat virtual fatigue you have to suggest interesting and meaningful content to your attendees. Whether it is in the form of gamification or a recommended session schedule, provide every attendee with a personalized outline of activities for your event. 
Plan the Right Amount of Time for Content
Many event professionals are finding that shorter session lengths are ideal for virtual events. Plan general sessions and breakout content to be 10-30 minutes in length. Hands-on workshops and keynote sessions tend to perform best as longer form digital content.
It's Your Job to Tell Attendees What to Do
Along with presenting a personalized agenda to attendees, it is important to remind attendees each day how they can get the most out of their event experience. Send daily emails to attendees reminding them of what's happening. Having live emcees has also proven to be an effective way to motivate attendees to tune into sessions and activities.
Exhibitors Exhibit for One Reason Alone — To Gain Leads
No one feels virtual fatigue quite like exhibitors. Unfortunately, for many exhibitors sponsoring a booth online has not been all that they hoped it would be. While many have gained a higher quantity of leads, the quality tends to be lacking. Helping exhibitors gather quality leads should be a top priority as you are planning your event. Consider opening more time slots for sponsored sessions, looking into a more interactive exhibitor catalog, or incorporating exhibitors into your event game. For more ideas read 10 Ways to Market Virtual Booths.
Act Immediately on Your Event Data
Make strategic and tactical changes informed by real-time insights to keep attendees engaged throughout your whole event. Enable sales and marketing to communicate with client and prospect attendees when it will have the most impact with a streamlined CRM integration. By setting up a campaign in your CRM to capture how many leads and opportunities are generated as a direct result of your event marketing efforts you'll be better able to demonstrate event ROI.
Read the rest of our Virtual Success Playbook to gather more best practices for virtual events.
---