Event Execution
How to Recreate the Onsite Experience Online
10 Sep 2020 | Heather Pryor | 4 minutes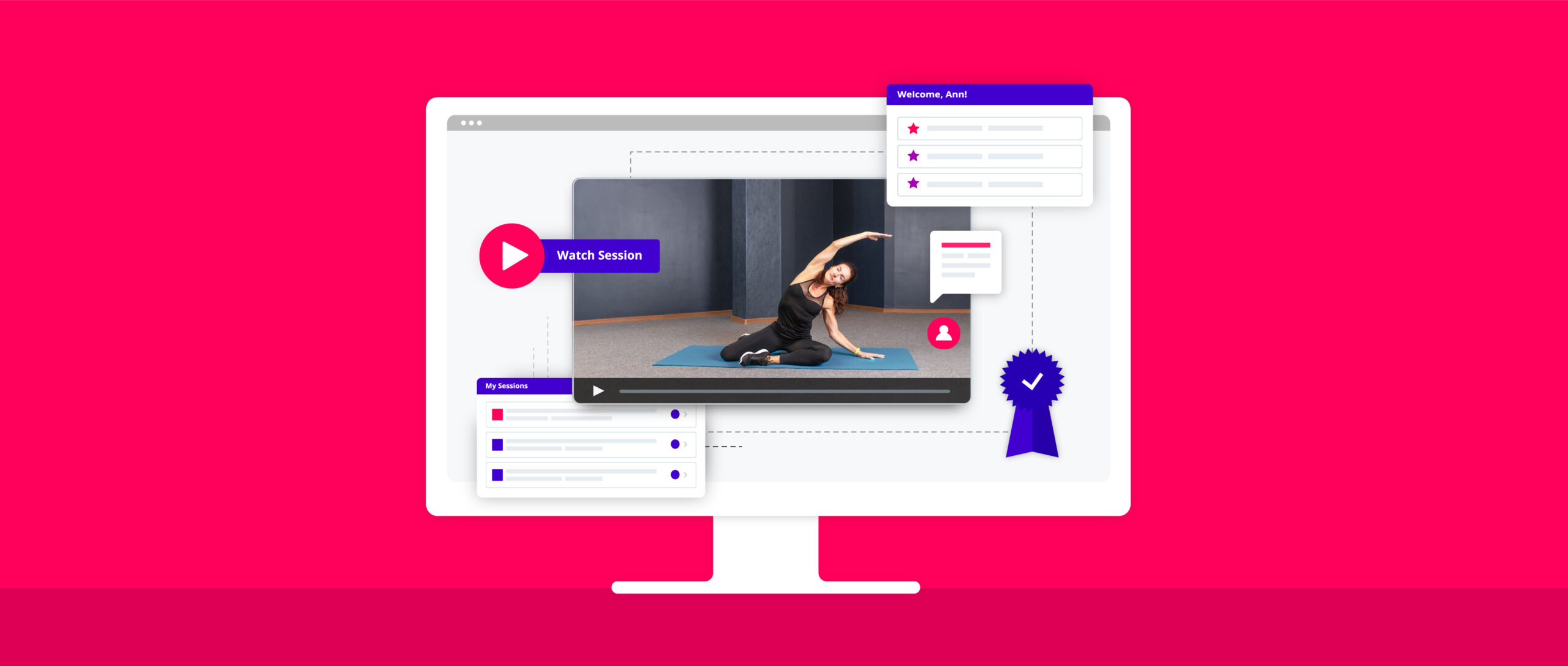 The question on every event leader's mind right now seems to be, "How do I engage my virtual attendees?" While virtual events will never truly be a physical experience, there are some clever ways to make them feel as though they are. To recreate a physical experience, it should be tangible, interpersonal, fun, and memorable. We've put together ideas around each of these characteristics to help you create the most engaging virtual experience for your attendees.
Make Your Event Tangible
A good place to start is by sending your attendees something physical for each day of the event. Whether you package the items up as one big gift box with smaller boxes inside, or you deliver the boxes one by one, giving attendees something tangible is one of the first steps towards recreating an onsite experience. Gift boxes may include badges, treats, workbooks, gift cards (so that your attendees can still 'dine' with you), personalized letters, company SWAG, or even cocktail kits.
Make Your Event Interpersonal
Above all, to recreate the onsite experience you need to provide your attendees with ways to connect with others. 1:1 meetings, virtual booths, and networking meetings are all great mediums for interpersonal engagement. Attendees are eager to network––all that you have to do is let them know how, when, and where.
Consider the following ideas for sparking interpersonal engagement:
Start conversations well before your event begins by asking questions and highlighting activities on social media.
Place CTA buttons such as "schedule meeting," "visit booth," and "contact me" on every page of your event website.
Send recommendations via email, or better yet, place personalized recommendations on each attendees' homepage.
Organize and market smaller meetings to segmented groups of attendees so that all they have to do is click to join the meeting.
Charge money for smaller group sessions. As crazy as it sounds, we've found that when organizations charge for their sessions, their attendees are much more likely to actually attend the sessions.
Make Your Event Fun
Include gamification in your strategy to increase engagement. The average session attendance for a virtual event is 3.8 sessions. However, over the last few months, we've seen companies increase that number by implementing gamification. To entice people to play, offer rewards such as a donation to a charity of the attendee's choice, gift cards, free services, or keep the game going with virtual raffle tickets/prizes.
Let's be realistic though, virtual attendees don't want to feel confined to their desk. Work breaks into your event as well that will get attendees out of their seats and doing something in their own home for a change.
Fun breaks to add to your agenda:
Offer at-home workout videos
Teach a hair-cutting/coloring/styling class
Provide cooking classes
Send your attendees Bingo cards and then host a live game
Arrange a storybook reading for parents and children
Host a virtual pet show
Make Your Event Memorable
Right now the business world is being oversaturated with virtual experiences. In order to stand out, your event needs to create a lasting impression. Don't become so overwhelmed by the event setup that you forget to include a little bit of ingenuity. Consider your target audience and what they might enjoy.
Ways to make your event memorable:
A strong slogan – Always seek to have a short powerful theme or statement that can be repeated throughout your event and tied into session content.
Surprises – Surprise your attendees with gifts, celebrity speakers/performances, donations, or large announcements.
Awards – People long to be recognized for their achievements. Plus, awards can be a physical reminder of your event. Give awards to those who are excellent users of your product, gamification winners, or to respected partners.
Take screenshots – Capture photos of your attendees and share them on social media to remind attendees of their experience.
Engage the senses – Oftentimes we associate certain songs or scents with memories. Help your attendees remember your event by incorporating music into your videos. Consider the option of hosting a concert. If you offer products that have a scent, send out a uniquely scented product that attendees can always attribute to your event.
To learn what other companies are doing to create engaging and memorable experiences for their virtual attendees click here
---