Best Practices
How to Secure Sponsorship Funding in a Virtual Environment
12 Aug 2020 | Heather Pryor | 3 minutes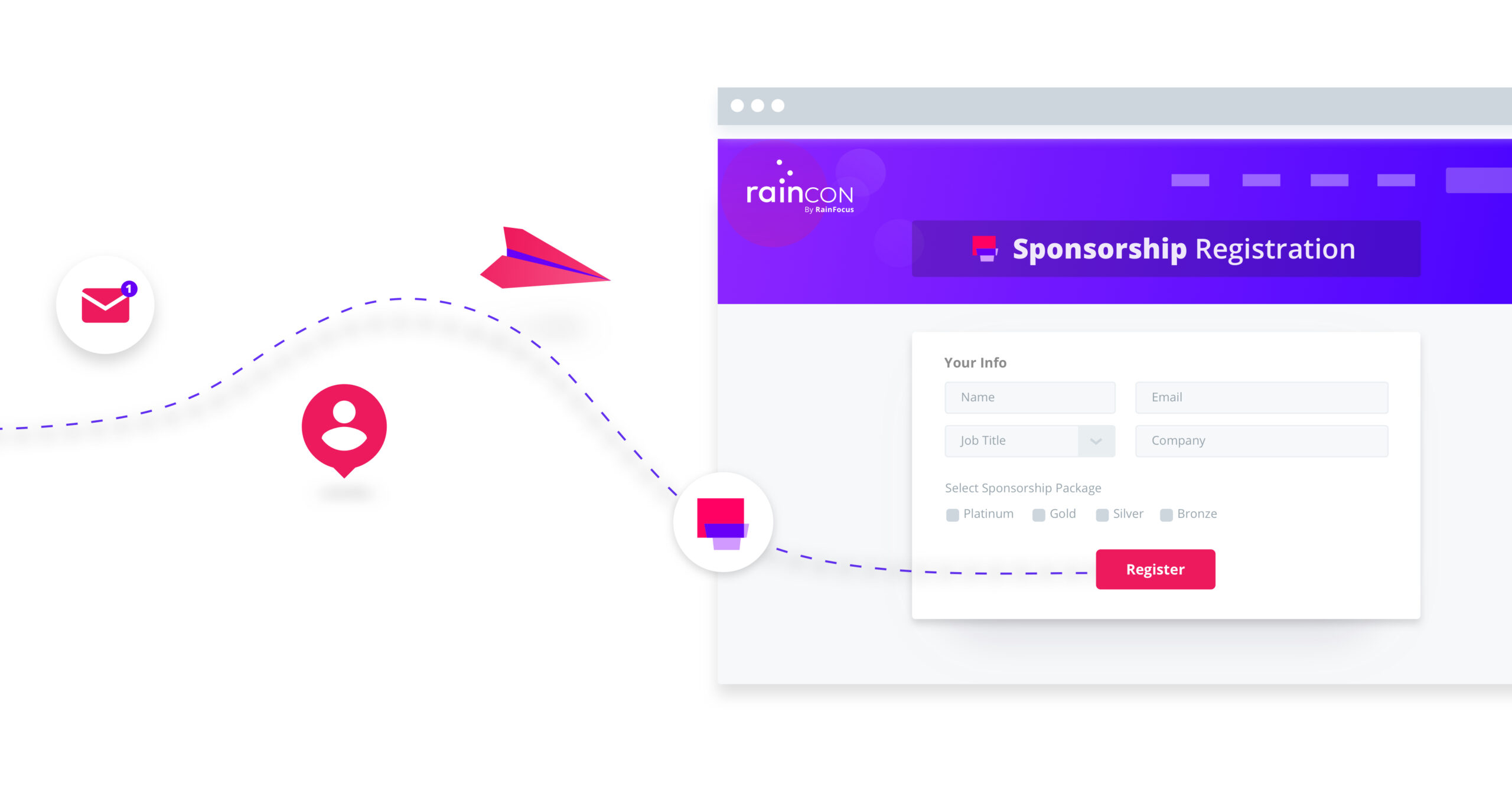 The uncertainty around the value of virtual events has made it tricky for event professionals to secure sponsorships this year. While many event professionals have reported a drop in sponsorship renewals, those who have been able to secure virtual sponsorships have found that their sponsors gained more leads than ever before. Virtual events present a number of new ways to entice reluctant sponsors, but the key is marketing them effectively.
Innovative Ways to Sell Virtual Event Sponsorships:
Offer sponsorship based on lead count. Define price ranges for guaranteed minimums of leads and allow sponsors to pick how many leads they want to pay for.
Sell ad space. Because virtual events take place online, ad space has never been more valuable. Give sponsors multiple ad size options to choose from at different prices. Remind prospective sponsors that there are only a few ad spaces available to drive sales.
Promote commercial space. Accompany each commercial with a sponsor page where attendees can easily access the sponsors' information and submit their own contact info to learn more.
Offer sponsorship based on a certain number of 1:1 meetings. Allow sponsors to select how many meetings they would like to have and how many decision-makers they would like to attend. Using recommendations, you can direct attendees to those sessions that your sponsors have paid for.
Enable sponsors to host their own sponsored sessions. Sponsored sessions produce hundreds or sometimes even thousands of leads for sponsors to follow through with.
Charge for on-demand demos. Allow your sponsors to pre-record their demo content and then submit it for attendees to view. On-demand demos are great for sponsors who can't attend your event as it's happening. On-demand demos should live on a sponsor page along with the sponsor's contact information.
Other Ways to Boost Event Revenue Beyond Sponsorship Funding:
Sell session access after your event has ended. Oftentimes attendees miss out on live sessions that they would've liked to attend. Instead of offering session recordings for free, charge attendees a small fee to view your event content.
Charge attendees extra to attend VIP sessions. Attendees are often anxious to be a part of smaller VIP groups as they enable attendees to form closer relationships and meet other decision-makers.
Pre-sell next year's tickets. Offering attendees a two-for-one deal this year will ensure that you earn the money you need this year and will give you a clearer idea of your event budget for next year.
Host smaller events. Offer continued learning to entice attendees to join in smaller, more exclusive events.
However you decide to cater to hesitant sponsors, be sure to emphasize the tremendous value of visibility. Events still present exhibitors the greatest opportunity to reach and interact with target audiences—even more so now that virtual audiences are so widespread. RainFocus' Virtual Booth gives exhibitors a space to display all of their content and communicate with attendees via 1:1 meetings and chat. To learn more about RainFocus Virtual for exhibitors click here.
---