Best Practices
New Year's Resolutions: Using Data to Power Your Events
2 Jan 2020 | RainFocus | 3 minutes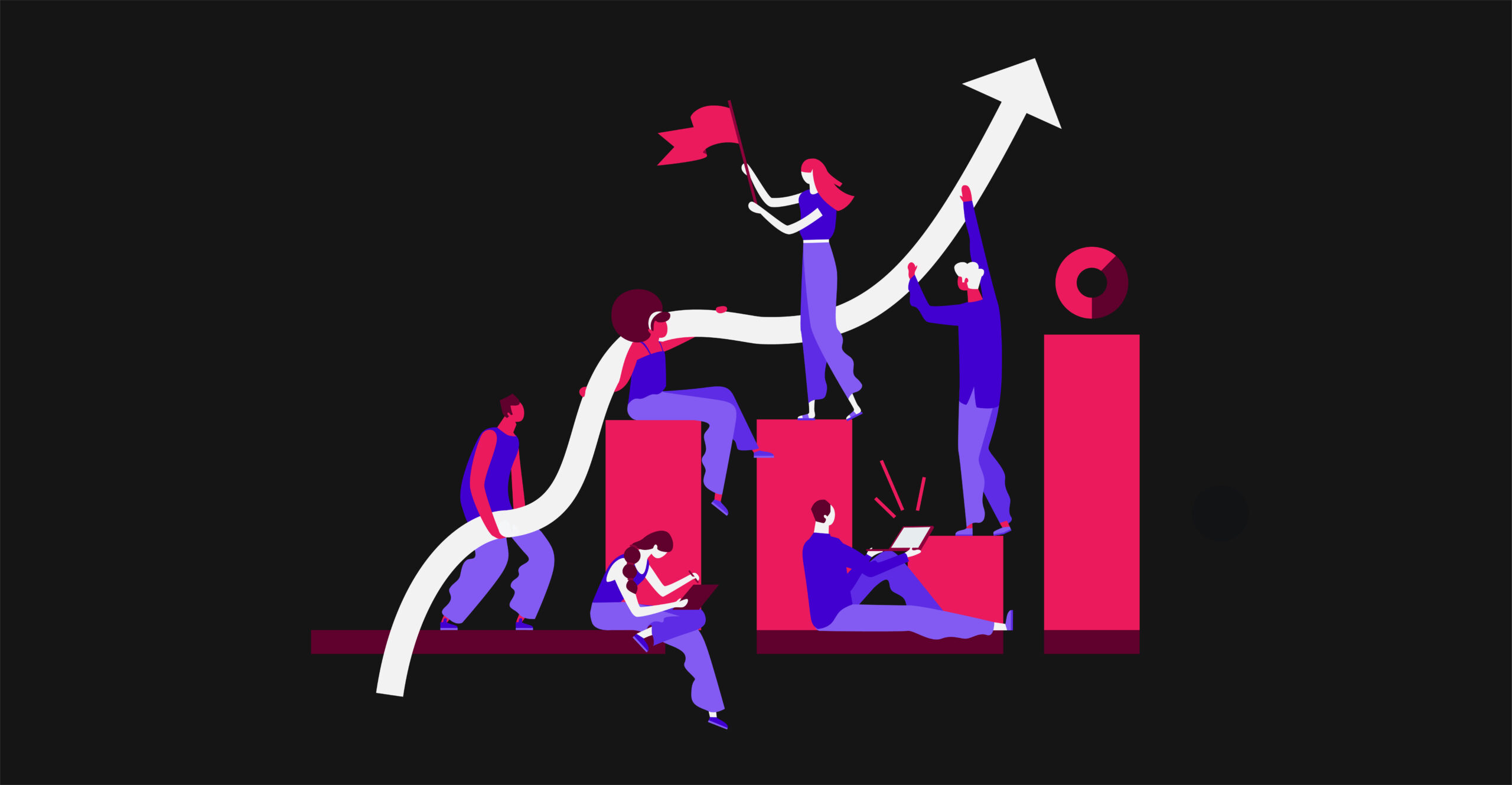 January is here, and traditionally this is a time to consider what you want to accomplish throughout the year and make resolutions. As you think about your goals for 2020, consider resolving to improve your events by collecting and utilizing data to improve the attendee experience and simplify strategic planning.
Why is Data So Important
While there are many benefits to using data to power your events, some of the most important are understanding the behaviors and attitudes of your attendees, identifying the strengths and weaknesses of your events, and having a clear roadmap to strategically make your events better and more personal every year. In short, data empowers you to plan events that your attendees will love. 
Where Does Data Come From?
Data can be collected both actively and passively throughout the event experience, beginning months before any attendees arrive onsite. Call for papers (CFP) and registration are opportunities to collect baseline information about your attendees. Analyzing CFP responses will highlight relevant session topics and registration provides you with attendees' names and industries. 
At the event, you can use session scanning, lead scanning, and passive tracking to gather information. Implementing session scanning will alert you to how many people are in each breakout session. Lead scanning will illuminate how your attendees interact with exhibitors and sponsors, and passive tracking will give you a more detailed view of where your attendees are spending their time onsite. 
After each session attendees will have the option to complete a survey expressing their thoughts and feelings about the speaker and topic. Similarly, after the onsite experience concludes, attendees may participate in a post-event survey to express their attitudes and opinions towards the event as a whole. It will likely be your last opportunity to get feedback from attendees until your next event, so take your time to craft well-thought-out questions.
All of these options are great sources of data, but don't be afraid to be creative and use alternative methods to gauge your attendees' opinions and attitudes. Less traditional strategies may include scanning social media for mentions of your event, moderating breakout sessions to listen to attendees' questions, and directly networking with attendees at pre/post-conference parties to better understand which session they have enjoyed or are most excited for. This will give you a good balance of quantitative and qualitative data to ensure that you know what your attendees like and why they like it.
How to Use Your Data
Set some time aside post-event to analyze all of the information you captured over the last few months. Organize trends or patterns so they're easy to visualize, and ask yourself how they can help you plan your next event. Data insights should be a priority topic of discussion in all post-event meetings and should drive decisions for future plans.
Typical insights include identifying popular speakers and topics, pinpointing the most active exhibitors, and other feedback based on your post-event surveys. These observations will be incredibly useful when it comes time to fill up your next event schedule.  
Some information may not seem immediately relevant, but dig deep and think about what applications it may have. For instance, if your registration data shows that one company sent hundreds of employees to your event, it may be beneficial to reach out to them to market your next event. If you notice that thousands of attendees showed up to check-in simultaneously, consider how you can speed up your check-in and badge printing process.
Results of Good Data
Events that are powered by good data take the attendee experience to the next level. Many of RainFocus' clients have used data collected at different points to improve their events and satisfy their attendees. Following Adobe's first Summit Conference with RainFocus, they received a flood of post-event surveys with positive reviews and constructive feedback. By understanding and implementing their guests' suggestions they have consistently received glowing reviews of each of their events.
To learn about how RainFocus can help you use data to power your events, visit rainfocus.com.
---