Best Practices
Steps to Success: Adding a COVID-19 Vaccine Requirement to Your Event
20 Dec 2021 | Jessica F. Lillian | 3 minutes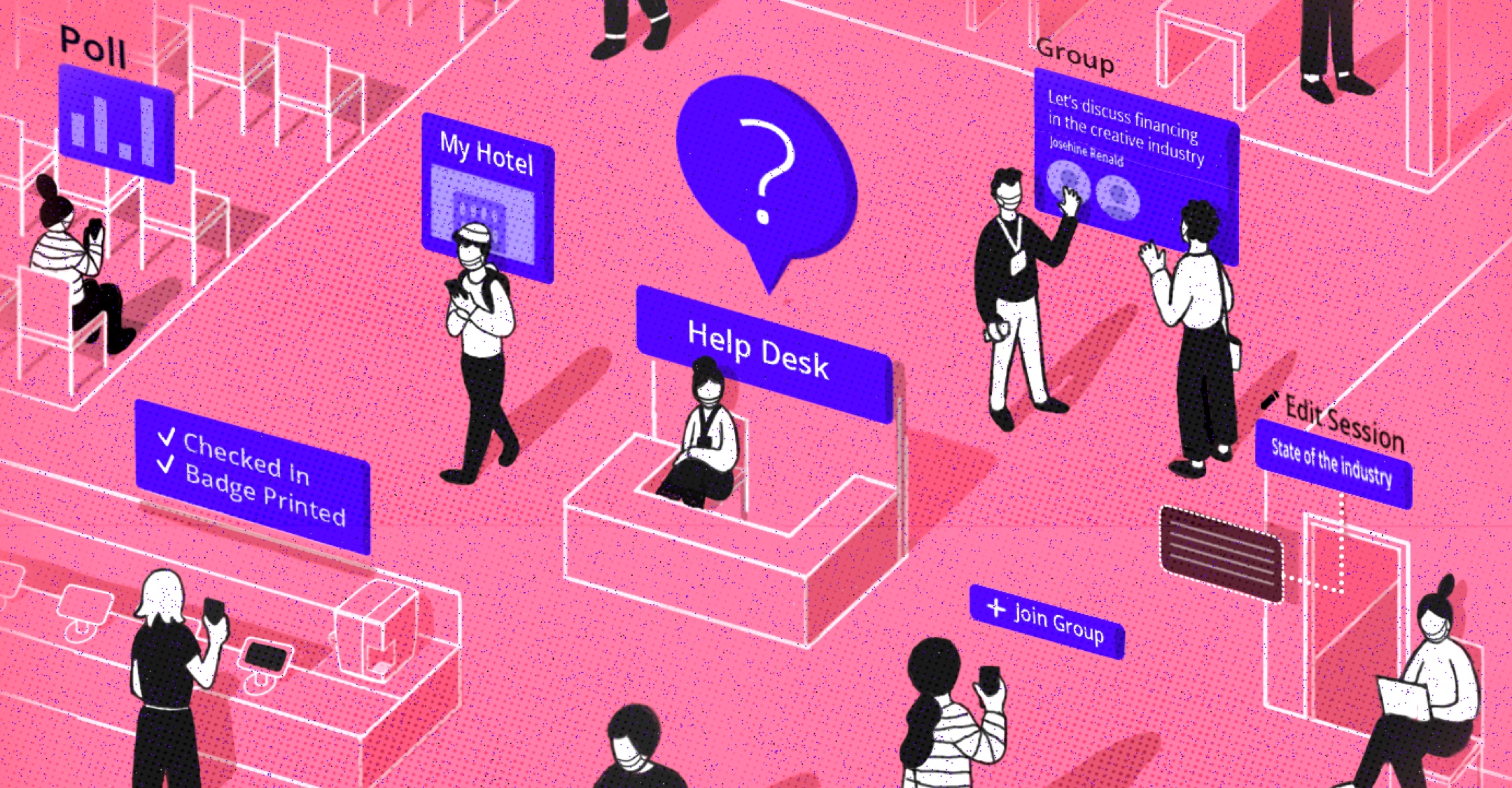 As more and more people become fully vaccinated against COVID-19 (85% of adults in the U.S. have received at least one dose, as of Dec. 17) — and medium and large in-person events increasingly fill our calendars once again — many organizations are now requiring all attendees to provide proof of vaccination to attend their event.
Mandates began popping up more frequently with the FDA approval of Pfizer-BioNTech's vaccine in September. Shortly after the regulatory body's announcement, organizers of events ranging from the Global Gaming Expo to the American Academy of Ophthalmology Annual Meeting to the massive, well-known Consumer Electronics Show announced they would require vaccines, according to MeetingsNet.
Any new element added to your event plan requires careful management. Accordingly, a vaccine requirement must be properly implemented to prevent confusion, minimize extra work for your team, and preserve the optimal attendee experience. Plan early and keep these pointers in mind:
Provide clarity and transparency. Make sure all event materials spell out the requirement – a single email or an FAQ response buried at the bottom of a website is all too easy to miss. Allow plenty of time for anyone to comfortably schedule and complete their vaccination regimen if needed. Remind them that under the standard definition of "fully vaccinated," attendees must be at least two weeks past their second dose of a two-dose series or only dose of a single-dose option by the time your event takes place. Explain how your chosen verification process will work, taking care to answer any privacy questions.
Accommodate a global audience's needs. Depending on your location and where your attendees currently live, procedures and communications may need to be double-checked for inclusiveness. For example, a U.S.-based company expecting attendees from other countries must ensure instructions and messaging are not U.S.-centric; avoid phrases such as "your CDC record card," which naturally will not apply to many attendees. In addition, consult reputable references or work with your third-party vendors to identify and communicate an accurate list of acceptable vaccine brands. Keep in mind that the familiar options in one country may not be globally available.
Avoid on-site bottlenecks with advance work. As more venues, events, and organizations have begun requiring proof of vaccination, numerous apps and other options have emerged to streamline the process. During your vendor evaluation process, ask about data security, flexibility, ease of use, and any other factors that are especially important to your organization. Regardless of the chosen app or alternative approach, shifting as much of the verification process as possible to the pre-event time frame rather than risking long lines or forgotten paper documentation at the event will keep everyone happier.
Don't forget about other safety measures. As the public health research before and during the COVID-19 pandemic has shown, a multi-pronged approach to disease prevention is critical, especially at a large gathering. Even with a vaccination requirement in place, don't drop all other precautions.
Upgraded building ventilation, indoor capacity limits, masking as appropriate, and other measures deemed suitable for your event size and local conditions will provide an additional layer of protection (as well as help halt the spread of colds or any other nuisance illnesses present among attendees!).
Finally, for unvaccinated would-be attendees who decline to attend, medically at-risk people for whom vaccination does not provide sufficient personal protection, and those with vulnerable family members, continue offering virtual delivery of high-quality content and networking opportunities as an option.
By now, event leaders are accustomed to pivoting time and time again to continue offering memorable, insightful, safe events in the time of COVID-19. A well-implemented vaccine requirement is another tool to help keep events going no matter what the next turn in the pandemic brings.
---