Best Practices
The Best Exhibitor Experience in the Industry
7 Nov 2019 | RainFocus | 3 minutes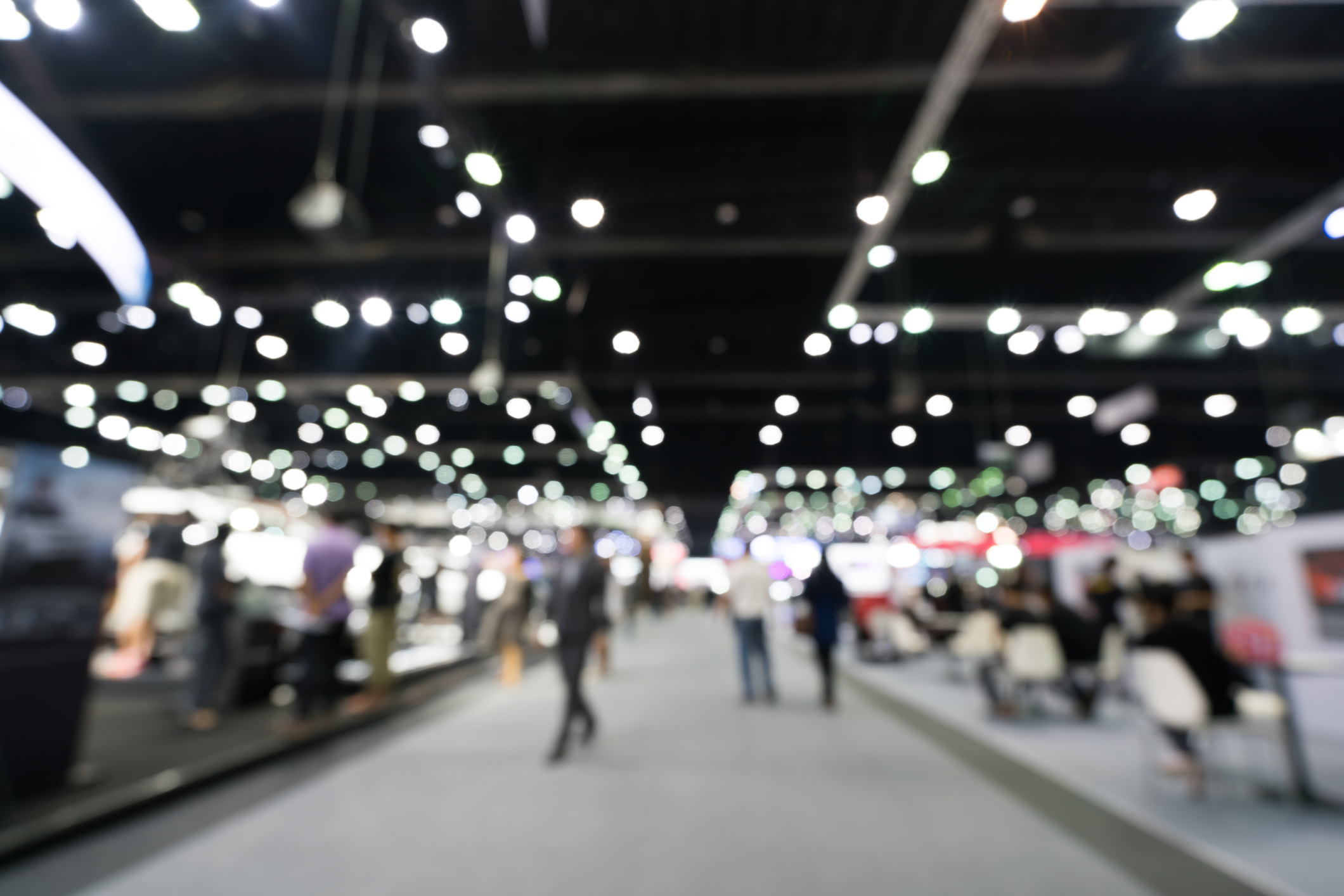 As an exhibitor manager, you know that providing a positive experience for your exhibitors is mutually beneficial. Keeping the on-site staff happy helps them recognize that your event was a positive experience and will encourage them to attend your events in the future. Improving the on-site experience doesn't need to be difficult; here are a few simple tips to ensure your exhibitors see value in your event.
Tips and Tricks
Exhibitors come to your event expecting to receive a return on their investment. This return comes from name recognition, networking opportunities, and most importantly lead scanning. Here are three ways to ensure your exhibitors maximize and understand the value of your event.
1. Name Recognition
Providing name recognition for your exhibitors should start months before your event begins. When you create a landing page for your event, provide a space to list the event's sponsors and exhibitors with their logos and links to their websites.
Exhibitors are in charge of their own booths, so a lot of the opportunity to get name recognition during the event is on their shoulders. For your part, make sure there is adequate space in the exhibitor hall for each booth, and that no one will be tucked away in a corner.
2. Networking Opportunities
Networking is another opportunity that relies on the exhibitors to create value, but there are things you can do to help them. Consider hosting a happy hour, scheduling snack breaks, or setting aside "networking time" in the exhibitor hall, drawing people in and helping them spend time there.
This will give them the opportunity to network with each other and will give exhibitors more face time with attendees. In order to avoid any unnecessary unpleasantness, do your best to avoid placing competing companies near each other.
3. Lead Retrieval
Lead retrieval is the main reason most of your exhibitors are at your event. It creates a lot of value for their companies, so it's important that it goes well. Many event technology companies provide lead retrieval services, but RainFocus offers the most advanced solution in the industry.
From the RainFocus exhibitor portal, you can view all of your lead retrieval devices, assign each a name, view leads and hot leads, program questions for the on-site team to ask, and organize/filter the information for your viewing convenience.
Quality of Life
In addition to these three main areas of exhibitor value, there are a few "quality of life" improvements you can provide to enhance their experience.
Communicate with your exhibitors prior to the event so they know where to go. If possible, provide them with a map of the hall.
During the event promote the exhibitor hall to your attendees. Increased foot traffic will give them more opportunities to get their name out there, network, and scan leads.
Listen to your exhibitors' feedback to learn what you can improve. If something is still bothering your exhibitors despite your best efforts, find out what you can do to ensure they'll have a positive experience in the future. This is typically done through post-event surveys.
When all is said and done, you want everyone who attended your event to be glad they came. Exhibitor satisfaction is just as important as attendee satisfaction, and ensuring that they benefit from your event will pay off in the long run. For more information on how to deliver the best event experiences possible, visit rainfocus.com.
---