Industry Trends
"The Biggest Challenges Gave Us the Biggest Opportunities": Event Leaders Reflect on Learnings and Strategies at INSIGHT 2022
14 Mar 2022 | Jessica F. Lillian | 4 minutes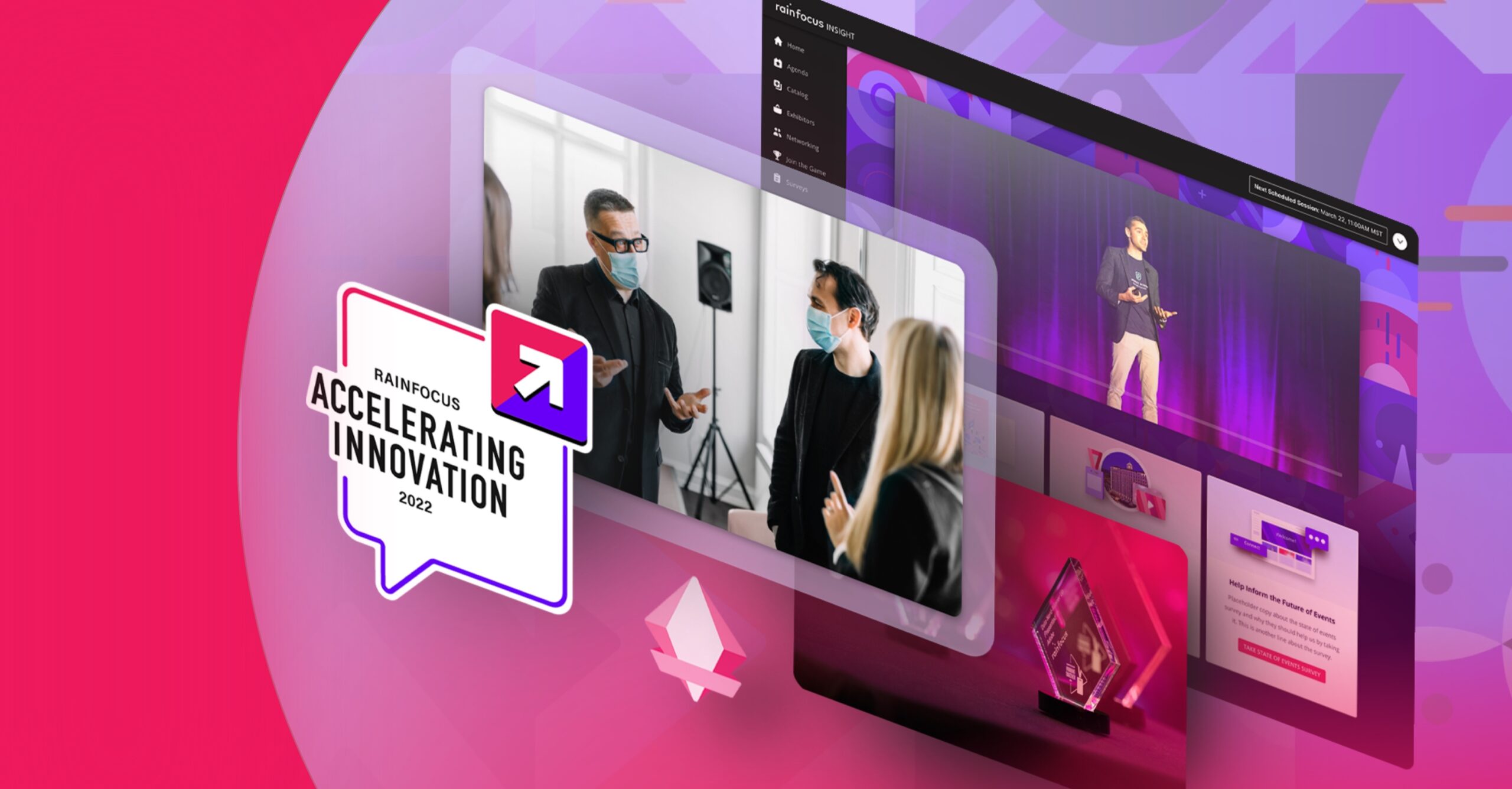 No one knows the reality of holding events in our current era better than the leaders who have been trying new ideas, facing new challenges, and celebrating new victories for two years now.
At INSIGHT 2022, an all-star panel of industry leaders tackled the most pressing topics of the moment, from audience engagement to content optimization to the future of hybrid event formats. Their expert insights provide an honest, nuanced, and ultimately hopeful view of an industry that's been on a roller-coaster ride since the start of the COVID-19 pandemic. Here are a few of their key takeaways:
The flexibility, and increased reach created as a result of pandemic-related pivots are here to stay.
In the pre-pandemic era, many organizations planned their large events as static, contained entities — largely developed for a particular place and time, for a specific audience. The forced initial pivot to virtual events wound up opening up new avenues and points of engagement for both organizers and audiences.
"The biggest challenges gave us the biggest opportunities," said Linda Gray Martin, vice president at RSA Conference. "Although the pandemic has been tough, it gave us a chance to step back and think about our strategy. We have all come to realize that events are not just a single point in time anymore. They live on — we now look at year-round strategy and engagement."
Previously, conferences would draw a rotating group of representatives from companies each year, as different employees had their "turn" to travel, noted Michelle Adams-Dixon, senior director, global marketing & PR, RSA Conference. Now, everyone can attend every year.
"Virtual events removed barriers to inclusion, such as travel restrictions, financial obstacles, and scheduling conflicts," agreed Katie McIntyre, associate director of strategy at Opus Agency. "Attendees can easily join in now, making it more egalitarian." Ease of attendance naturally is good news not only for attendees but also for organizers, who can broaden their reach and gather more data from these expanded audiences.
Even as more organizations begin holding larger in-person gatherings once again, easy digital access remains essential, Martin pointed out. "There is now an expectation that people can access content whenever and from wherever they want," she said.
Event attendees want authenticity and substantive content.
Through virtual events, often developed on the fly and made responsive to trends, organizations have delivered what attendees valued as authentic experiences — even when an occasional technical glitch or last-minute pivot reminded them that these productions were created by fellow humans. Imperfection became acceptable, and community became key. This mindset will persist even in a hybrid world, the panelists predicted.
"They still want that connection," explained Stephanie Rogers, marketing director, global events, at Deltek. "They want to feel in the moment and like they're getting something different and something new. They want to witness things in real time and feel they're part of a community. Creating experiences is key."
Traditionally, in-person event events may have lured attendees with extravagant social gatherings, a vacation-friendly host city, or other attractions in addition to their central programming. Such bells and whistles are difficult to duplicate virtually, which increases the pressure to ensure the event content itself and any supporting activities created for a virtual environment can draw a crowd on their own. For organizations with strong, carefully crafted content, this shift provides an opportunity to excel.
"We've returned to the idea of content as king," said McIntyre. "We've seen a refocus on the ROI of attendees' time, and companies tailoring their messaging to their audiences."
In addition, Christina Abou-Chalha, senior principal, global events technology at Informatica, noted that for virtual and hybrid events, appropriate session length and audience targeting are critical. Typically, sessions presented virtually need to be shorter than those consumed in person.
Engagement and interaction strategies are still evolving — data will be key.
In-person networking and exhibitor experiences can be challenging to duplicate in a virtual space. Small meetings, tailoring technology solutions for the particular audiences, and offering permanent marketplaces can be helpful, but the experts recommended against "over-engineering" or assuming that a buzzy solution that's worked for one organization will immediately translate into success for them.
"We're not interested in trends," McIntyre said. "Companies might be tempted to keep tring things just to check the box and then check whatever is next. Instead, look at what you've already done that was effective. In many cases, we're not yet at the point where we can say something is a trend because it worked or just because it was new."
"More is not always more, especially in terms of engagement" Abou-Chalha added. "Providing basic ways to network is very important."
Panelists recommended capturing ample data to determine what various audience segments want out of their events and content. In many cases, continuous engagement with many touchpoints is ideal, regardless of the current mix of in-person and virtual events.
"One size doesn't fit all," Rogers said. "You need to find out what 'engagement' means for your audiences. Some people want continuing education credits, whereas some want networking. Offer paths so that they all can find what they're looking for."
"The future is year-round engagement, amplified," agreed Adams-Dixon. "We need to make sure our communities have reasons to come back to our brand and engage with our content."
---