Best Practices
The Untapped Value of Virtual Events: Sponsorship Opportunities
24 Jun 2020 | Ashleigh Cook | 3 minutes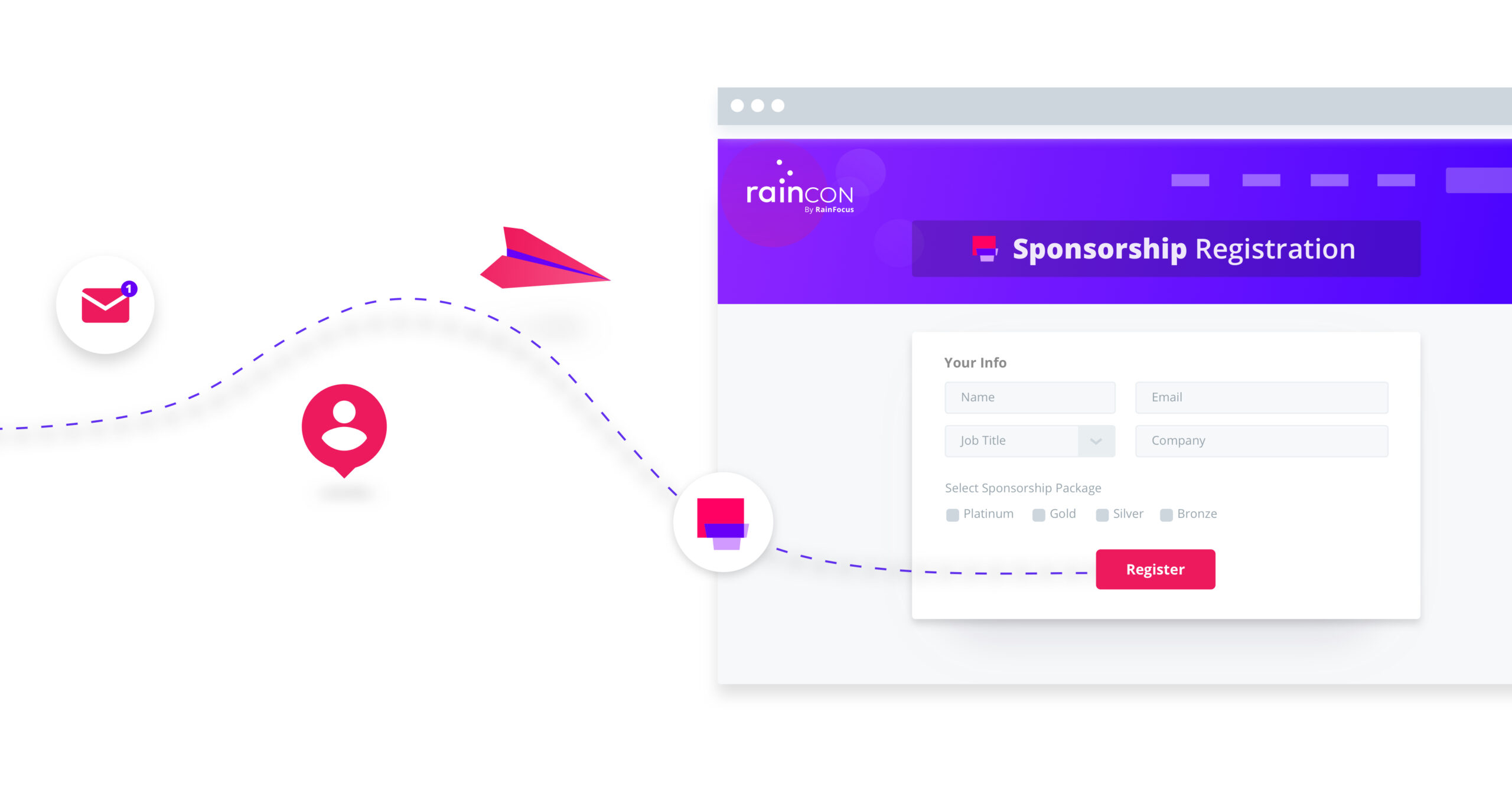 With frantic pivots to virtual, dwindling marketing budgets, and uncertainty around the future events landscape, the exhibitor experience was largely overlooked for many events this past Spring. Yet, sponsorships remain the fulcrum of monetizing events and require careful attention to justify value, prove ROI, and encourage re-signs.
The pivot to virtual has presented a new challenge for events teams. Without a dedicated exhibitor hall and foyer space for ample branding and engagement opportunities, how do you maintain the value of sponsorship? In this post, we share recommendations sponsor teams should build into their programs and ideas for how exhibitors can amplify the value of their participation in a virtual setting.
Lower Engagement, Broader Reach
Exhibitors want assurances that their investment in your event will pay off. You can help ensure exhibitors make the most of your event, but it's no surprise that attendees will be less likely to engage with exhibitors in a virtual setting due to short attention spans and distractions. While you may experience lower engagement and conversion rates for virtual, the total amount of engagement can exceed physical.
Based on 750k attendees and counting on our platform since March, virtual events attract on average 4-6x the audience of a physical event. This presents an enormous untapped potential for your exhibitors to generate more exposure, connect with more attendees, and drive high-quality leads for follow-up. With that in mind, how do you justify the investment at a time when many marketing organizations are faced with a limited budget and resources?
Tips for Maximizing Sponsorship Value

While events teams are able to easily adjust traffic with the placement of food and beverage in the exhibitor hall at a physical event, virtual creates some added complexities. The key to facilitating value and engagement for both attendees and exhibitors is personalization and relevance – afterall, it's what keeps them returning year after year. As exhibitors look for increased exposure and virtual booth visits, events teams must focus on facilitating connections between attendees and exhibitors at every turn of the program.
Based on learnings from this past Spring, here are some proven tips to maximize the value of sponsorship:
Provide tailored recommendations for attendees to connect them to the right exhibitors (e.g., based on role, topic interest, technology category)
Offer targeted branding opportunities such as banner and pop-up ads throughout the virtual platform
Thank exhibitors during welcome videos, breaks, and intermissions to maximize exposure
Offer exhibitors the opportunity to run virtual commercials or pre-record a demo session to be played during the event or on-demand
Promote exhibitors as part of your pre-, during and post-event social media strategy
Offer sponsored sessions to facilitate interaction and engagement
Deploy targeted promotional tactics to drive traffic to sponsored sessions
Provide sponsored gamification to boost engagement
Encourage exhibitors to offer giveaways at their booth, which can be mailed to homes
Enable attendees to submit their contact information to chosen exhibitors
Provide 1:1 scheduling functionality for meetings
Offer a dedicated resource center for exhibitors to populate with engaging content
For reluctant exhibitors, give credits to exhibitors who commit to come the following year or consider offering sponsorships based on lead counts
Collect leads from on-demand demos or sponsored session attendance
Serve up leads in an Exhibitor Leads Portal for timely follow-up
Capture engagement insights and analytics and report out to exhibitors to demonstrate the value
As organizations turn their attention to the Fall events, sponsorship engagement will be a key component to solve for. Organizations will be keeping a watchful eye on the program elements that work well in a virtual setting and how that can translate over to and optimize engagement when physical events return.
Delight your exhibitors and encourage them to return year over year with the robust functionality and flexibility of the RainFocus Platform. Click here to learn how to deliver your best events, conferences, and meetings in a fraction of the time with built-in flexibility to adapt to every size and format.
---