Best Practices
Top 10 Event Management Resolutions for 2021
14 Jan 2021 | Heather Pryor | 3 minutes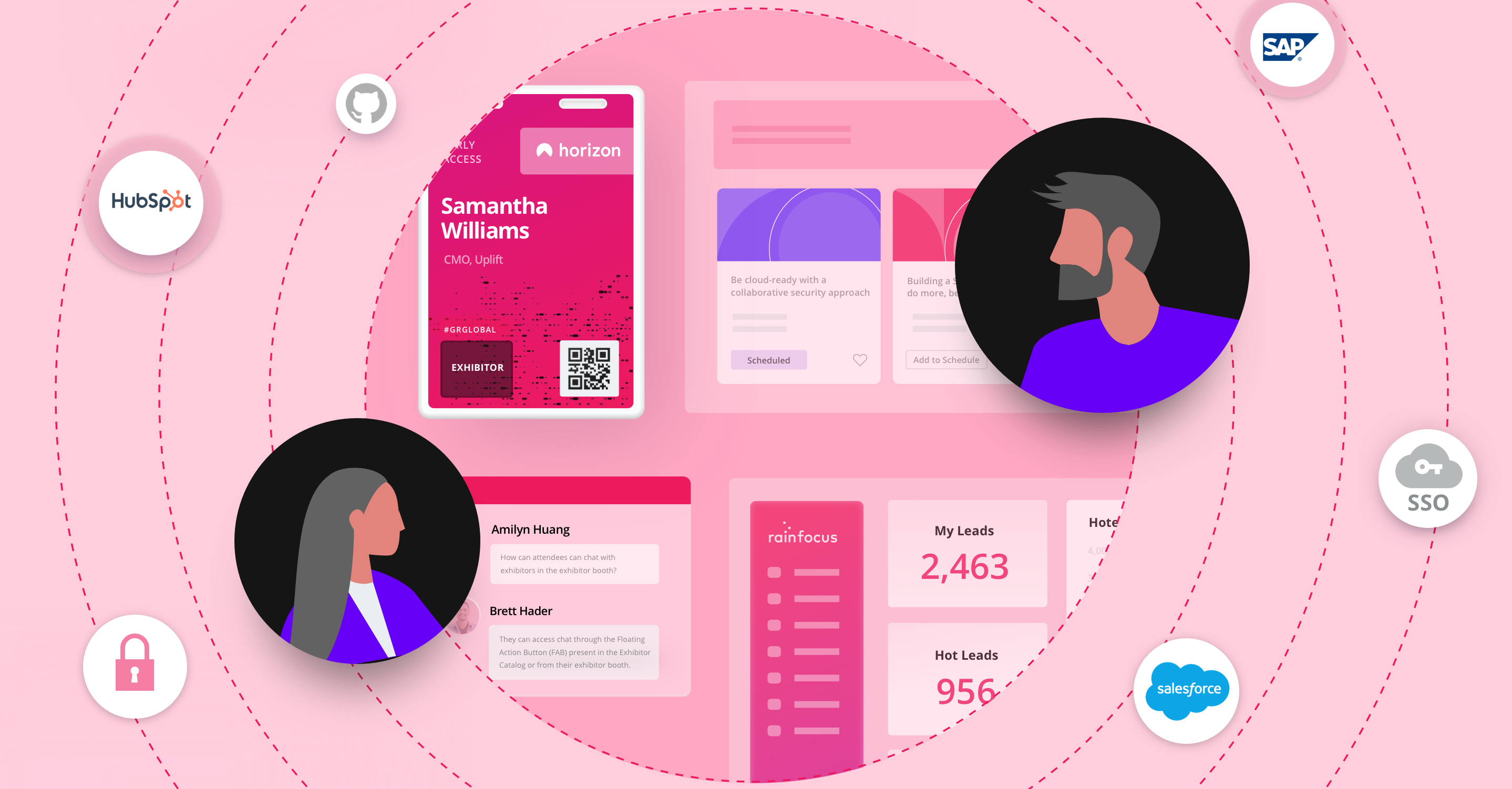 The new year has never felt more like a new beginning for event professionals than it does in 2021. With the uncertainty and struggle of 2020 behind us, we can focus on a bright future filled with new technology and key learnings from those who pioneered virtual events last year. As you make plans, consider borrowing ideas from your peers to add to your list of event management resolutions for 2021.
What are other marketing and event professionals hoping to improve in 2021? Here's what we've heard about so far:
Raise Engagement Levels
Results from our recent State of Events 2021 survey suggest that event professionals are most concerned about raising attendee engagement for their upcoming virtual and hybrid events. Of all the event management resolutions for 2021, increasing engagement is also perceived as the most difficult. Learn how to keep attendees engaged this year by attending RainFocus INSIGHT on January 19th-21st.
Define Measurements of Successful Engagement
Increased engagement is only a minor success if you cannot adequately measure and utilize your engagement data. Another top priority of 2021 is finding new ways to drive and prove event ROI. Make it a priority this year to outline which metrics will help you achieve your event goals.
Take Gamification to the Next Level
Given that virtual events make it much easier for event professionals to track engagement, many teams have resolved to incorporate gamification into their overall event strategy. Whether you've tried gamification before or not, consider the possibilities of gamifying your event experience in 2021.
Lock Down Content in Advance
How many times have you pleaded for a speaker to headline at your event the month before your event? If your response is a large number, you're not alone. In tandem with improving the attendee journey, many event teams hope to streamline their content processes to simplify the speaker experience.
Improve Planning Processes
Other event professionals will step back and re-evaluate their approach to their events this year by setting defined goals and building out better plans. Be sure to tune into "Failing to Plan is Planning to Fail" at RainFocus INSIGHT to learn best practices for planning from none other than our SVP of Client Success, Jennifer Scott.
Combine Event Data
A newer resolution for event teams is combining their larger annual events with their smaller marketing events for more comprehensive data. This year teams are coming to more fully understand the benefits of having a unified events portfolio. By combining their event data they will be able to track prospect conversion across multiple events, inform customer retention efforts, and reuse event processes.
Eliminate Redundant Spreadsheets
We've all been there: what starts as one "master sheet" suddenly becomes an accumulation of files so disparate that you no longer know which one is most up to date. Luckily, there are tools you can use like RainFocus' Live Tables to simplify data management for event teams. Take time this year to find solutions that will significantly increase your team's efficiency.
Gather High Quality Leads Rather than High Quantity Leads
Event teams have been able to attract more attendees than ever before through virtual events. With so many new opportunities for exhibitors to gain leads, it's important to redefine what makes a quality lead. Consider adding new parameters to your event software to help exhibitors identify the best leads.
Become Platform Certified
With so much new technology on the market, many event teams have an immediate resolution to become platform certified. Learn how to implement new virtual and hybrid strategies this year with RainFocus Academy. Join the "Certified Fresh" session at RainFocus INSIGHT to learn more about our training program.
Implement a Better Monetization Strategy
Many event teams experienced a negative impact on their budgets in 2020. While offering virtual events for free was ideal at the time, doing so repeatedly would not be sustainable long term. Consider trying one of RainFocus' pricing structures this year to replenish event ROI.
To discover other topics that will be covered at RainFocus INSIGHT visit rainfocusinsight.com.
---