Event Execution
Top Five Industry Trends to Look Out For in 2020
6 Jan 2020 | Brian Gates | 4 minutes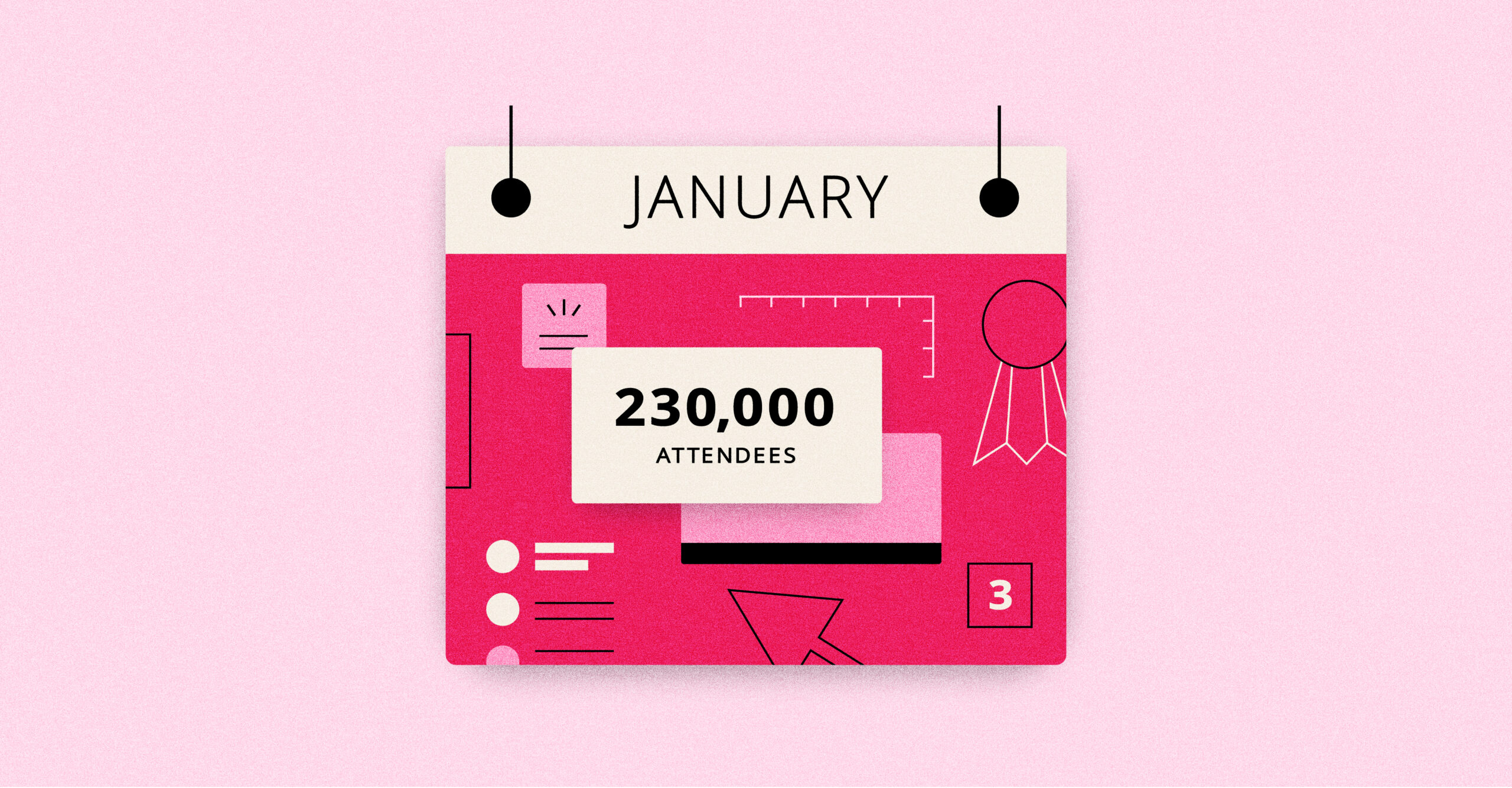 2020 is poised to be the biggest year in the event tech industry so far. In 2019 we saw huge trends including an increased focus on data and actionable insights, the rise of scalable SaaS solutions, and the adoption of mobile event apps. This year we've identified five new trends that will shape the events landscape of 2020. 
Niche Technologies and Solutions
You're going to hear the word disruptor a lot this year. As events have more sophisticated and niche needs, new technologies will rise out of the woodwork to address them. This will likely occur in two ways. First, existing tech companies will create a more robust product offering to accommodate the specific needs of their clients, and second, new companies will pop up and integrate into larger solutions. 
Augmented reality, virtual reality, and artificial intelligence will likely play a role in this trend, as projection mapping will enable companies to plan and visualize their events in a virtual space. Augmented reality will allow attendees to have a more interactive event experience through the convenience of their smartphones, and has the added benefit of being accessed by multiple attendees at once. Artificial intelligence will power budding technologies including facial recognition software, chatbots, and more.  These innovations will change the way attendee experience registration, check-in and the onsite experience.
Small and Simple Meetings
Large and extravagant events that draw in thousands of attendees will continue to dominate the events industry in 2020, however, large companies are beginning to host a multitude of smaller, simpler events as well. Small corporate events and meetings are uncharted territory right now and the opportunity they provide for a more intimate experience with key clients/stakeholders cannot be ignored. In 2020 you'll begin to see companies use these smaller events as a means to build closer relationships with their clients. These scaled-down events will kick the need for event tech providers to offer scalable solutions into overdrive. 
These smaller meetings may also take the form of roadshows where companies travel around the world delivering the same event in different cities. In addition to scalable SaaS offerings, event tech companies will be incentivized to offer event cloning services to help companies replicate their events with little effort.
Cool Venues
Millennials are a large demographic in the business world, and it is becoming increasingly important to understand and cater to their interests. Recent studies show that 75% of millennials want to have a unique experience at the events they attend. Choosing an interesting venue is a great way to get this demographic excited about coming to your events.
Many companies have already begun to take advantage of this information and are differentiating their events with unique locations including boats, museums, and zoos. Giving your attendees the experience they want will motivate your guests to continue to attend your events, and with a little PR could earn you free media exposure. 
Security
Controversies involving search engines and social media sites collecting peoples' data have cemented security and privacy as high priority concerns of the public. To make matters worse, in 2019 we saw this data breach enter the event tech world. Last summer one of the largest event technology providers in the world was hacked resulting in attendees' credit card information being stolen.
In 2020 event tech companies will go to great lengths to ensure that attendees' data is secure and their privacy is respected. To learn about measures RainFocus has implemented to protect your data read our blog post on privacy and security.
Wifi and 5G
Wifi is an event necessity. Outages or spotty wifi can cause serious problems with badging, receiving real-time insights, and lead retrieval. To ensure that the wifi never goes out, many event tech providers including RainFocus have begun to offer secure servers to power your events. 
2020 marks the beginning of the rollout of 5G. 5G connections are estimated to be 1,000 times faster than the current 4G. This rollout will be a big disruptor and will address the most common complaint of event attendees, slow internet.
It's going to be a big year in terms of innovation. The event landscape will transform and adapt to become more interactive and more secure than ever before. Look out for these key trends this year, and for more information on powering your events visit rainfocus.com.
We're just one click away
See the software in action and learn how it will transform your events.
Request Demo

---