Best Practices
Virtual Booth Dos and Don'ts
20 Nov 2020 | Heather Pryor | 4 minutes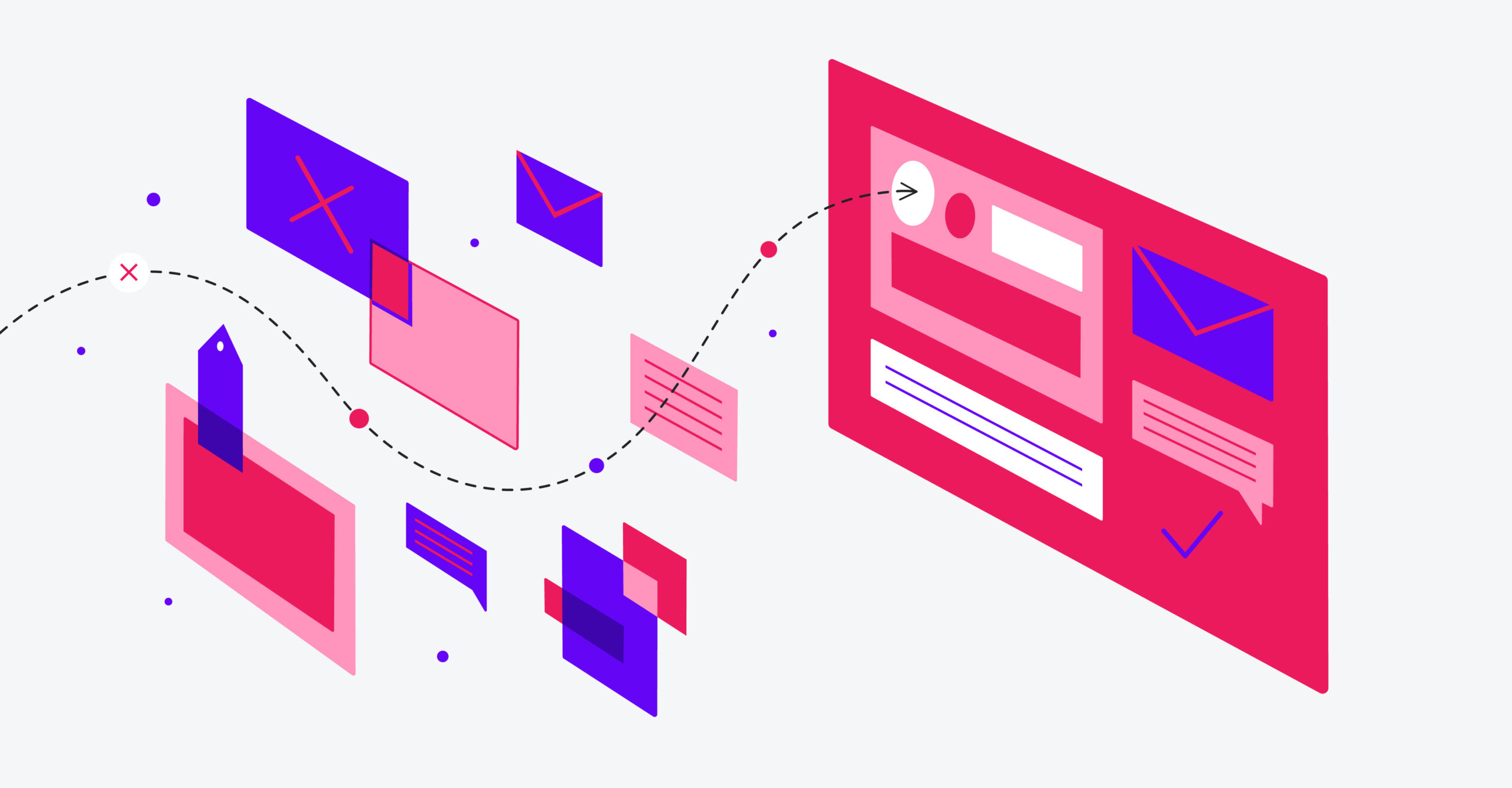 While many exhibitors are struggling to justify allocating budgets to virtual events, exhibitors at RainFocus-powered events are finding great value in virtual booths. In fact, 85% agree that they would host one again. What's our secret? A well-executed mix of gamification, sponsored sessions, and multiple ways to engage all organized within a strategically-designed virtual booth. The virtual booth can be a standalone lead-generating experience or run alongside a physical booth. Attendees can chat, contact, watch videos/demos, download assets, join sponsored sessions and schedule 1:1 meetings (virtual or physical).
Having worked with over two million virtual attendees and counting, we've learned what it takes to maximize exhibitor value online. Here's our list of virtual booth dos and don'ts:
Do incorporate gamification into your virtual booth strategy
The number one complaint exhibitors have about virtual booths is that they do not draw in the same quality of engagement that they're used to having in person. Keep exhibitor engagement flowing by making exhibitor contact part of your event game. Rewarding attendees with a small gift now is worth a resign in the future.
Do require company descriptions
Company descriptions are the most basic foundation for a profitable virtual booth. Having a company description will help attendees quickly determine whether or not they want to learn more about your exhibitors.
Do enable speakers to add video demos
Demos are a highly effective form of persuading prospects to learn more about a certain product. Ensure that the event technology you plan to use enables exhibitors to embed videos into their virtual booths.
Do offer multiple ways for attendees to engage with exhibitors
To offer exhibitors the same level of engagement they would receive at a physical event, you need to include multiple ways for them to communicate with interested buyers. While some attendees are happy to set apart time for a scheduled 1:1 meeting, others will only have enough time to quickly browse through exhibitors pages. Include live chat along with 1:1 meetings so that attendees can get immediate answers to questions.
Do link out to sponsored content
Encourage attendees to learn more about exhibitors by linking exhibitor pages to their respective sessions. Including sponsored session links in your virtual booths will also lead to higher session attendance. With RainFocus, you can incorporate live chat into your sponsored sessions to increase session value. RainFocus also enables exhibitors to include downloadable resources in their virtual booth.
Do keep exhibitors in the loop before, during and after the event
Help your exhibitors reach out in a timely manner before and during your event by notifying them when attendees take interest in their booths by giving them a portal with real-time booth clicks and lead counts. Additionally, you should have notifications set up to alert your exhibitors any time an attendee signs on to chat. After the event, provide your exhibitors with a comprehensive view of their booth insights.
Don't overcomplicate
Try as we might virtual booths will never feel exactly the same as a live booth. Many companies have tried incorporating animated avatars and other videogame-like experiences into their event, while entertaining such measures are often costly and distracting. Simplify your virtual booth to include only what your exhibitors need to communicate value, support 1:1 engagement, and gather leads.
Don't forget contact information
Not every attendee will want to chat in the moment or schedule a 1:1 meeting during the event. Ensure that every exhibitor has some form of alternate contact such as an email or a contact request form. For example, RainFocus offers a Contact Me feature which allows attendees to submit their information with just the click of a button.
Don't clutter booths with pop-ups
There is a right way and a wrong way for exhibitors to showcase offerings at a virtual event. Pop up ads are often mistaken as spam and should therefore be avoided. On the contrary, commercials, banner ads and other static ad placements can prove very effective.
Don't make attendees search
Before your event, have someone test your event website. If it takes them longer than 10 seconds to find a certain exhibitor booth, reconsider your placement of booths. The best place for your exhibitor booths is within your exhibitor catalog.
To learn how RainFocus further optimizes virtual booths for exhibitors, request a demo here.
---