Event Planning and Marketing
Hybrid Event Models to Consider for Your Upcoming Events
17 Jun 2020 | Heather Pryor | 2 minutes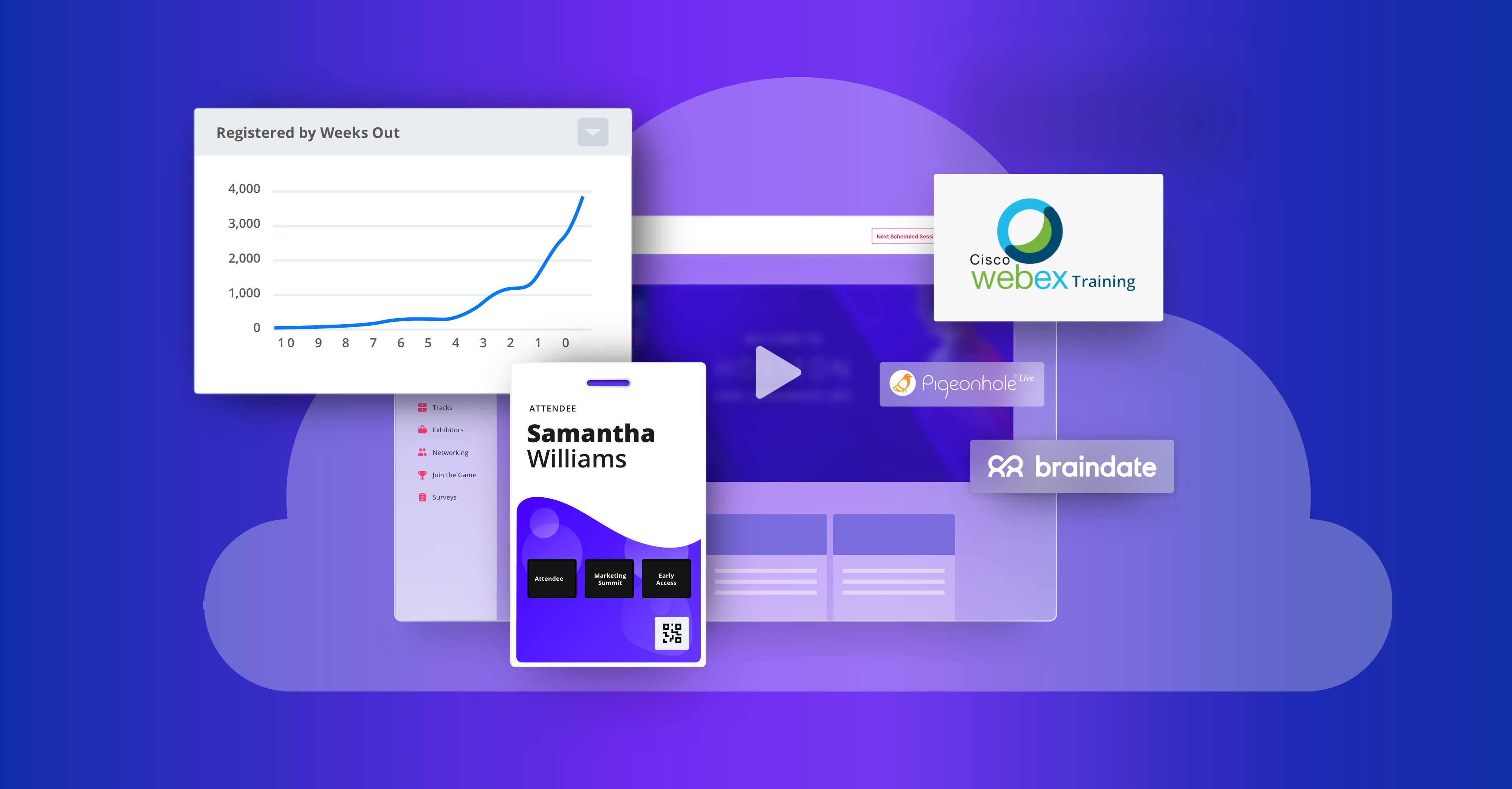 A hybrid event combines elements of a physical and virtual event delivered into a unified experience. There are varying models of this combination that may be used to accommodate audience limitations, specific targeting strategies, or to generate long-term engagement. The different models include full virtual, targeted virtual, blended, physical, and Content365. This post will be the first in a series outlining these different structures for hybrid events. Each of these models can be used in different scenarios. The use cases are as follows:
Full Virtual
A full virtual model is best when the majority of your intended audience is unable to travel. This model is ideal for reaching wider audiences and increasing brand awareness. In this model, attendee engagement is driven through live streaming, on-demand videos, breakout sessions, gamification, and personalized session tracks. A full virtual model also gives exhibitors a strong digital presence through sponsored sessions, on-demand demos, banner ads, and other marketing opportunities.
Targeted Virtual
Similar to the full virtual model, a targeted virtual model is needed when a specific audience is unable to travel and participate in your physical event. This audience might be a group of individuals who don't often get the allotted budget to travel to your events. The targeted virtual model is used to reach a smaller number of attendees and increase engagement through more interactive mediums such as 1:1 meetings, polls, chat, and live Q&A.
Blended
A blended model can be used when social distancing requirements or space limitations require audiences to participate with the same content virtually and physically. In addition to all of the engagement tactics we have mentioned above, the blended model leverages dynamic registration paths to get attendees to a personalized experience.
Physical
The physical model is used when the location of the event requires attendees to practice health and sanitary guidelines to prevent the transfer of illnesses. While in-person, this model is still considered a hybrid model given the many virtual elements. The physical model cultivates the most engagement while providing attendees with access to online check-in and content for a true "no-touch" experience.
Content 365
The final model, Content365, enables attendees to participate in virtual content from an event on-demand for an extended period beyond the defined dates of the event. This model allows you to share thought leadership with an unlimited audience for however long you'd like.
The hybrid model that you choose for your event should align your marketing and event goals. In our next blog post, we'll take a deeper dive into the pros and cons of each of these models from a business standpoint. For more information on RainFocus' Virtual and Hybrid Delivery options click here.
---