Event Planning and Marketing
"We Are Building the Future Together": Doug Baird and JR Sherman Kick Off INSIGHT 2022 With Event Industry Predictions
8 Feb 2022 | Jessica F. Lillian | 3 minutes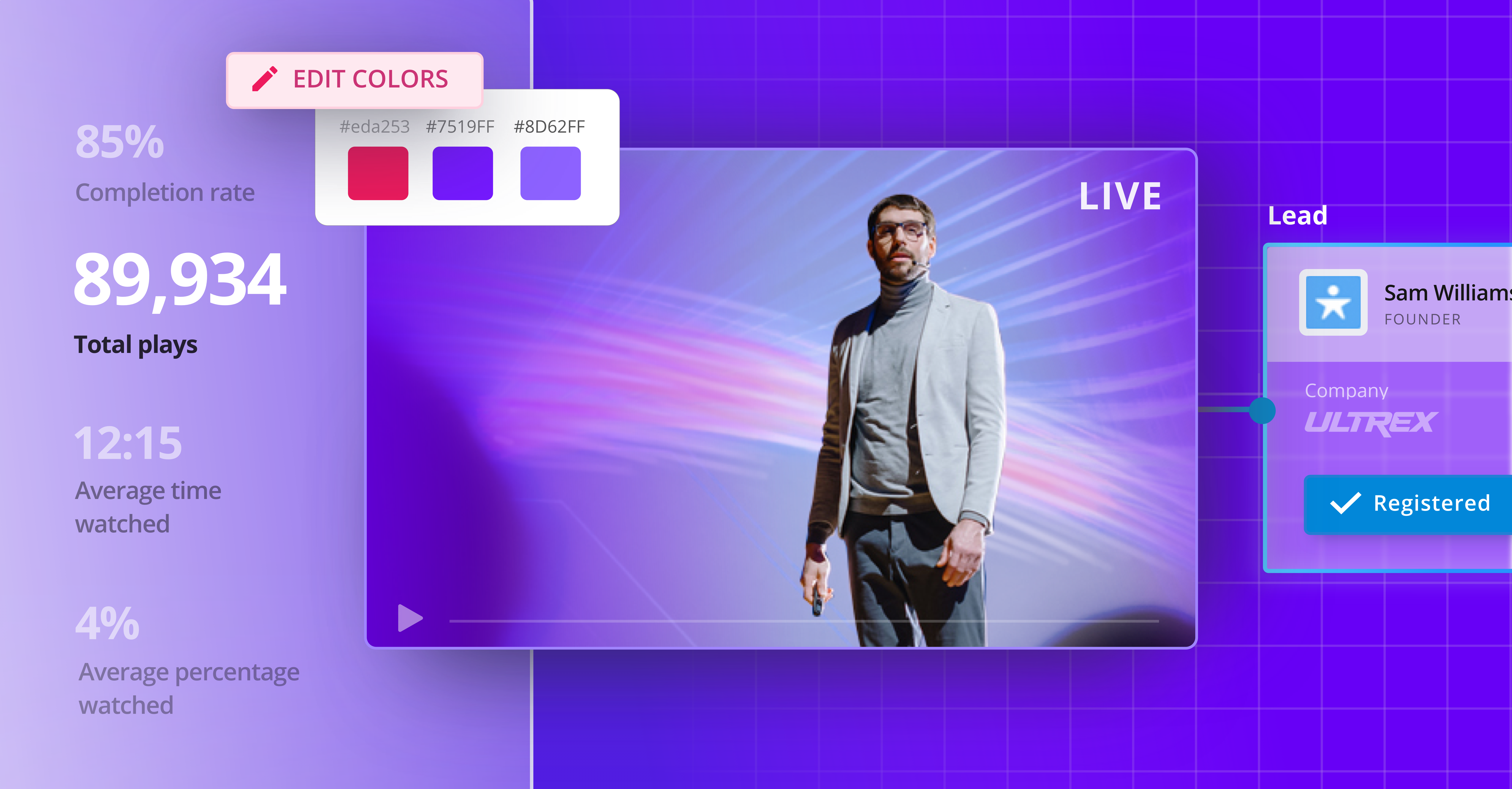 When the abrupt shift from physical events to virtual events started in March 2020 due to the global impacts of the COVID-19 pandemic, no one truly knew what would happen next. When would large in-person gatherings return? Which organizations would thrive through virtual events in the meantime? What would attendees' long-term preferences look like?
As we approach the two-year mark since that flurry of event cancellation and modification notices went out around the world, key lessons have emerged. These findings will inform decisions made by any organization that runs or participates in events.
Industry veterans Doug Baird, president and founder of RainFocus, and JR Sherman, CEO of RainFocus, have a uniquely informed perspective on the past, present, and future of events in all forms. The duo presented their insights at the opening keynote for RainFocus INSIGHT 2022, titled "Accelerating Innovation."
Here are their key takeaways:
First, continued flexibility is critical. As the ever-shifting path of the pandemic has shown, nothing is certain when it comes to either the science of viral evolution or the preferences of your buyers and others who attend your events. Event leaders, marketing leaders, and other executives will likely be required to account for this additional layer of unpredictability for some time.
"We've seen large events get broken up into smaller regional events, dates shift, physical events go virtual, and so on," Baird remarked. "It's an environment that continues to evolve." For RainFocus, an initial reputation for on-site technology to power clients' events immediately grew to encompass full virtual and hybrid experiences as well. With the right technology and game plan, pivoting an event format when circumstances dictate has become perfectly doable – and even a boon for attendee numbers and engagement.
"We took advantage of this challenge to really listen," Sherman added. Mirroring an industry trend, many clients have begun thinking about their event portfolios holistically, as a series of experiences for their customers to engage with.
As a result, event content will continue to take on an increasingly elevated role. Creating an immersive virtual content experience that offers a "venue" akin to the hotel or conference center that an in-person attendee sits in represents one especially important component. Attendees must be able to find the content they care most about and interact with it, regardless of event size.
Delivering the right content experience for attendees around the world requires a highly capable platform. For many organizations, investment in event technology has scaled accordingly as the role of event marketing has been elevated.
"We want you to be able to orchestrate your content appropriately to each individual so that you can accelerate your business relationships," Sherman said, adding that RainFocus will continue to drive platform improvements to meet the needs of the most sophisticated, complex event programs. Feedback from clients and marketing leaders throughout the industry will help inform the product roadmap.
Enhanced relationships between event marketing and digital marketing will also fuel change and improvements, both executives predicted. "Events are now an integrated part of the martech stack," Baird said. "Customers want a continuous journey. When they come to an event, you should already understand their preferences, and their earlier digital journey should guide their experience."
Naturally, data collection and analysis will be critical. "You need to have a mechanism to capture the right data and then a way to use it to enable more personal experiences," Sherman explained. One client memorably noted they aimed to create 10,000 unique experiences rather than an event for 10,000 people – a mode of thinking that has since become more popular.
"Ultimately, everything we do comes down to relationships," Baird concluded. "We are building that future together with you."
---