Event Data Measurement and ROI
What 2019 Holds for the Event Industry
30 Jan 2019 | Heather Pryor | 3 minutes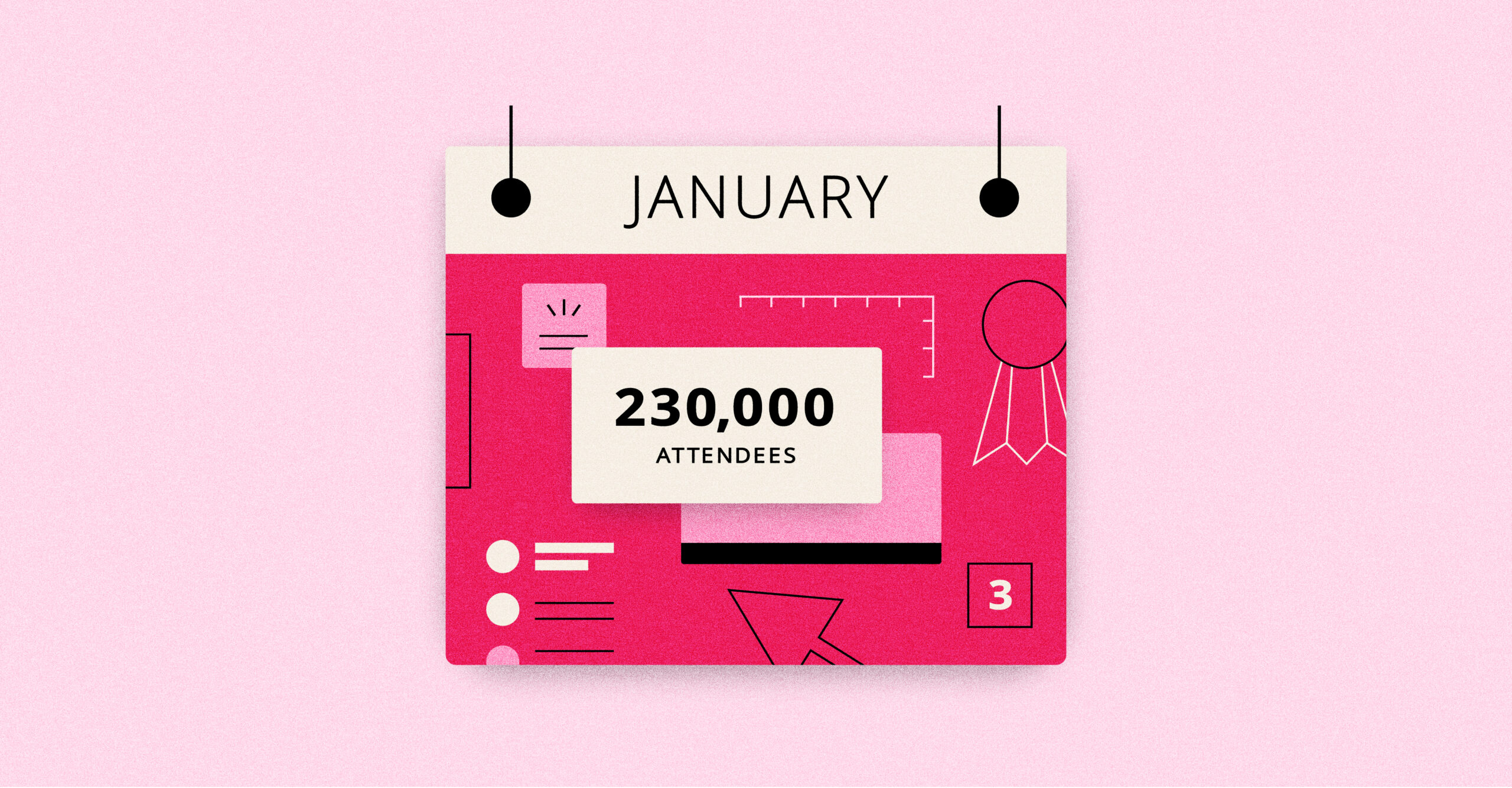 If you work in the event industry you're probably already feeling a sense of anticipation for this year's upcoming events. 2019 has brought advancements in event technology and a shift in best practices for organizing events. Improvements to the software and hardware components that are critical to supporting events will become increasingly important this year.
These improvements will help you realize goals across your entire organization instead of just within your event team. 2019 will undoubtedly provide new opportunities for you and your organization. Here's what our industry experts have to say concerning the matter:
The use of software that aligns the data received from events with company goals will become critical for success.
"Your event technology should be sound, most likely run on a platform that properly integrates and enables valuable point solutions. Call it AI, Machine Learning, or Data Analytics, but it all boils down to not just storing the data generated by the event but using it. In 2019 event planners should be looking to technology solutions that align with their company objectives and can mold and integrate in a way that puts them on a path of continued growth, steadiness, and success." – Travis Cushing, Chief Product Officer
Efforts to personalize an attendees experience will yield an even greater ROI.
"Attendee personalization will cross the chasm between marketing and events to drive deeper segmentation with greater impact." – Brian Gates, SVP, Marketing & Strategy
"Events that focus on "role-based attendees" will continue to grow at a faster pace than those that are non-role based. CMO's will continue to look to events as a dependable lead source for their sales teams." – Kevin O'Rourke, EVP, Global Sales
Check-in/ Badging will become digitized.
"I foresee 2019 and beyond to include a change in check-in and badging. We check-in online and get digital badges for air-travel but not for a technology conference. There are inherent challenges with digital badges including copying, photo-shopping, and visual security, but these challenges will be solved. I'm excited about the possibilities in networking, personalization, and security that digital badges could provide." – Mike Bushman, CTO
Attendees will expect event professionals to know and cater to their needs throughout the entire event.
"For attendees, look for even higher expectations when it comes to 'ease of use.' Consumer applications are increasingly acclimating us to technology thinking for us and in 2019 and into 2020 expect to see attendees' expectations increase around the event understanding their needs and making it easier for them participate at an event and get the most value out of it." – Travis Cushing, Chief Product Officer
With these predictions in mind, remember that the future is unpredictable. The number of data-driven events is growing higher each year. With that growth there will undoubtedly be shifts in event management that no one could anticipate. Event practices are advancing in the most spectacular and useful ways.
My own prediction is that as companies come to understand how to use the data they retrieve from their events they will form mutually beneficial partnerships with their attendees. These relationships will secure a profit for their organization. I foresee a time when hosting an event could be more valuable to a company and their sponsors than any other form of marketing.
Good luck with all of your events this year!
---