Event Data Measurement and ROI
Why Does the Event Industry Struggle With ROI?
11 Jul 2018 | Brian Gates | 3 minutes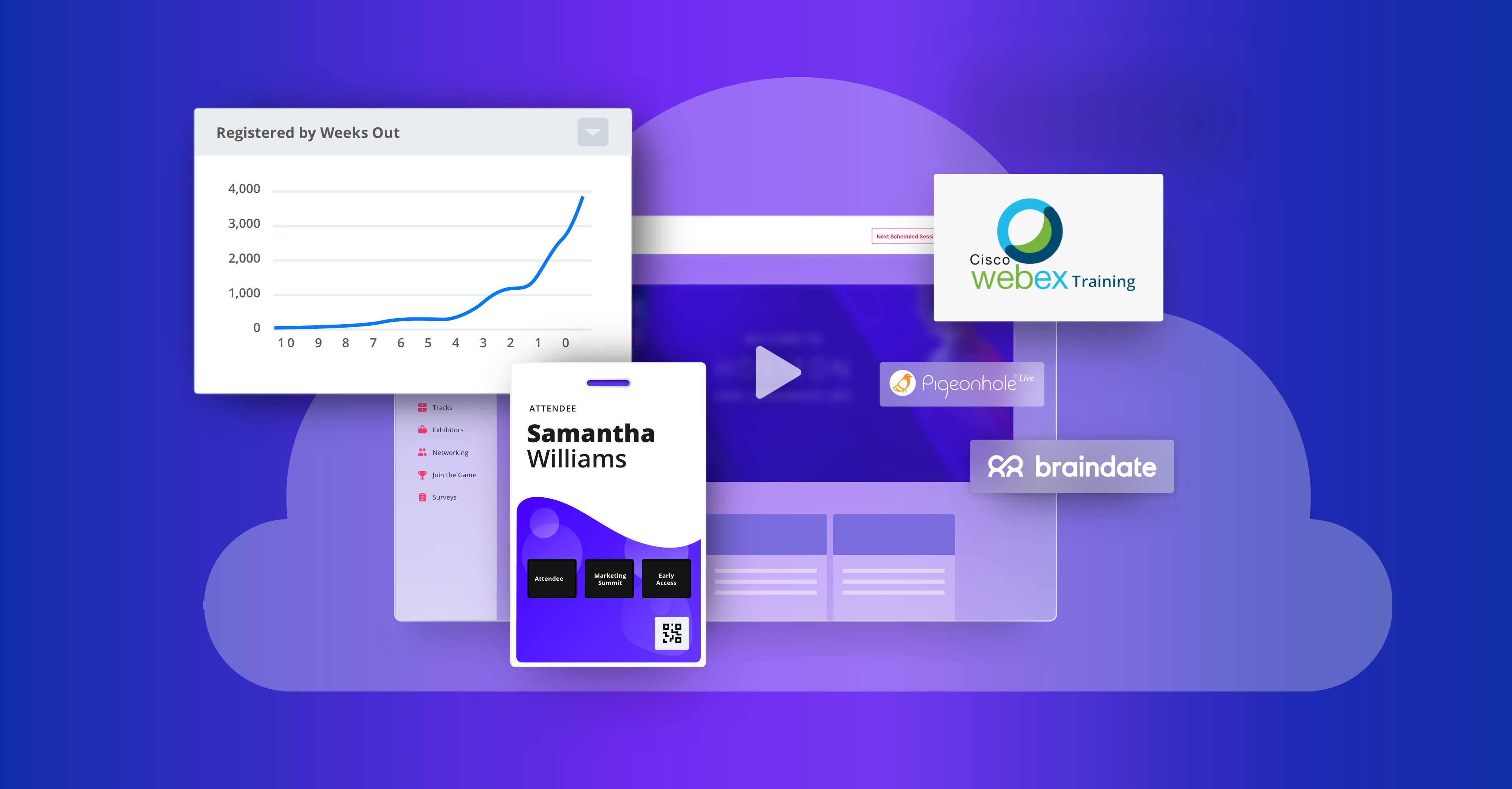 In the event industry, achieving tangible ROI has never been an easy feat. Truly successful events should benefit a company's bottom line — but more often than not, islands of data get in the way. Legacy systems or point solutions only gather one facet of data (leads, engagement or revenue) without a way to unify or segment it. So ROI slips through the cracks.
It's crucial to reimagine ROI as an event driver rather than a lucky result. When an event is executed with intention, one that is clearly founded on the push for ROI, it lends itself to a concrete, positive experience for attendees — and generates clear, objective gains for the company.
In order to fully attain such profits, event organizers must have a future-oriented mindset: one that captures data in one view, broken down by segments that drive leads and engagement and generate the most revenue. Something to remember: overall attendance is just a vanity metric; what matters is attendance by segment.
We can help you get there.
While the approach sounds complex, it's effective; event ROI hinges on the goals you establish and quantify for each segment. This allows you to gain the maximum value from every element of your event.
The RainFocus platform aims to make this whole process easier for users. Event value begins with three goals: revenue/cost, leads and satisfaction/engagement. Each category is then broken down into audience segments (whom you're catering to).
We build a better platform that addresses the woes and gaps for event directors. We simplify the process of measuring the ROI of your events.
Our platform helps you develop tangible, revenue-driven goals that connect directly to your audience.
Simply put, RainFocus enables this segmentation today — and further, facilitates the ability to connect event portfolio data to core sales and marketing systems to achieve the maximum event ROI. Key Performance Indicators can be tracked throughout the event process, and comparisons can be shown year over year to identify engagement per segment easily.
Another critical element in both achieving and measuring event ROI is your post-event effort. Follow-up surveys or interviews are just two examples of effective ways to further measure ROI. They generate critical company feedback and can include a call-to-action to allow for increased engagement opportunities. This could mean palpable social media action, in-event surveys, post-event surveys, and the option to share with or recommend to a friend or colleague.
Measuring event ROI can seem daunting, but it can also be quite simple with the right equation and tools. By providing a set of goals, personalized curation and measurement, the RainFocus platform is an event director's go-to to ensure that their company realizes a positive benefit – every step of the way. By learning more about your attendees' levels of satisfaction and their wants and needs, you can leverage broader sales and marketing campaigns for higher rates of success.
Download Now! Get a copy of the RainFocus ROI Checklist
---