RainFocus Networking
Create Meaningful Connections
Give your attendees a tool to easily connect. Promote community and purposeful conversations to increase event engagement.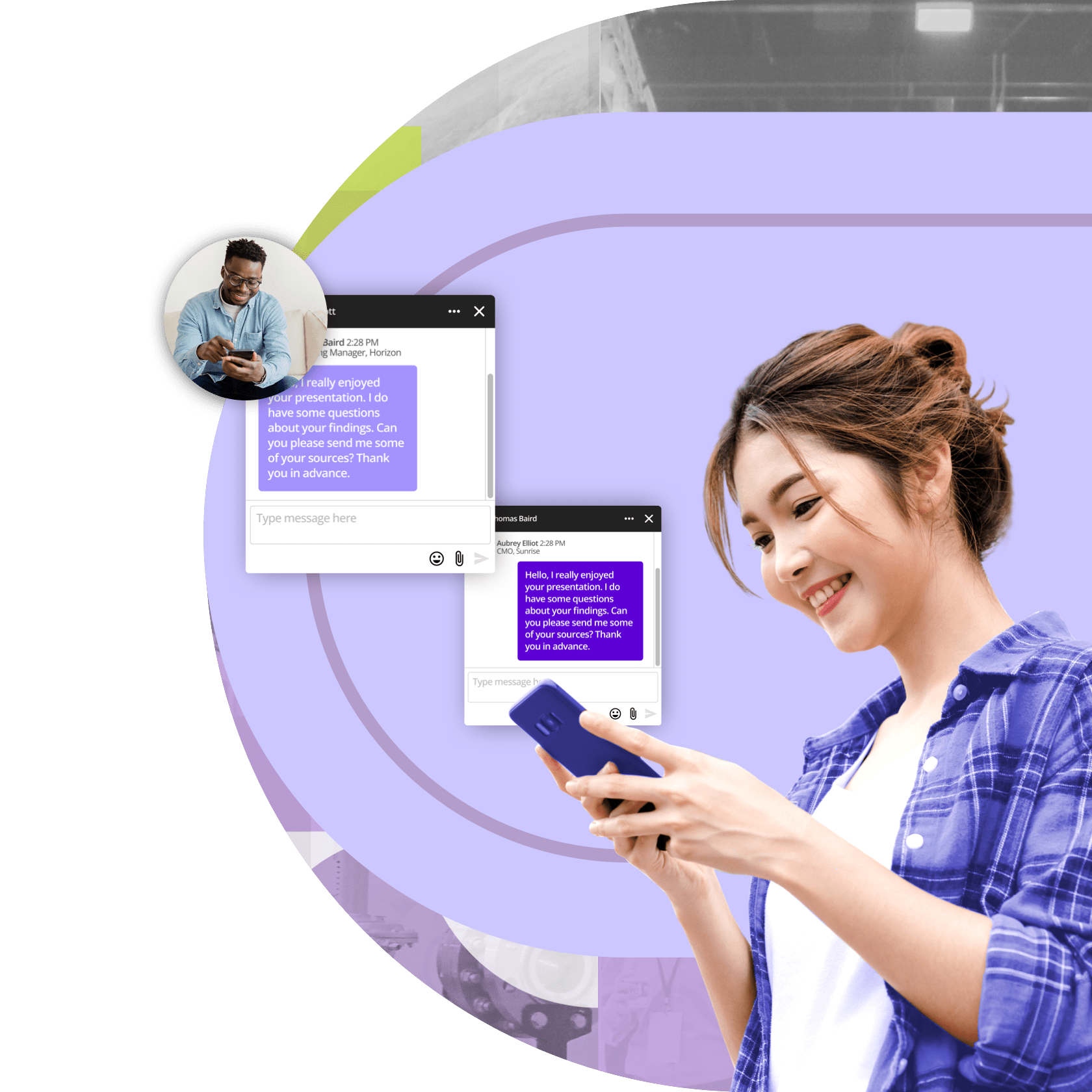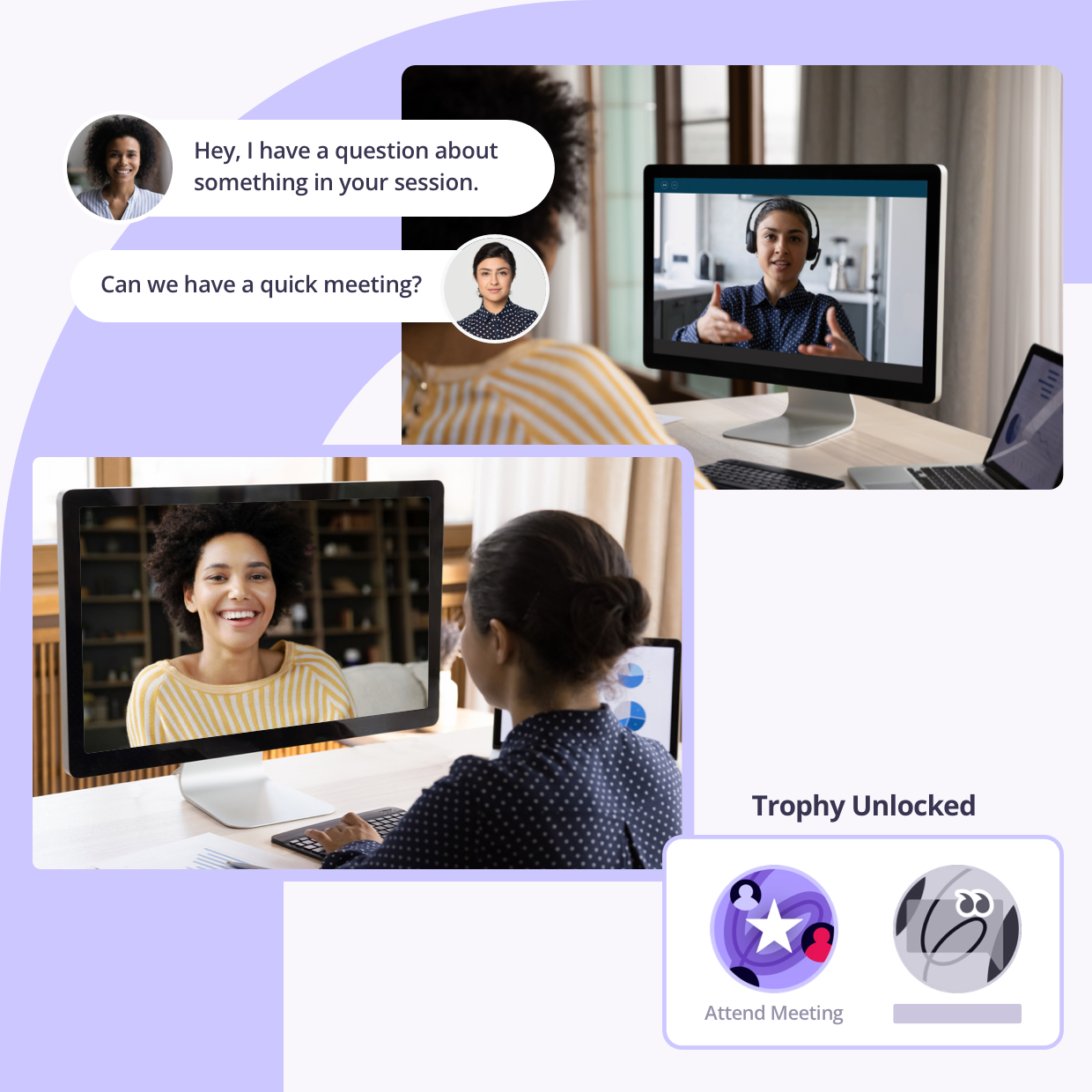 Keep Virtual Attendees Connected
Empower your virtual participants to host and participate in text-based chats. It's all right in the event portal.
Filters Help Find Like-Minded Contacts
Attendees can explore the event participant list to identify new connections. Filtering by track attendance, similar sessions, topics, and more helps them find the right people.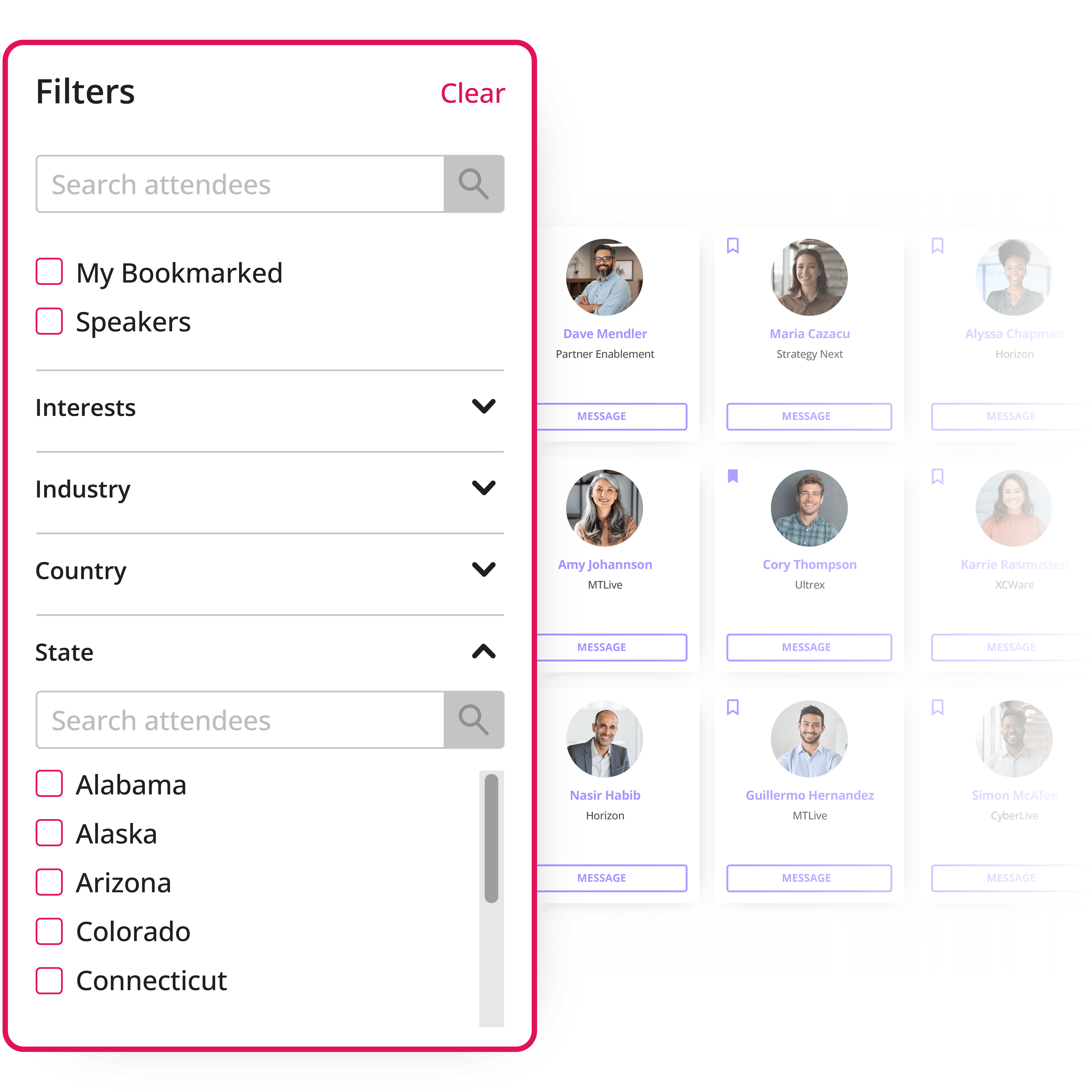 Maintain Attendee Privacy and Keep Conversations Productive With Safety Features
Opt-In Capabilities
Attendees can choose whether to set up a profile and participate in chats. Fields include contact information, website, LinkedIn profile, interests, and more.
Access Controls
Administrators maintain full control. Decide which attendees are eligible to use networking features. Limit by ticket purchase type or other filters.
Blocking and Reporting
Attendees can block selected contacts and report spam, harassment, and other incidents to staff. Managers can review reports and ban rule violators.

Empower Attendees to Create Lasting Connections
Build relationships at your events. RainFocus Attendee-to-Attendee Chat promotes community and purposeful conversations to drive engagement and delight your audience.
Ready to Learn More?
Discover how RainFocus Attendee-to-Attendee Chat lets your attendees enjoy the benefits of chatting with colleagues, anytime, anywhere to build meaningful, long-lasting relationships.
Request a demo